President Donald Trump's administration announced on Wednesday that it will no longer bar schools from discriminating against transgender students, rescinding a policy put in place by the previous administration.
"The prior guidance documents did not contain sufficient legal analysis or explain how the interpretation was consistent with the language of Title IX. The Department of Education and the Department of Justice therefore have withdrawn the guidance," Attorney General Jeff Sessions said in a statement. "Congress, state legislatures, and local governments are in a position to adopt appropriate policies or laws addressing this issue. The Department of Justice remains committed to the proper interpretation and enforcement of Title IX and to its protections for all students, including LGBTQ students, from discrimination, bullying, and harassment."
In May, under President Barack Obama, the departments of Education and Justice issued guidance mandating that any school that receives federal money must treat a student's gender identity as his or her sex. Schools, for example, would therefore have to allow transgender individuals to use the restroom that corresponds to their gender identity, rather than the sex assigned to them at birth.
The federal government said at the time that transgender students were covered under Title IX, the statute that prohibits discrimination on the basis of sex. This interpretation had been on hold, however, after more than a dozen states sued the Obama administration and a judge issued an injunction in August.
Education Secretary Betsy DeVos was reportedly against rescinding the order and initially resisted signing off on it, but Sessions pushed her to do so because both departments had to agree in order to move forward.
In a statement Wednesday, DeVos said she considered protecting all students, including lesbian, gay, bisexual, transgender and queer students, "not only a key priority for the Department, but for every school in America."
"This is an issue best solved at the state and local level. Schools, communities, and families can find ― and in many cases have found ― solutions that protect all students," she added.
White House press secretary Sean Spicer argued during his press briefing earlier Wednesday that Title IX does not apply to transgender issues because there was no discussion of gender identity when the statute was passed in 1972. Judges and justices, however, often interpret laws and the Constitution to apply to new issues that arise.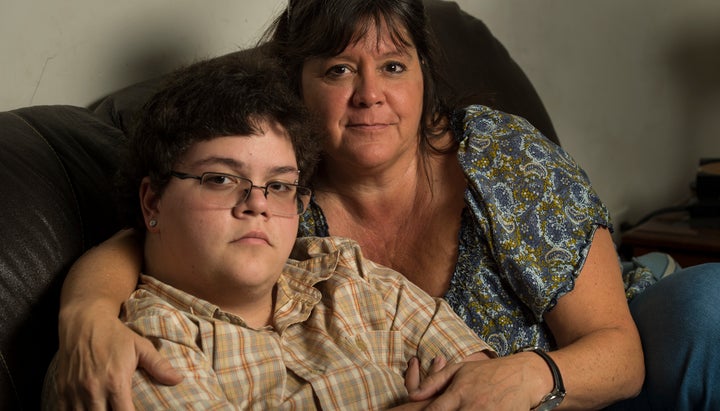 The Trump administration's announcement is the latest in its shift away from the protection of transgender rights that became a legacy of the Obama era. The new administration also recently announced it would not appeal the August ruling. Under Obama, the Justice Department tried to argue that the ruling should appeal only to the states that were part of the suit rather than to all states.
Trump has tried to portray himself as a defender of the lesbian, gay, bisexual, transgender and queer community, pledging in his Republican National Convention speech that he would protect its members from terrorist attacks. The president has said, however, that he does not support marriage equality even though he considers the issue settled law because the Supreme Court ruled on the matter. During the campaign, Trump said he supported a North Carolina law that barred cities from putting protections for LGBTQ individuals in place. His administration has also been considering at least two anti-LGBTQ executive orders.
Spicer said Tuesday that the president considered transgender rights to be "a states' rights issue and not one for the federal government."
"I find it obscene that Mr. Spicer would characterize the well-being, the health and the very safety of transgender young people as an issue of states' rights," responded Eliza Byard, executive director of the Gay, Lesbian and Straight Education Network. "The fact is that no child in America should have their rights subject to their zip code."
Transgender students experience a significant degree of bullying in school.
The majority of respondents to the 2015 U.S. Transgender Survey who were out or perceived as being transgender while in school (K-12) reported being verbally harassed (54 percent), physically attacked (24 percent) or sexually assaulted (13 percent) because they were transgender.
"I worry that in the backlash and response, people are forgetting that these are children who fundamentally just need to go to school and have a right to be educated and not being able to use the bathroom that accords with their gender identity has profound consequences on their ability to actually receive an equal education. I feel like the human face of this has gotten lost in this," Vanita Gupta, who at the time was the head of the Justice Department's Civil Rights Division, told The Huffington Post in December.
The Trump administration's latest decision could also affect the case of Gavin Grimm, a transgender teenager in Virginia who sued his school for the right to use the boys bathroom. The Supreme Court is set to hear oral arguments on March 28, and the rescinding of the federal guidance could give the court an excuse to throw it back to the lower court.
LGBTQ advocates emphasized Wednesday that even though the Trump administration rescinded the Obama administration's Title IX guidance, the legal foundation that interpretation was built upon is still solid.
"While it's disappointing to see the Trump administration revoke the guidance, the administration cannot change what Title IX means," said Joshua Block, a senior staff attorney at the American Civil Liberties Union who is lead counsel for Grimm. "When it decided to hear Gavin Grimm's case, the Supreme Court said it would decide which interpretation of Title IX is correct, without taking any administration's guidance into consideration. We're confident that the law is on Gavin's side and he will prevail just as he did in the Fourth Circuit."
Ryan Reilly contributed reporting.
This story has been updated to reflect the administration's official announcement of the policy change.
Want more updates from Amanda Terkel? Sign up for her newsletter, Piping Hot Truth, here.
Before You Go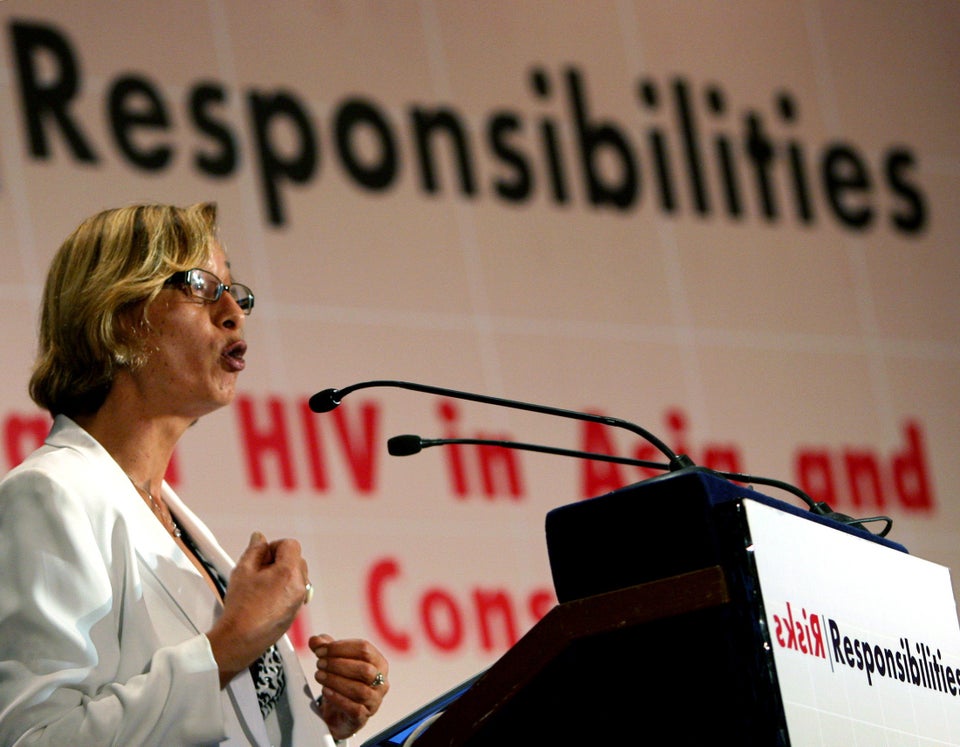 History-Making Transgender Politicians
Popular in the Community