June 2 (Reuters) - Republican presidential candidate Donald Trump on Thursday escalated his attacks on the federal judge presiding over lawsuits against Trump University, saying the judge had "an absolute conflict" because of his Mexican heritage, the Wall Street Journal reported.
Trump, the presumptive Republican nominee for the Nov. 8 presidential election, is fighting lawsuits that accuse his school venture of misleading thousands of people who paid up to $35,000 for seminars to learn about the billionaire's real estate investment strategies.
In an interview with the newspaper, Trump said U.S. District Judge Gonzalo Curiel had "an absolute conflict" in presiding over the litigation given that he was "of Mexican heritage" and a member of a Latino lawyers' association.
Trump said the background of the judge, who was born in Indiana to Mexican immigrants, was relevant because of his campaign stance against illegal immigration and his pledge to seal the southern U.S. border, the Journal said.
"I'm building a wall. It's an inherent conflict of interest," Trump said, according to the newspaper.
The New York businessman also alleged the judge was a former colleague and friend of one of the Trump University plaintiffs' lawyers, the newspaper said.
The judge and the lawyer once worked together as federal prosecutors, but the lawyer, Jason Forge, in an interview with the Journal, said he had never seen the judge socially.
"Neither Judge Curiel's ethnicity nor the fact that we crossed paths as prosecutors in the U.S. Attorney's Office well over a decade ago is to blame" for Trump's actions, Forge told the Journal.
An assistant in Curiel's chambers said he was not commenting on the matter, the newspaper said.
At a rally in San Diego last week, Trump lashed out at Curiel.
"I have a judge who is a hater of Donald Trump. A hater. He's a hater," Trump said. "We're in front of a very hostile judge. The judge was appointed by Barack Obama," Trump said, adding he believed Curiel was Mexican.
Legal scholars said Trump could face consequences for slamming the judge, although many have speculated that Curiel was unlikely to sanction him formally.
Trump has drawn criticism for his comments about immigrants from Mexico, some of whom he has said were criminals and rapists.
He has proposed building a wall along the U.S. border with Mexico to prevent illegal immigration and requiring Mexico to pay for it.
(Writing by Eric Beech in Washington; Editing by Peter Cooney)
Before You Go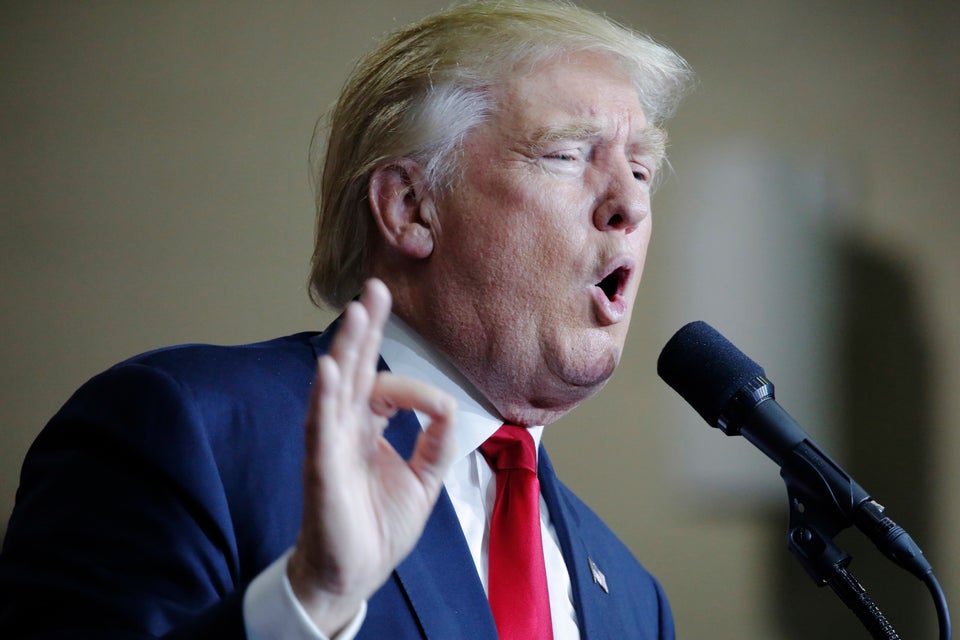 Trump's Most Presidential Looks
Popular in the Community