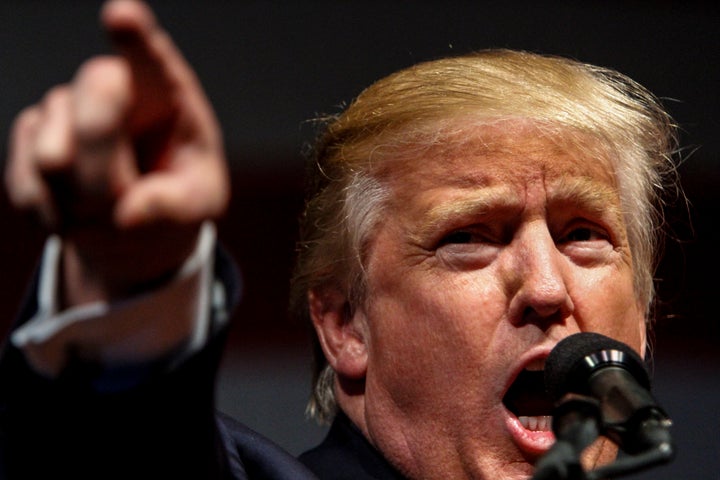 There have been rumblings for months that the media-obsessed former reality star's endgame is to launch a media company after the election to capitalize on the support he's received.
That theory gained more traction Monday as the Financial Times reported that Trump's son-in-law Jared Kushner spoke with a boutique media deal-making firm about the prospect of launching a television network. Kushner, who owns the New York Observer, contacted LionTree founder and chief executive Aryeh Bourkoff within the past couple months, according to the paper.
Trump denied last month that he's had any talks about starting a media company, whether alongside disgraced former Fox News chairman Roger Ailes, who has recently advised him, or other conservative media figures. Ailes reportedly has a non-compete clause that could prevent him from launching a Fox News competitor.
But a source close to Trump told HuffPost the Republican nominee assumes Ailes would be involved in a post-election media venture, presuming that a compensation package large enough would entice him in.
"Trump is saying, 'I'm not going to give up trying to be president, but just in case it doesn't happen, I want to have a voice for me and my people ... we will not lose the voice we've built,'" the source said.
The Republican nominee often refers to "the stunningly large numbers of persons who voted for me in the primary," according to the source.
Vanity Fair reported in June on Trump's media plans and noted that Kushner said at a dinner party how "the people here don't understand what I'm seeing" and that "you go to these arenas and people go crazy for him." The New York Times added in August that Trump and Kushner had "quietly explored becoming involved with a media holding, either by investing in one or by taking one over."
But even if Kushner contacted Bourkoff, Politico's Mike Allen reported Monday that the LionTree executive has no interest in working with Trump
Kushner, the scion of a New Jersey real estate family who married Trump's daughter Ivanka in 2009, has been one of Trump's closest advisers. One Trump source recently told The New Yorker that Kushner ― who keeps a low profile and rarely gives interviews ― has been Trump's "real campaign manager."
A Kushner representative didn't respond to a request for comment on Monday.
In addition to Kushner and Ailes,Trump could presumably also turn to Steve Bannon, who left the conservative nationalist news site Breitbart in August to head up Trump's campaign. Bannon has previously said he'd return to Breitbart after the election.
It's unprecedented for a major party nominee to be considering how to profit off his support before an election's over. And conversations about a post-election media startup reportedly began long before Trump's poll numbers dropped.
While speculation has centered around the idea of "Trump TV," launching an entirely new cable television channel would be very difficult and costly.
The Al Jazeera Media Network spent $500 million to buy Current TV as a way to gain distribution into 60 million homes for a future U.S.-based channel. The Qatar-owned media company, which built a large-scale television operation based in New York, lost another half a billion dollars before shutting down after two years of failing to attract an audience.
Trump could go the subscription-based digital TV route ― though another conservative media star, Sarah Palin, failed to make such a venture work.
The source close to Trump suggested he'd likely seek well-financed partners who already have the advertising and cable distribution in place, rather than trying to start from scratch.
"They've always partnered with somebody who had money and know how," the source said. "They wouldn't say, 'Let's go start a media empire.' They'd say, 'Let's see who already has access to cable.'"
This story has been updated to include comments from a source close to Donald Trump and a tweet from Mike Allen.
Popular in the Community