Trump's misogyny deserves to be called out, no matter how unremarkable it has become.
But there's another big problem with Trump's Twitter habit ― and the closely related issue of his cable TV news consumption. While the president is spending plenty of time on his smartphone, there are a lot of basic presidential duties he isn't checking off his list.
Here are just a few areas that could benefit from Trump's time:
1. Fill key federal government positions.
As of late April, 85 percent of the top federal posts that require Senate confirmation were still unfilled ― a dismal record compared with former President Barack Obama. And earlier this month, the Washington Post reported that Trump had not named a nominee for 85 percent of senior science positions. Meanwhile, Secretary of State Rex Tillerson reportedly recently blew up at senior White House staff for blocking nominees to important roles at the State Department. Several key roles there remain curiously empty, prompting foreign ambassadors to contact the National Security Council when their inquiries go unanswered, The New York Times reported.
2. Mediate the dispute between the Arab Gulf states.
Speaking of the State Department, one of the things that apparently infuriated Tillerson was Trump's one-sided tweeting in favor of a campaign by Saudi Arabia, the UAE and Egypt to isolate Qatar. Tillerson wants to help the key United States allies reconcile, but that's hard to do when Trump repeatedly echoes simplistic Saudi talking points saying Qatar is financing terrorist groups.
When he criticized Qatar, Trump reportedly may not have been aware that the United States' largest military base in the Middle East is in the country. Now that he presumably knows, maybe he could help talk the Saudis and Emiratis into paring back a list of demands that most observers view as completely unrealistic.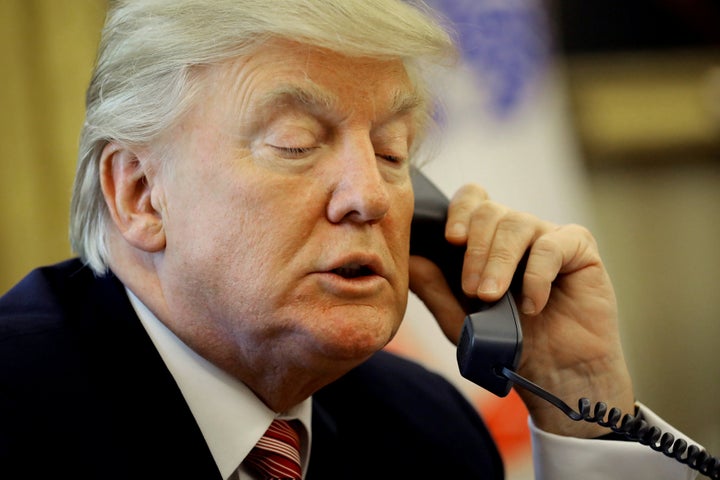 3. Meet with American Muslim leaders.
Despite Trump's unprecedented campaign-trail incitement against Muslims and his travel ban against six majority-Muslim countries, he has struck up something of a love affair with Saudi Arabia, basking in the warm reception he received on an official visit there and steering his foreign policy in an increasingly pro-Saudi direction.
At the same time, he became the first president in nearly two decades not to host any reception at the White House for iftar, the ceremony that is used to end the Ramadan fast. Maybe Trump could plan a substitute event that would demonstrate the same goodwill toward American Muslims that he has extended to the wealthy, autocratic Muslim nations that have been buttering him up. 
4. Acknowledge the civil rights of LGBTQ Americans.
June is LGBTQ Pride Month, but Trump apparently didn't get the memo, because he has not commented on it.
Calling all HuffPost superfans!
Sign up for membership to become a founding member and help shape HuffPost's next chapter
BEFORE YOU GO
PHOTO GALLERY
Trump's Favorite Foods