A new website is immortalizing President Donald Trump's tweets in verse.
PoetinChief.com uses an algorithm to generate poems from Trump's posts, such as this one: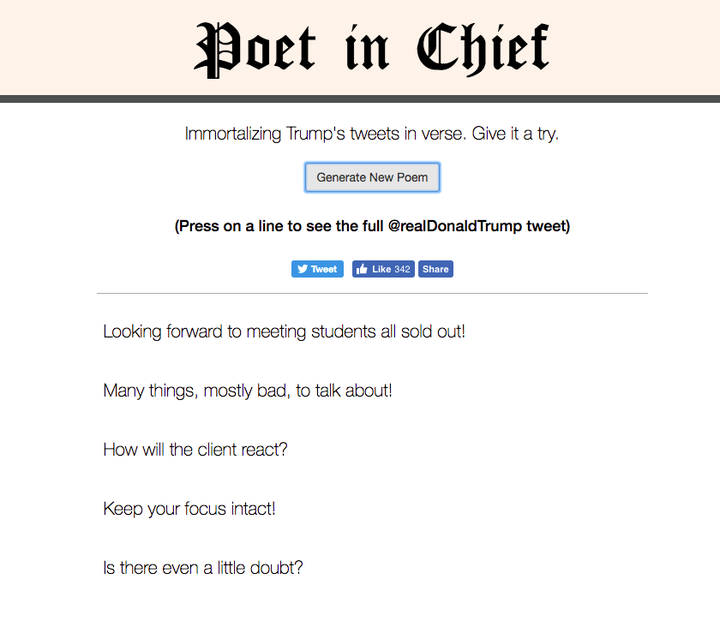 The duo said they initially wanted to create an algorithm that would turn anyone's tweets into a haiku, and thought Trump's posts would be perfect because of their short sentence structure.
"So we made it, but Trump's tweets turned into Haikus are not very pleasant to listen to," they told HuffPost via email. "Usually Haikus are about nature. So we chose limericks because they are fun and funny. The result was pretty great."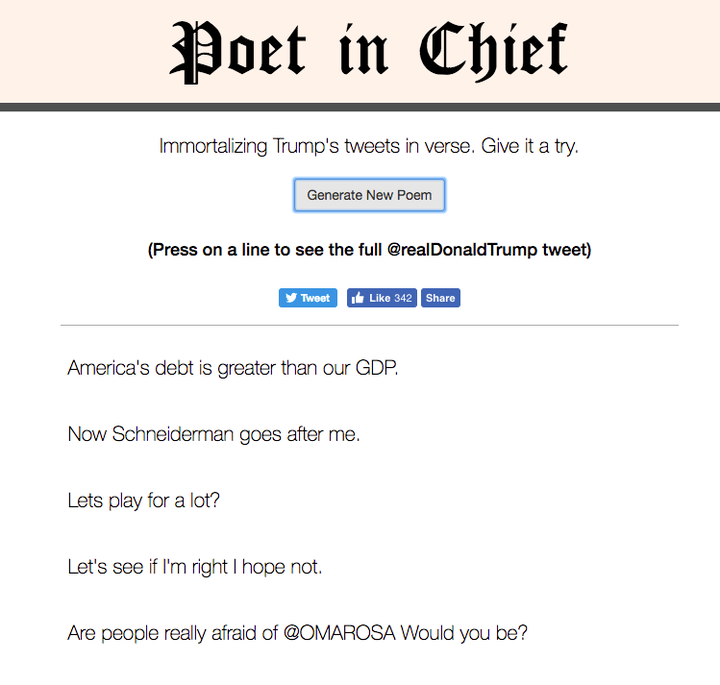 DeWever, a student at Ryerson University, and Faber, who attends the University of Waterloo, said they created the algorithm purely "for fun."
It left people with a "distilled version" of Trump, they added, since "a tweet calling out Mac Miller is combined with one calling climate change a hoax and one talking about an upcoming interview on Fox & Friends."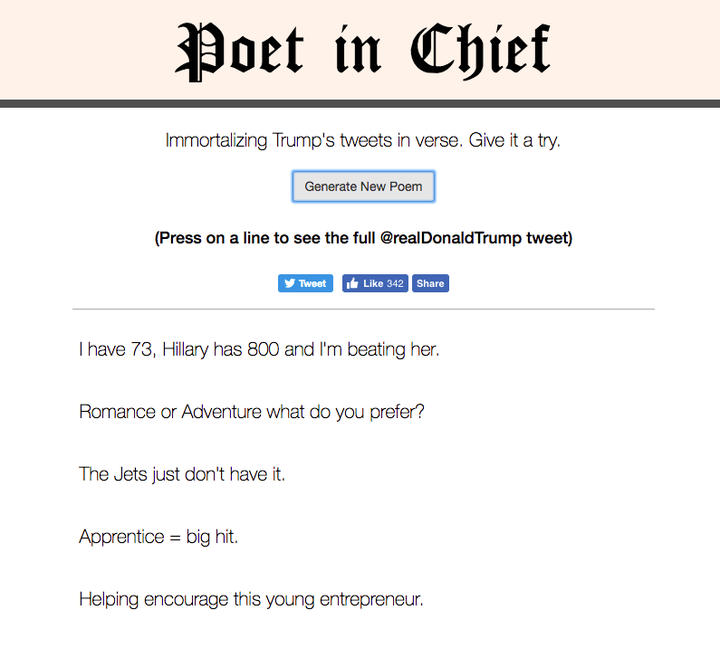 Check out more of Trump's "poems" at the site here.
This story has been updated with comments from Maklane deWever and Heydon Faber.
Popular in the Community