Nevertheless, there are still new fields of human endeavor into which Trump can blunder like a misinformed idiot, such as the yearly salaries of the CEOs who run celebrated charities! "Do your research before donating this holiday season!" says Trump, who didn't actually do any research.
Yes, for whatever reason, Trump took some time out of his bone idleness yesterday to jump on Twitter and start complaining about the compensation being doled out to the people who run the Red Cross and UNICEF. As per usual, Trump's bleatings were utterly unconstrained from even a nominal obligation to be factually accurate.
Tweeted Trump: "@redcross CEO's salary in 2011 was $951,957. Where is the outrage?"
The answer to the question, "Where is the outrage?" is "it's been badly misplaced, by an idiot." The CEO of the Red Cross, Gail McGovern, received $501,122 in compensation in 2011, a salary that amounts to 0.01% of the Red Cross' total expenses. According to Charity Navigator, McGovern has provided substantial bang for the buck, earning a perfect rating for "accountability and transparency."
(This is actually a pretty good time to remind you that the most poorly managed donation in the history of charitable giving was the $4.7 trillion U.S. taxpayers gave to a bunch of banks in the fund accounting-free crapshow known as "the bailout.")
Trump was not merely content to blither like a cotton-headed ninny about the Red Cross. He decided that he was also going to ineffectively stick it to UNICEF as well, tweeting: ".@unicef Caryl M. Stern CEO is driving around in a Rolls Royce..."
But that's what's so amusing about this -- not only does Donald Trump have no "fact checkers," he seems to be obtaining his facts from a very recognizable source: your Aunt Diane.
But there you have it! If you were wondering what, exactly, was forming the foundation of Trump's knowledge base, now you know: dumb email forwards from that aunt you are not looking forward to seeing at Thanksgiving dinner.
Before You Go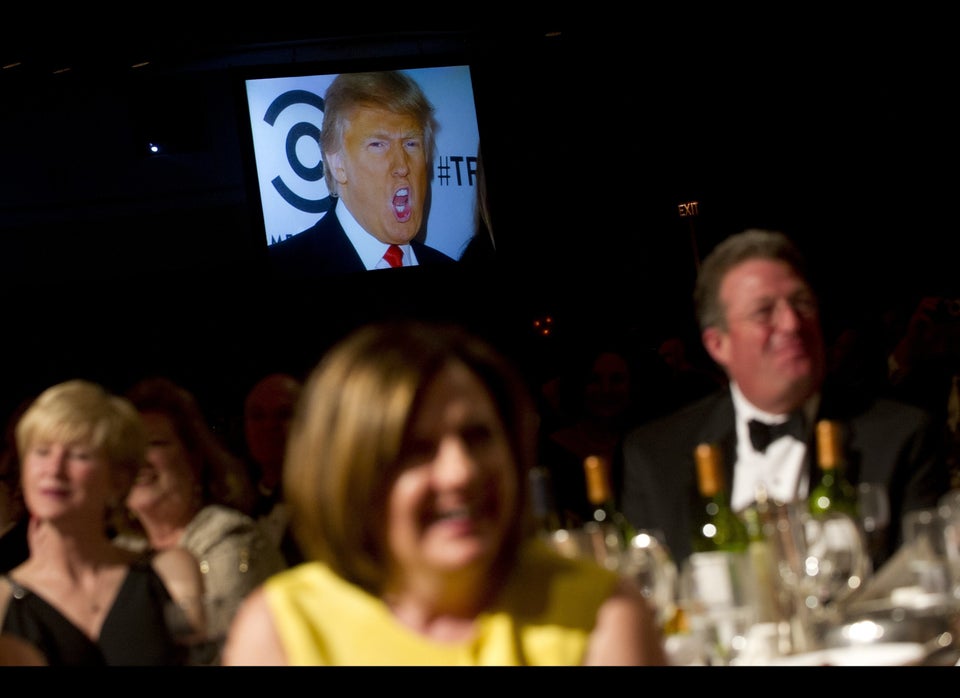 Donald Trump
Popular in the Community