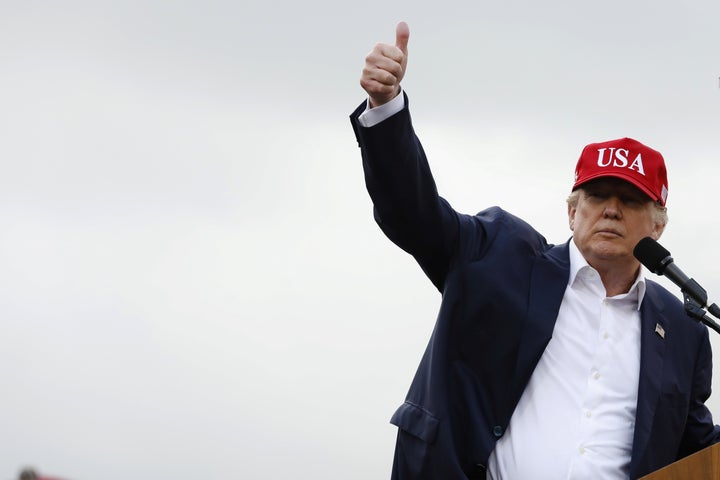 Some good news for the haters and losers: President-elect Donald Trump is "absolutely" going to keep tweeting when he takes office, incoming White House press secretary Sean Spicer said on Sunday.
"You know what, the fact of the matter is that when he tweets, he gets results," Spicer said on ABC's "This Week."
How Trump plans to conduct himself on Twitter has been the subject of a lot of speculation, given his past use of the medium to insult critics, push conspiracy theories and retweet white supremacists. The president-elect said in November that once he takes office, he will be "very restrained, if I use [Twitter] at all."
He hasn't been all that restrained during the transition period. Along with the standard jabs at the media ― one of them a day after his promise to be restrained ― Trump has used Twitter to comment on foreign affairs ― often in a way that contradicts the official U.S. stance as stated by the current president.
ABC's Jonathan Karl asked Spicer on Sunday whether there will be "major policy done via Twitter." The answer was yes ― with an acknowledgment that Twitter is a good way to avoid going through reporters.
"I think it freaks the mainstream media out that he has this following of over 45 plus million people that follow him on social media, that he can have a direct conversation," Spicer said. "He doesn't have to have it funneled through the media. This is the, this is going to be ― business as usual is over, as I've said before. There's a new sheriff in town, and he's going to do things first and foremost for the American people."
Spicer said there will still be engagement with the media, including press conferences, although "no decisions have been made" about whether they would continue to take the current form of daily televised briefings.
Popular in the Community