Drag performers across the United Kingdom are preparing to mobilize against President Donald Trump when he visits this summer.
"Due to the appalling way the Trump administration has regarded the rights and welfare of LGBTQI communities of the US, the idea of a Trump visit to the UK is unacceptable," the event page states. "Let's get visible, stand with our sister's, brothers and others in America, and show that we are a country that celebrates diversity."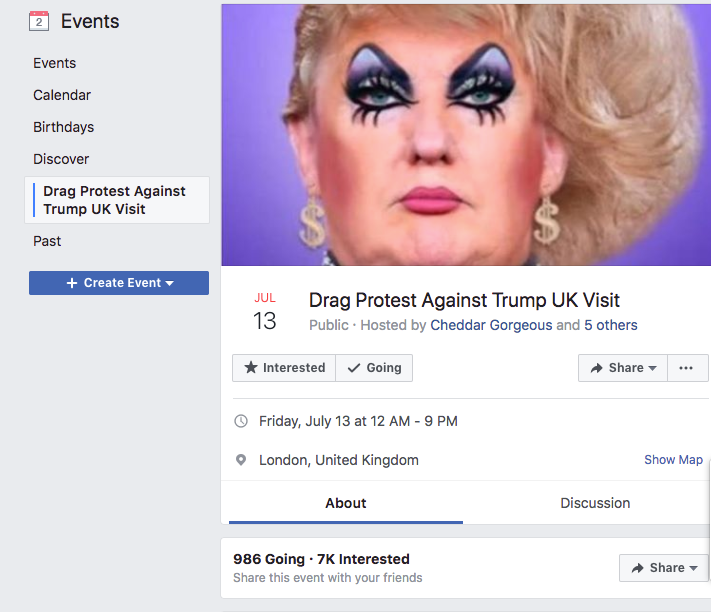 Cheddar Gorgeous, who is listed as one of the event's organizers, wrote in The Guardian that the drag protest was "in solidarity with the many other groups who feel marginalized along lines of race, class and gender."
"Despite claiming on the campaign trail to be 'gay friendly,' the Trump administration has unleashed a barrage of policies and amendments that demonstrate the contrary," Gorgeous added. "To not object to the visit would seem like a betrayal of the tolerant society that the UK as a whole strives to be."
The details of Trump's trip haven't been revealed, so it's unclear whether he will visit London or elsewhere in the country.
A Facebook page promoting the main anti-Trump "March of Millions" protest — which the drag performers intend to join ― has more than 43,000 confirmed guests and 126,000 "interested" in participating.
Popular in the Community