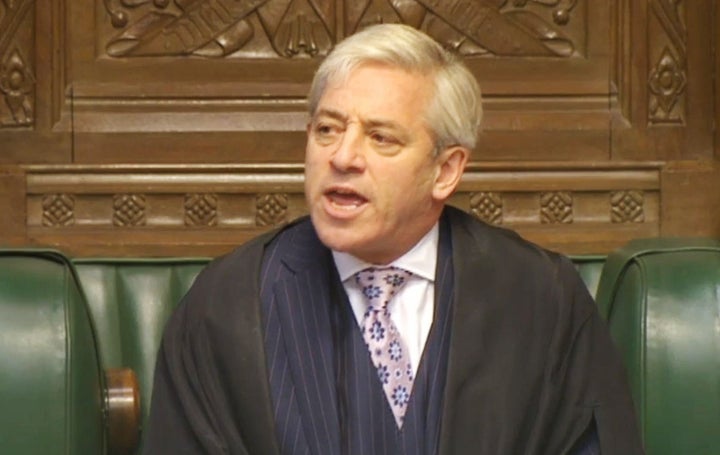 A top-ranking British lawmaker said President Donald Trump is not welcome to speak before Parliament.
On Thursday, Speaker of the House of Commons John Bercow doubled down on his view that Trump should not be allowed to address lawmakers in the historic Westminster Hall during an official visit to the United Kingdom. Trump has still not earned the right and does not deserve the honor, Bercow reportedly said at a Queen Mary University London event.
"An invitation to address both Houses of Parliament is not a bauble to be handed out by the prime minister of the day," said Bercow, per the Press Association news agency. "It is not a government prerogative; that is a matter for the speakers of the two Houses."
In February, Bercow vowed to block Trump from speaking before Parliament, an honor which was afforded to former President Barack Obama in 2011. An address by a foreign leader to Parliament was "not an automatic right" but "an earned honor," Bercow said at the time.
"I feel very strongly that our opposition to racism and to sexism and our support for equality before the law and an independent judiciary are hugely important considerations in the House of Commons," he added.
Bercow acknowledged that while the decision to welcome Trump did not ultimately lie with him, he would "not wish to issue" such an invitation.
In the weeks after Trump's inauguration, Prime Minister Theresa May offered Trump a full state visit. However, the trip was postponed over reported fears of mass protests. Trump is now expected to make a scaled-back visit in 2018.
Popular in the Community