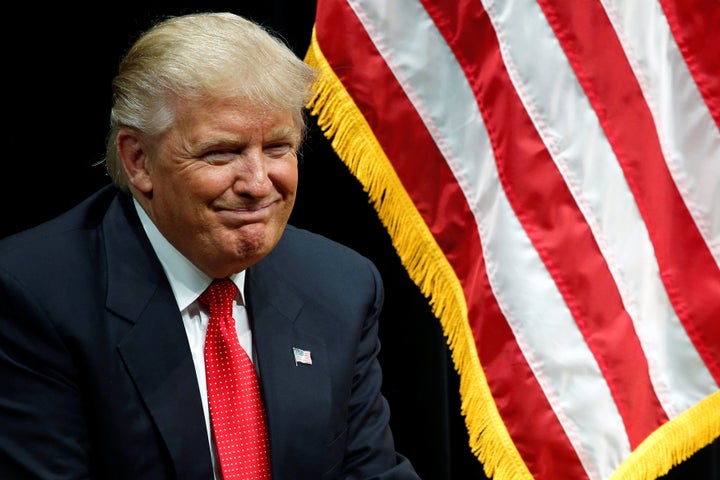 The union that recently organized workers at Donald Trump's Las Vegas hotel announced Tuesday that it was launching a formal boycott of the Republican nominee's properties around the country.
The Culinary Workers Union, a powerful player in Nevada politics, said it will be urging people not to stay at Trump hotels, eat at Trump restaurants or play golf at Trump courses until he starts bargaining with the union over a first contract. The Las Vegas group, which is part of the national hospitality industry union Unite Here, has been waging a long-running battle with the Trump Organization.
The boycott will be supported by the AFL-CIO, a federation of 56 unions that represent some 12 million workers around the country, according to Bethany Khan, a Culinary Workers Union spokeswoman. She said it will involve properties that Trump "owns, has invested in, or has partnered with."
"Other unions can respect [the] boycott and not deliver goods or pass the picket line," Khan told HuffPost in an email.
Unions don't take such boycotts lightly, since they discourage business at a workplace that employs their members. But in the case of Trump's Las Vegas hotel, the Culinary Workers Union accuses him and his team of failing to bargain in good faith, even though the union won an organizing election last year. The hotel is a joint venture between Trump and his friend, casino magnate Phil Ruffin.
Federal regulators have certified the union as the official bargaining agent for the workers, making such a boycott perfectly legal under labor law.
In a statement, the union said it would encourage customers to observe the boycott until the hotel "honors its legal duty to bargain with the union."
As HuffPost previously reported, management at Trump's Las Vegas hotel waged an intensive anti-union campaign ahead of the election, shelling out more than half a million dollars to consultants in an effort to persuade workers to vote no. The Culinary Workers Union won anyway, by a count of 238 to 209.
Hotel management then tried to claim that the union had illegally swayed the election in its own favor, an assertion dismissed by officials with the National Labor Relations Board. The hotel appealed that decision to the full board in Washington; a final ruling hasn't been made.
The union, in turn, has accused the hotel of intimidating workers and retaliating against pro-union employees during the organizing campaign. The labor board's general counsel, who acts as a kind of prosecutor, found merit in many of those claims. The general counsel filed charges against the hotel, which the full board hasn't ruled on, either.
Popular in the Community