President Donald Trump, currently on a 17-day vacation at his golf club in Bedminster, New Jersey, spent his Monday morning posting a tirade against his usual target, the "24/7 fake news," criticizing the "failing" New York Times.
Trump also claimed his low approval ratings were fabricated, pointing to crowd sizes at his recent rallies.
But following the tirade, he made sure to note that he was "working hard from New Jersey."
On Saturday, he similarly insisted that "this is not a vacation ― meetings and calls!"
On Sunday night, Trump did call the president of South Korea, Moon Jae-in, regarding North Korea's latest missile tests.
Over the weekend, Bloomberg reported that Kelly has been advising Trump on tweets that "might cause an international uproar or lead to unwelcome distractions," concluding that Trump's tweets "have been more buttoned down" in recent days.
But it also noted that "it may prove difficult for Kelly to prevail on Trump to bottle up his tweets at those who defy or criticize him ― or to refrain from expressing his outrage at the expanding investigations into possible ties between Russia and the Trump campaign, a subject that's given rise to some of his most explosive statements."
Over the weekend, the paper also reported that Vice President Mike Pence is among several Republicans weighing a "shadow campaign" in 2020, in case Trump does not seek re-election.
Pence on Sunday responded in an unusually defensive statement pushing back on the story, calling it "fake news" and affirming that he was "honored to be working side-by-side with a president who is making America great again."
Before You Go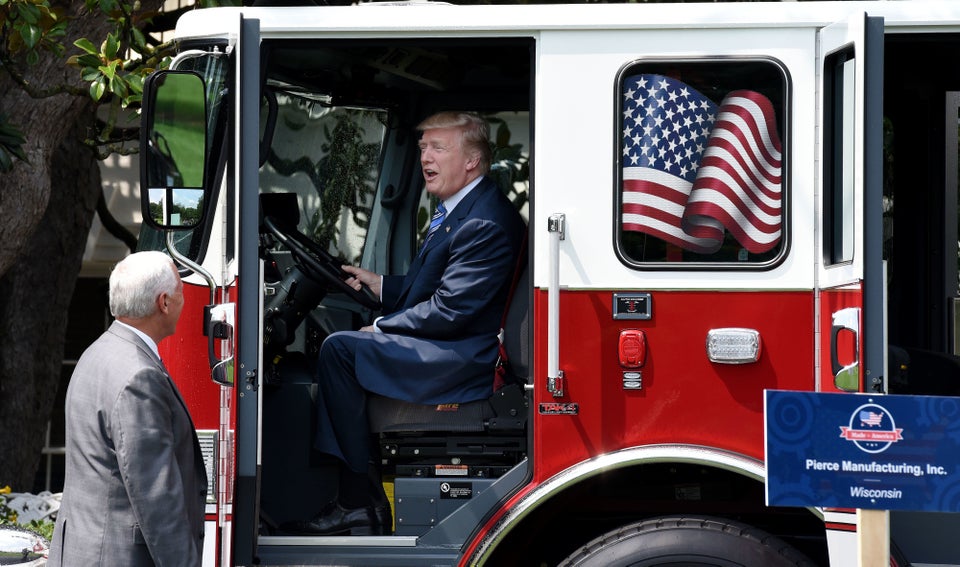 Trump's 'Made In America' Week
Popular in the Community