The Values Voter Summit started in 2006 as a gathering for people who want "to preserve the bedrock values of traditional marriage, religious liberty, sanctity of life and limited government."
During his remarks at the event in Washington, D.C., on Friday, Trump touted his administrations "religious freedom" guidance, arguing that "no religious group is ever targeted under my administration." But Trump's actions in the White House so far contradict that statement.
Since January, Trump's administration has been fighting for a travel ban that would keep people from several Muslim-majority countries from entering the United States.
But Trump was much quicker to condemn black athletes and their allies who have chosen to kneel when the national anthem plays before games to raise awareness about the oppression of black people in America. He referenced the protests on Friday when he claimed that "we respect our great American flag," prompting a standing ovation from the Values Voter audience.
Trump also spoke about the Las Vegas shooting, as well as hurricanes that recently hit Texas, Florida and Puerto Rico.
The president has been criticized for his response to the devastation in Puerto Rico, much of which has been without power in the weeks since Hurricane Maria wreaked havoc on the island. On Thursday, Trump tweeted, "We cannot keep FEMA, the Military & the First Responders... in P.R. forever!"
He seemed to walk back that comment Friday.
"It's not even a question of a choice, we don't even want a choice. We're going to be there as Americans," Trump said.
Trump spoke at the summit as a presidential candidate in both 2015 and 2016. Other speakers at this year's event include Steve Bannon and Sebastian Gorka, who both previously worked as advisers to Trump.
Before You Go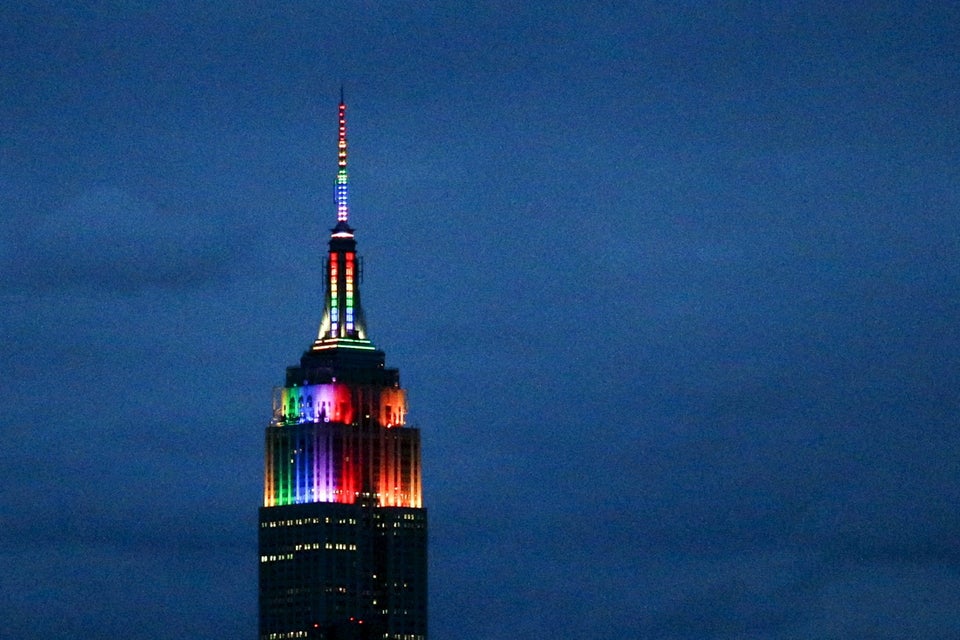 LGBTQ Executive Order
Popular in the Community