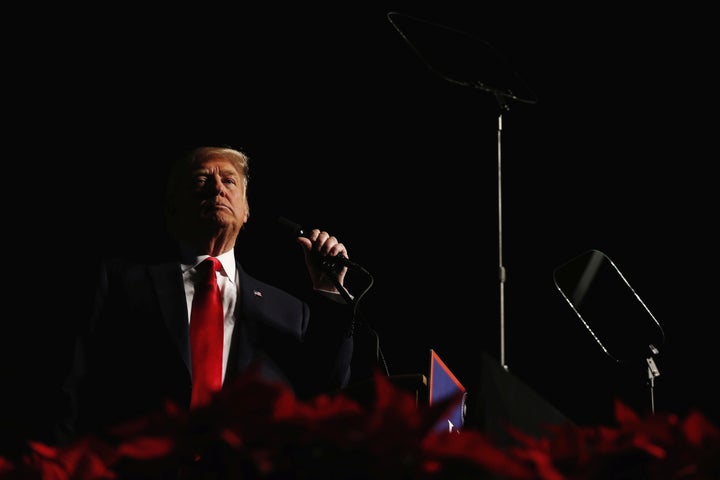 Donald Trump's tweet insulting Vanity Fair initially seemed like a distressingly ordinary example of the president-elect lashing out when he's displeased by the media. But this time, Trump's attack backfired and turned into a major boon for the glossy lifestyle magazine.
But it appears an article by Tina Nguyen, titled "Trump Grill Could Be the Worst Restaurant in America," rubbed him the wrong way this time. Apart from the unappetizing food, Nguyen mercilessly picks apart the restaurant's décor, bathrooms, menus, waitstaff and the overall "cheap version of rich" aesthetic. It's a thoroughly damning critique almost guaranteed to irritate the notoriously thin-skinned president-elect, or as Nguyen calls him, a "shallow, mediocre man."
Vanity Fair capitalized on Trump's attack with tongue-in-cheek ads on its website to subscribe to "the magazine Trump doesn't want you to read."
After Trump tweeted about the magazine, the steakhouse review received 1 million unique views, Vanity Fair told Folio Friday. Other Trump stories on the magazine's website brought in more than 330,000 visitors, and Vanity Fair gained almost 10,000 new Twitter followers.
Vanity Fair did not immediately return a request for more details on subscriber numbers.
Many journalists have worried Trump's administration may try to cripple First Amendment rights after he spent months on the campaign trail rallying supporters against the "dishonest media," blacklisting outlets from his events and threatening to sue over critical articles. So far, however, he seems to be helping media companies' bottom lines.
Before You Go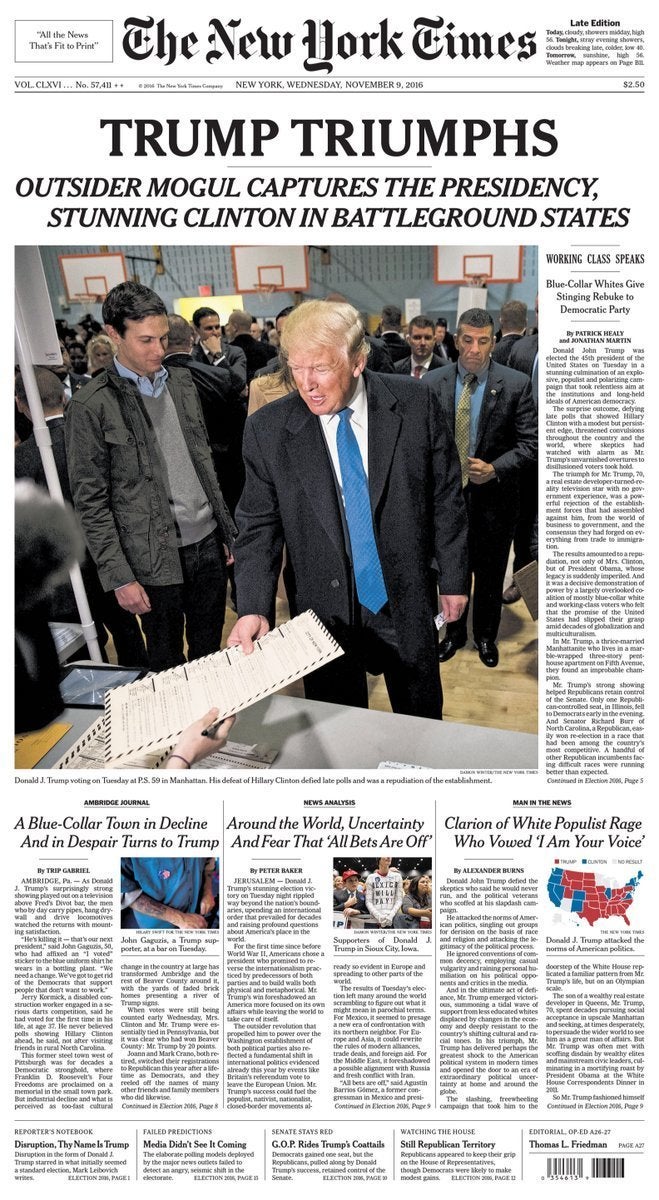 Newspapers React To President Trump
Popular in the Community