Another day, another abhorrent comment about mental health from Donald Trump. This time the Republican presidential nominee targeted veteran's mental health ― particularly those vets experiencing post-traumatic stress disorder.
Trump spoke at a veterans' rally in Virginia on Monday, during which he addressed the high rates of veteran PTSD and suicide.
"They see things that maybe a lot of the folks in this room have seen many times over and you're strong and you can handle it, but a lot of people can't handle it," he says in the video above.
Trump's comments were part of a call for more focus and resources on veteran mental health. It's a worthy call, of course, but his statement betrayed a fundamental misunderstanding about mental health.
Veterans are not weak for having a mental health disorder. And it's insulting to equate strength with not having a mental health issue after returning from combat.
Approximately 20 former service members die by suicide per day, and veterans make up an astonishing 18 percent of all suicides deaths in the U.S. Trump's comments are a prime example why many members of the military don't ask for help: they're fearful of appearing "weak" in a field that is so deeply associated with "being strong." Research shows this stigma attached to mental health disorders actually prevents people from seeking treatment.
Last week, President Barack Obama offered his take on veteran mental health issues during a CNN town hall, noting that the stigma around PTSD needs to be dissolved. Obama pointed out that asking for help is an act of courage.
"If you break your leg, you're going to go to the doctor to get that leg healed," Obama said. "If, as a consequence of the extraordinary stress and pain that you are witnessing, typically, in a battlefield, something inside you feels like it's wounded, it's just like a physical injury. You've got to go get help. There's nothing weak about that. It's strong."
It's not hard to notice the remarkable difference between Obama's message and Trump's. The fact is that getting support for mental health issues doesn't make a person fragile or feeble. So to anyone who may be experiencing PTSD and hears Trump's vile words, know this: He couldn't be more wrong.
Related
Before You Go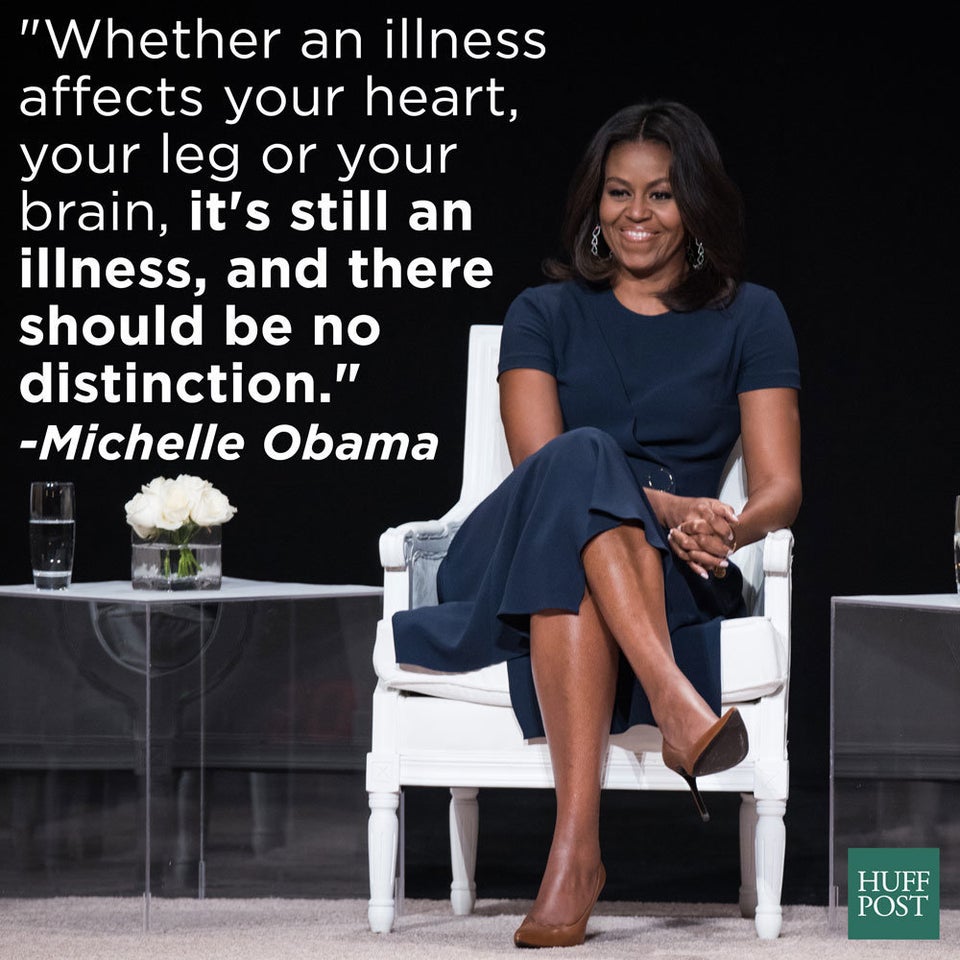 Celebrities On The Importance Of Mental Health