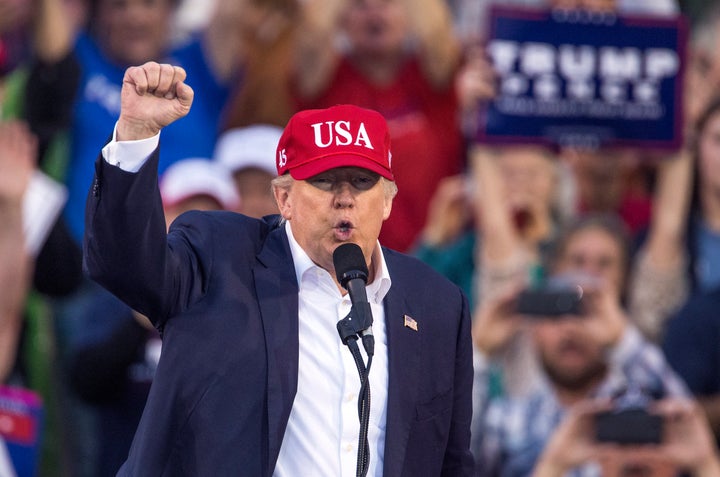 On Friday, Sen. Orrin Hatch (R-Utah) was giving a talk at a Federalist Society luncheon in Washington when protesters stood up and began chanting, "Do your job!" -- a reference to Republicans' refusal to consider a Supreme Court nominee from President Barack Obama. It wasn't long before organizers started ripping the signs out of their hands as they chanted. One attendee shouted that the protesters were "fascists" and, a moment later, yelled, "Beat 'em up!"
Layla Zaidane of Generation Progress, the left-leaning group that organized the protest, said the reaction from some of the attendees was "shocking." 
"We knew what we were walking into, but the language, threats and aggressiveness were unexpected and disappointing," said Zaidane. "We were called Nazis and fascists just for speaking up and asking the senator to do his job."
At one point, someone who appeared to be a luncheon organizer tried to yank a sign out of a protester's hands, but she pulled it back and it tore. She kept chanting and the organizer walked away.
A request for comment from The Federalist Society was not immediately returned. 
Hatch spokesman J.P. Freire did not immediately respond to a request for comment, though he tweeted about the clash.
When it was all over, Hatch sat down and, for kicks, signed some of the protesters' abandoned signs.
Below is a longer clip of the protest. The awkward sign-scuffling begins around the 40-second mark.
Calling all HuffPost superfans!
Sign up for membership to become a founding member and help shape HuffPost's next chapter
BEFORE YOU GO