RICHMOND, Va. ― When Kathy Tran and her husband found out their fourth child was due on Inauguration Day, they were excited. Tran, the daughter of Vietnamese refugees and a workforce development specialist, assumed her preferred candidate, Democrat Hillary Clinton, would win.
"It was fantastic," she recalled. "How apropos that our baby would be due on Inauguration Day!"
But after Donald Trump's victory, the impending birth took on a different significance as the couple wondered whether a country of immigrants was turning its back on newcomers. They decided to name their daughter Elise Minh Khanh, a name heavy with symbolism. "Elise" was for "Ellis Island," where Tran's husband's Jewish ancestors arrived in the United States. "Minh Khanh," which means "bright bell" in Vietnamese, references the the Liberty Bell.
"Her name means to us, 'Ring the bells of liberty and champion opportunity for all,'" Tran explained.
But giving her baby a poetic name was not enough.
"I could not just give such an aspirational name to my baby and expect that she rise to the occasion and create that future for herself and her generation," she said. "So I had to jump in myself."
Tran, 38, decided to run for a Virginia House of Delegates seat representing the swath of northern Virginia suburbs where she lives. She is hoping to unseat Dave Albo, the 42nd district's Republican incumbent. Voters in the district opted for Clinton by a 20-point margin, and she hopes that turning out those voters will be enough to dislodge Albo after nearly 24 years in office.
Tran is one of dozens of House of Delegates candidates who gathered over coffee and Jimmy John's sandwiches for the Virginia Democratic House Caucus' new candidate training seminar in downtown Richmond on March 18.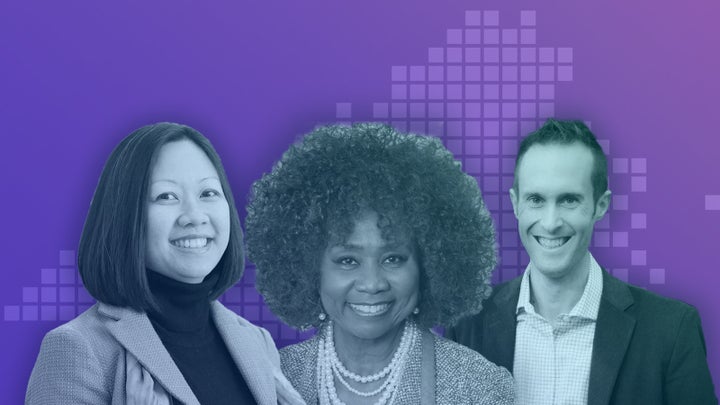 Trump's election has inspired an unusually large number of Democrats to run for Virginia's House of Delegates: 74 candidates have lined up to run in 47 districts currently held by Republicans. In 2015, Democrats mounted general election challenges in just 21 of those districts. The state Democratic Party said this year's candidate training seminar was likely the biggest it has ever had.
Democrats hold all five of Virginia's statewide elected offices ― governor, lieutenant governor, attorney general and two U.S. senators. They also have a near-majority in the state Senate. But right now, they control just 34 of 100 seats in the House of Delegates. Democrats admit that the prospects of retaking the chamber are extremely unlikely in 2017, but they are optimistic about making significant gains.
They are also looking ahead to 2018, when there could be several special elections if the federal courts order a redrawing of some of the state's gerrymandered legislative districts.
"If you can pick up a lot of seats this time, and then next time you've got some new districts which are more competitive, you can make a run at the majority in 2018 with the right set [of candidates]," said Delegate David Toscano, a Charlottesville lawyer and the Democratic leader in the Virginia House.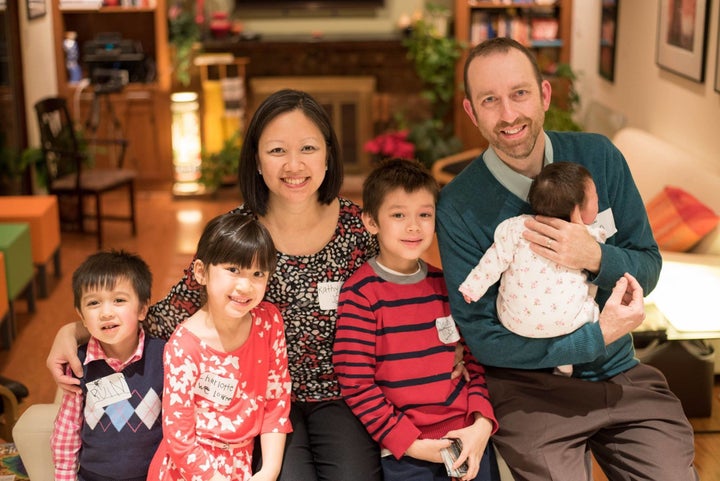 More importantly, as one of just two states with legislative elections this November ― the other is New Jersey, where Democrats already control the legislature ― Virginia is a vital testing ground for Democrats hoping to ride the anti-Trump tide.
Things look good for Virginia Democrats, at least on paper. Clinton won the state handily in November, and Republicans currently hold 17 state House districts where she won.
A pair of special elections for open state House seats since the general election have not been particularly telling one way or another. In January, Republicans held on to the Virginia Beach-area 85th district, improving slightly on Trump's 1-point margin there. Democrats kept control of a seat in Richmond's solidly Democratic 71st district in February.
"We're the first out of the box in the post-Trump era, and we've got these two trends that are helping us: One is how chaotic D.C. is, and [the other is] how positive the state has been run under Democrats," Toscano said.
Many of these eager new Democratic candidates will first have to win primary races in June, including Tran. Her opponent in the primary is retired social worker and veteran civil rights activist Nelfred "Tilly" Blanding.
Blanding, 66, broke into gospel-style song in introducing herself to the room of fellow candidates at the training seminar, and referred to the Republican incumbent as "Lucifer."
Her journey as an activist began when she was a teenager in Orangeburg, South Carolina, where she stood down threats of violence to protest racial segregation at local businesses.
Like Tran, Blanding decided to run for office because of Trump's election ― and particularly because the Affordable Care Act could be repealed. She protested in the U.S. Senate in late January and was arrested with fellow members of the Service Employees International Union.
"I'm a faith-filled person. I feel like God directs my life. I've been on the battlefield all my life," Blanding said. After the election, she said, "I thought, 'Okay, the battle goes on.'"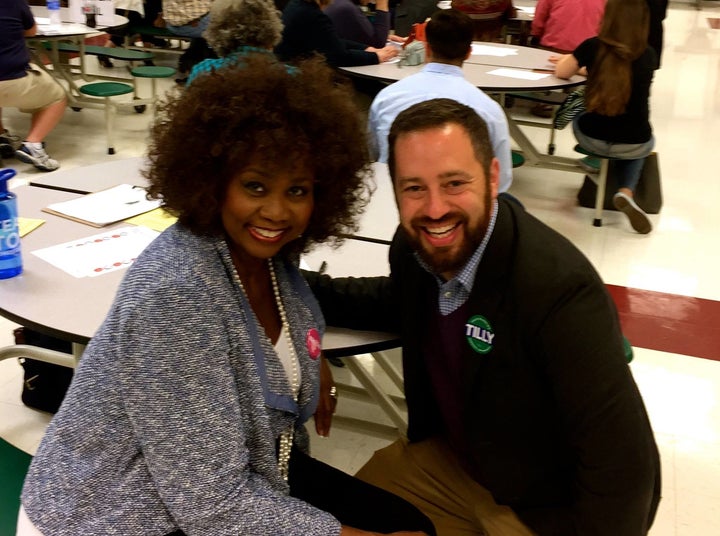 Despite an abundance of Democratic candidates ― and thus, lots of upcoming primaries ― party leaders said they are not concerned about internal divisions. Blanding and Tran, for example, have already said they will happily vote for the primary winner in the general election.
Toscano said he has seen few signs that other contests will prove less amicable ― so far, they lack the bitterness or ideological divisions of the 2016 presidential primary.
"I don't see it as much as you would think," he said.
Toscano's own race seems to be an exception, however. He faces a primary challenge from Ross Mittiga, a 28-year-old University of Virginia instructor and ardent Bernie Sanders supporter who derides Toscano as a "corporate-backed" Democrat.
Mittiga complained last week that the Virginia Democratic Party was trying to obstruct his challenge by withholding access to the state's voter files. (The party has since found a way to share those materials with primary candidates challenging incumbent Democrats without compromising the incumbent's campaign data, the party said.)
"If you can pick up a lot of seats this time, and then next time you've got some new districts which are more competitive, you can make a run at the majority in 2018."
The Democrats gathered for the candidate training were more interested in taking on Republicans, however.
Trump's election also gave 34-year-old Schuyler VanValkenburg the push to run for office. The father of three and high-school government teacher had long considered challenging Jimmie Massie, the 72nd district's five-term Republican incumbent. Massie's time in office made him less accountable to his constituents, VanValkenburg said. (Hours after VanValkenburg spoke to The Huffington Post, Massie announced his retirement.)
And while Trump may be a primary motivator for many of these candidates, they know they need to localize the issues to win state House seats. VanValkenburg, said he is eager to erode the legislature's appetite for socially conservative initiatives ― like a so-called bathroom bill enabling anti-transgender discrimination that died in committee in January. He is campaigning on protecting voting rights, improving access to health care and making higher education more affordable, noting that Virginia's public universities are among the most expensive state schools in the country.
"Virginia doesn't like President Trump," said VanValkenburg. "There's a lot of kind of passion in the area. We just have to tap it and organize and get the Democratic Party going."
Sign up for the HuffPost Must Reads newsletter. Each Sunday, we will bring you the best original reporting, long form writing and breaking news from The Huffington Post and around the web, plus behind-the-scenes looks at how it's all made. Click here to sign up!
Before You Go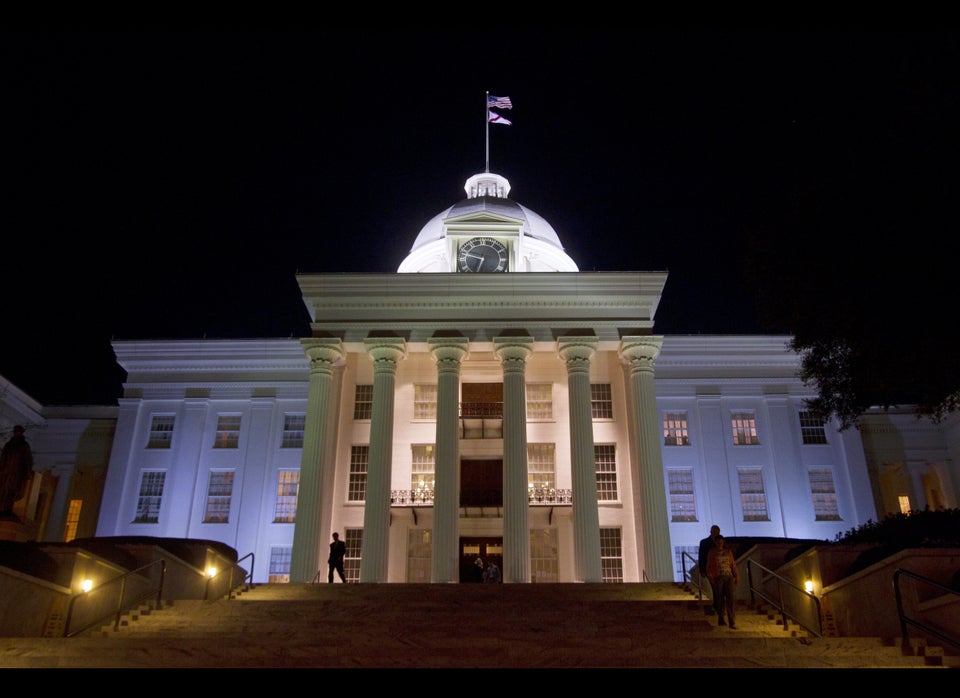 U.S. State Capitol Buildings
Popular in the Community