Republican presidential nominee Donald Trump used a dog whistle attack to rally his supporters to get to the polls.
In a speech early Monday morning in Leesburg, Virginia, Trump criticized the state's governor, Terry McAuliffe (D), for restoring voting rights to former felons earlier this year, lifting a ban that was originally passed in part to limit the political power of African Americans in the state.
"You have to get out and vote. Your governor has illegally given voting rights to 60,000 felons," Trump said, to boos from the crowd. "He's letting criminals cancel out the votes of law-abiding citizens."
"You have to get everyone out to the polls," Trump continued.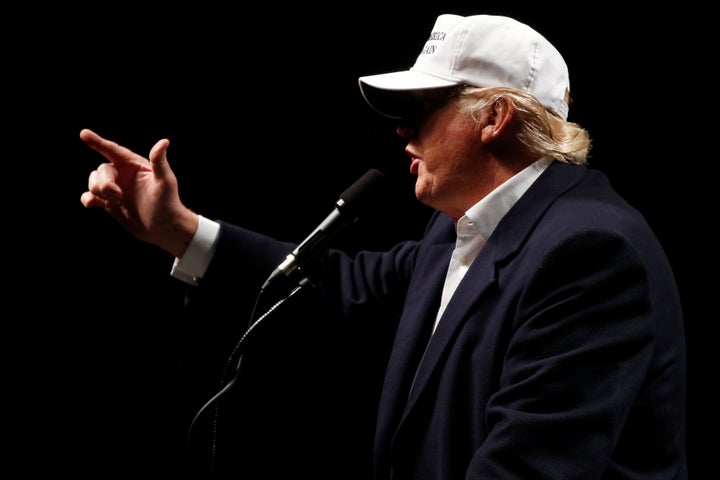 In April, McAuliffe signed an executive order lifting a provision in the state's Constitution that permanently barred former felons from voting. In doing so he restored voting rights to more than 200,000 state residents. Former felons who have served out their sentences and completed their probation or parole would now be able to register to vote without having to petition the state.
The original ban disproportionately affected African Americans, who now largely vote Democratic. It was enacted in 1902, in tandem with poll taxes and literacy tests, widely used throughout the South during the Jim Crow era as a means of preventing African Americans from voting.
Responding to McAuliffe's executive order in April, Trump said it was "crooked politics."
In August, Trump accused the governor of trying to help Democratic presidential nominee Hillary Clinton win the state.
"Hillary Clinton is banking on her friend Terry McAuliffe on getting thousands of violent felons to the voting booths in effort to cancel out the votes of both law enforcement and crime victims," he told supporters in Fredericksburg, Virginia. "They are letting people vote in your Virginia election that should not be allowed to vote. Sad. So Sad."
Calling all HuffPost superfans!
Sign up for membership to become a founding member and help shape HuffPost's next chapter
BEFORE YOU GO
PHOTO GALLERY
10 Times Trump Supporters Were Blatantly Racist