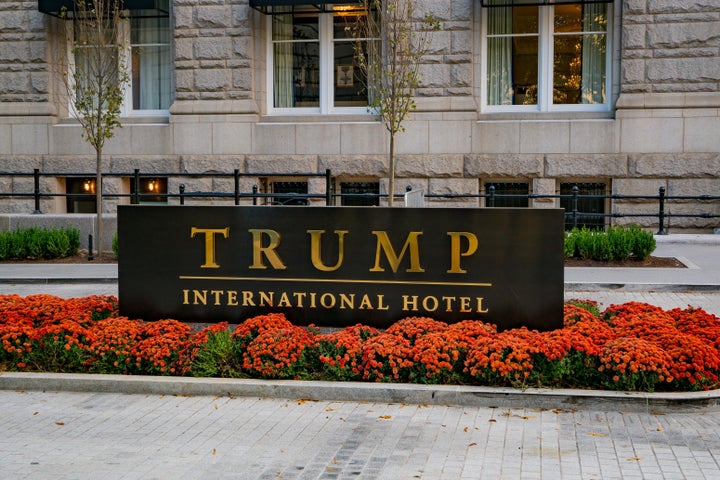 WASHINGTON -- Not since the fifth century has a Germanic leader arrived at the gates of a fearful imperial capital with an offer of peace and the threat of mayhem.
Sixteen centuries ago it was a Visigoth named Alaric, who, backed by an army of Germanic tribes and former slaves, marched on Rome. He got the locals to hand over all of their wealth in tribute, then laid waste to the city anyway.
This week it is Donald the Orange, descended from the German Drumpfs, who arrives in the imperium of Washington to get a better sense of how messy -- even bloody -- it will be for him to become emperor of the United States.
The current occupant of that office, President Barack Obama, has vacated the city with his family for an annual educational trip abroad for his daughters, timed to spring break at their Washington private school, Sidwell Friends.
Backed by impressive primary season victories and expecting another this week in immigration-wracked Arizona, the Republican front-runner, provocateur and political arsonist will meet with some of the key forces in the city that either oppose him outright or fear his rule.
They include Republican members of Congress, the U.S. and global media and an ideological array of supporters of Israel, from Sen. Bernie Sanders' liberal Jews to Sen. Ted Cruz's born-again Christians. Depending on how things go, Trump will either seek peaceful tribute or warn again that to reject him would mean "riots" in the streets.
And he will have an appropriately symbolic palace as his base camp. He and his family have established their own citadel within the walls of the city (aka the Beltway), and it will remain his outpost no matter what happens.
A new Trump luxury hotel, rising in the innards of the grand Old Post Office building, will feature a giant ballroom, a seven-story grand atrium and a suite called the "Trump Townhouse" that will have its own private entrance.
The 19th-century granite edifice looms over Pennsylvania Avenue, exactly halfway between the U.S. Capitol and the White House.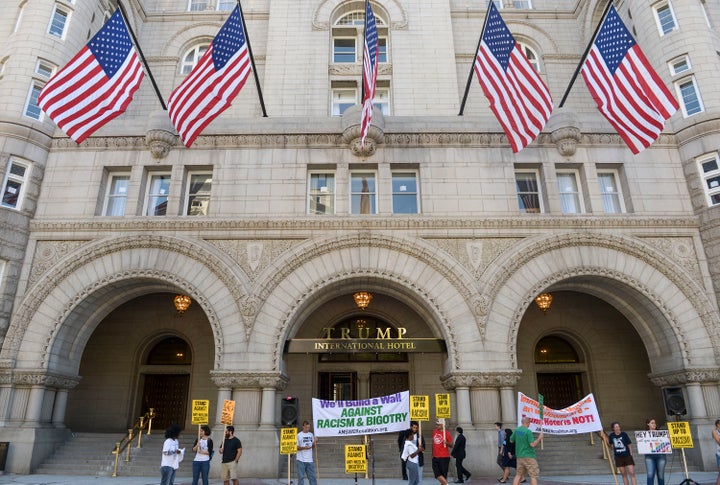 The hotel originally was slated to open in time for the next presidential inauguration, in late January of 2017. But, sparing no expense and putting his capable and hard-charging daughter, Ivanka, in charge, the mogul now expects to open his palace in the city by September.
The building is far enough along that Trump can hold his first press conference in Washington there since the campaign season began.
His campaign posted an offer of credentials on the processing site Eventbrite, but it wasn't yet clear whom the campaign would ― or would not ― allow into what is certain to be a contentious session with an alarmed press corps that has lately become ashamed of its role in the Trump Rise.
They will try to make Trump lose his cool. He is sure to do so without much provocation, since his whole campaign has been about the expression of unbridled, "politically incorrect" emotions and fears about people not like him.
Before that circus-to-be, Trump will meet privately with some GOP congressmembers at the stately D.C. offices of the law firm Jones Day, in a neighborhood near the Capitol. Led by anti-immigration stalwart Sen. Jeff Sessions of Alabama, Trump is expected to meet with about a score of GOP members who either are or could be declared supporters. Trump will mention their names later to the press.
(In an ironic note that Trump would love, Jones Day is the law firm where Megyn Kelly once worked as an attorney.)
Trump's trickiest event of the day is his appearance at the annual D.C. meeting of the American Israel Public Affairs Committee, which many reporters label uniquely "powerful" among lobbying groups, apparently because it was founded by and is run mostly by Jews, who Trump said not long ago are especially adept at negotiations.
He will be picketed and denounced by liberal Jews for his fascist-style attacks on racial and ethnic groups. He will be viewed suspiciously by Christian fundamentalists who have lately joined the hardline Greater Israel faction of Zionists. Most of the other attendees will sit in nervous silence as Trump tries to explain his previous lack of Cruz-level blind support for all things Israel.
Reviled and derided in New York real estate circles for his failure to pay his business bills on time, Trump is nevertheless a master of public dealmaking and has gotten rich that way.
And there signs that he is making progress in the citadels of power. On Sunday Richard Haass, the president of the august Council on Foreign Relations, refused to answer the question of whether he would serve in a Trump administration if there was one.
The capital may be in more danger than we think.
Before You Go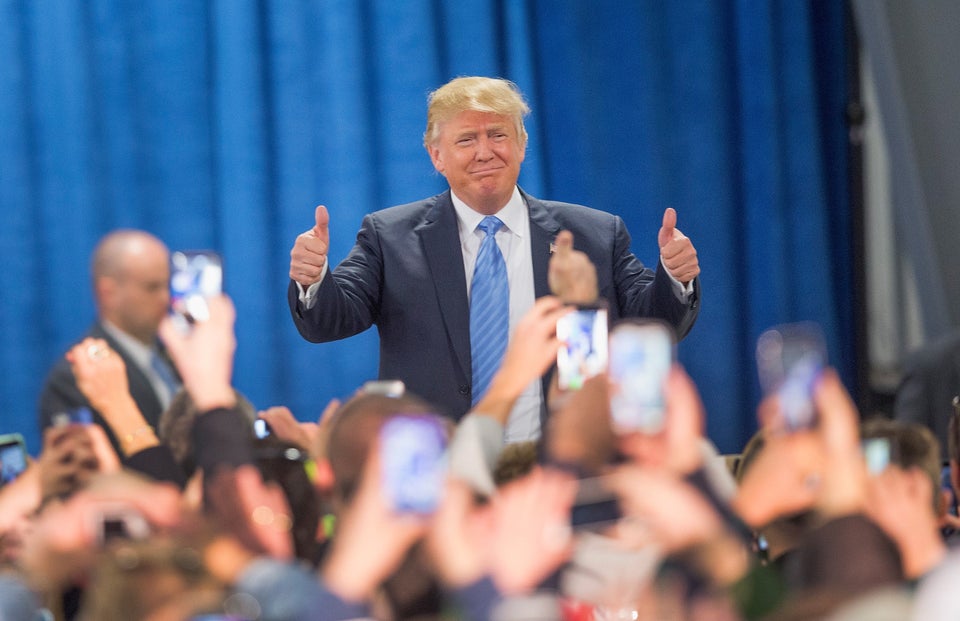 Donald Trump On The Campaign Trail
Popular in the Community