Trump was pressed on his support for Putin by MSNBC host Joe Scarborough on "Morning Joe" Friday. The comments came a day after the Republican presidential hopeful and the Russian president publicly praised each other.
"I mean, also it's a person that kills journalists, political opponents, and invades countries. Obviously, that would be a concern, would it not?" Scarborough asked Trump.
"He's running his country and at least he's a leader. You know, unlike what we have in this country," Trump said.
Scarborough responded by pressing Trump again on the killing of journalists in Russia, saying "but again, [Putin] kills journalists that don't agree with him. "
Trump, again, seemed unfazed.
"I think our country does plenty of killing also, Joe...There's a lot of stupidity going on in the world right now, Joe. A lot of killing going on and a lot of stupidity and that's the way it is. But you didn't ask me the question. You asked me a different question. So that's fine," he said.
Scarborough, saying he was confused, asked Trump again whether he condemned Putin's killing of journalists.
"Oh sure, absolutely," Trump said.
On Thursday, Putin called Trump "very talented" and said he was the "absolute leader of the presidential race." Trump called the praise "a great honor."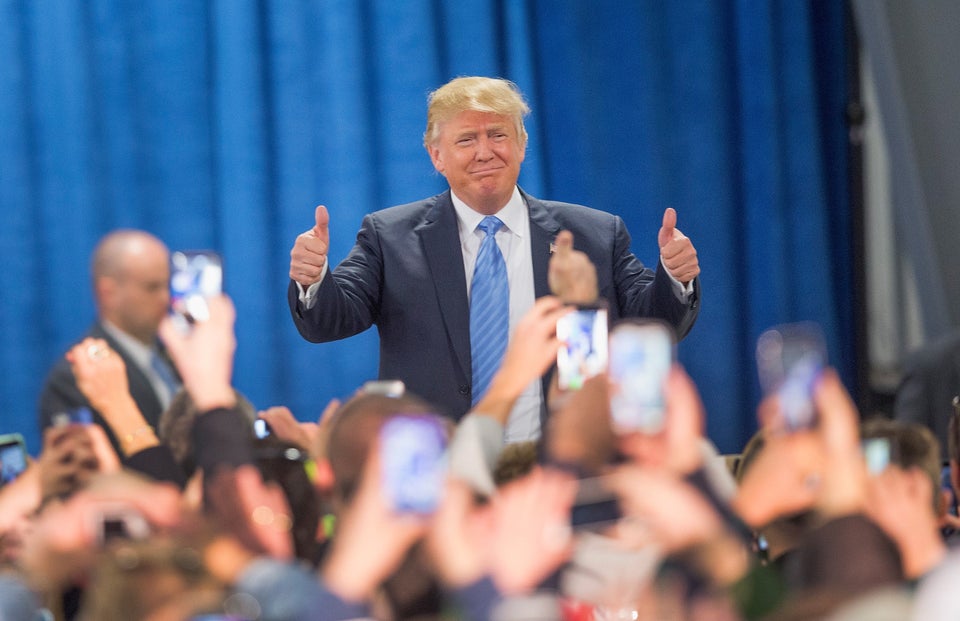 Donald Trump On The Campaign Trail
Popular in the Community