President Donald Trump falsely insisted again Thursday that widespread voter fraud in New Hampshire cost him and former Sen. Kelly Ayotte the state in the November election.
Trump made the comments in a private meeting with Ayotte and a group of senators that was meant to be a bipartisan discussion to build support for Neil Gorsuch, Trump's pick for the Supreme Court.
According to a source briefed on the discussion, Trump told Ayotte that she would have won re-election had she not been critical of him during the course of the campaign. He then alluded to thousands of people who supposedly went into New Hampshire illegally to vote against both him and Ayotte, saying they both would have won "if there hadn't been voter fraud" in the state. The source called the exchange "uncomfortable." It was first reported by Politico and independently confirmed by The Huffington Post.
Though he's been president now for three weeks, Trump remains preoccupied with the idea that he was robbed of a win in the popular vote. He has mentioned it with senators before, and his spokesperson, Sean Spicer, has confirmed it is a genuine belief of his. There is no evidence at all to support the claim, as confirmed by state authorities across the nation.
"I can say that the number of election related matters coming out of the general election is relatively ordinary and does not indicate a widespread scheme to bring thousands of voters from out of state," Brian Buonamano, an assistant attorney general in New Hampshire, said in an email. "We have no evidence or indication that there existed a scheme to bus in thousands of people to illegally vote in NH."
Trump has claimed voter fraud in New Hampshire before. In November, weeks after his electoral victory, he tweeted that there was "serious voter fraud in Virginia, New Hampshire and California."
Though they lack validity, Trump's claims are still harmful. They stoke distrust in the nation's political system and provide lawmakers with a basis ― however specious ― for taking steps to make it harder for people to vote.
In New Hampshire, for example, Republicans are considering at least 10 measures that would make voting more difficult. Several of those measures address residency requirements and would present new roadblocks to people who don't intend to live in the state permanently. Such a change would have a major effect on college students, whose votes helped deliver New Hampshire for Hillary Clinton in the 2016 election.
How will Trump's first 100 days impact you? Sign up for our weekly newsletter and get breaking updates on Trump's presidency by messaging us here.
Support HuffPost
The Stakes Have Never Been Higher
Before You Go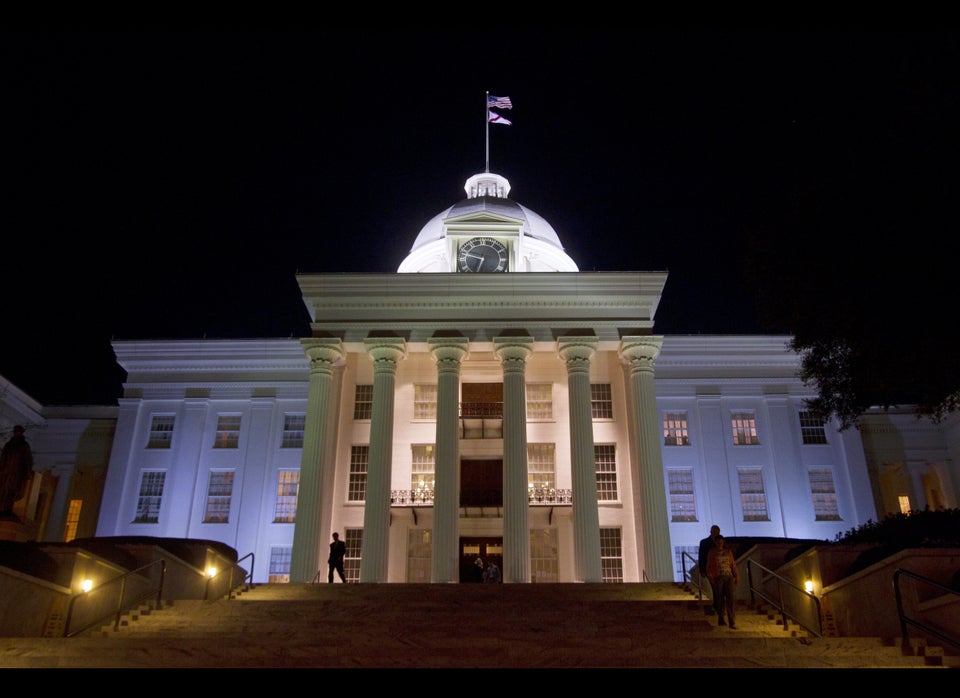 U.S. State Capitol Buildings
Popular in the Community