NEW YORK CITY: Goodyear Satire Co.--
Republican Challenger Donald Trump cast his ballot today at P.S. 59 in Manhattan.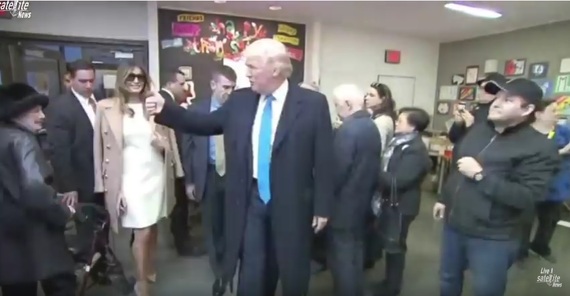 Asked how he voted, Trump said, "The woman who handed me the ballot was a 6, a bit too hefty for my taste, but the girl who showed me which booth to go in was a 7 plus," the candidate explained. "But I downgraded her to a three because she wouldn't get in the booth with me."
There was one embarrassing moment. Trump accidentally rated Melania a 9. "I didn't recognize her from behind," the candidate mansplained. Melania patiently asked for a write-in ballot and voted for Bernie Sanders.
Trump and his wife arrived at the polling station after two topless women had staged a mini-protest at his polling station. They chanted "Our of our polls Trump, out of our polls Trump," according to NBC New York.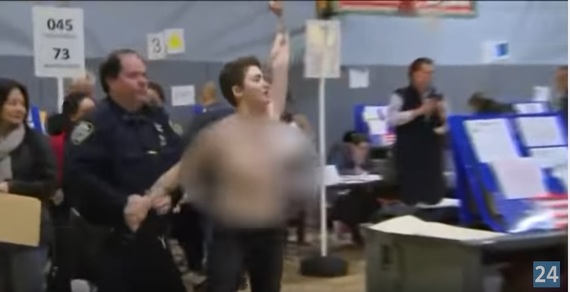 Trump's late arrival may be a bad omen for his success. Based on Huffington Post polling data, America's voters are expected to rate Trump a number 2.
Donald Trump arrives at polling station, screen grab from Live Satellite News via youtube.
Topless protest, screen grab from Media 24 via youtube.
More Satire from Goodyear Satire Company:
Calling all HuffPost superfans!
Sign up for membership to become a founding member and help shape HuffPost's next chapter