At this moment, I would like to thank the evangelical and religious community because I'll tell you what. Because the support they've given me, and I'm not sure I totally deserve it, has been so amazing. And has had such a big reason for me being here tonight. True. So true.
So true, it's cringeworthy.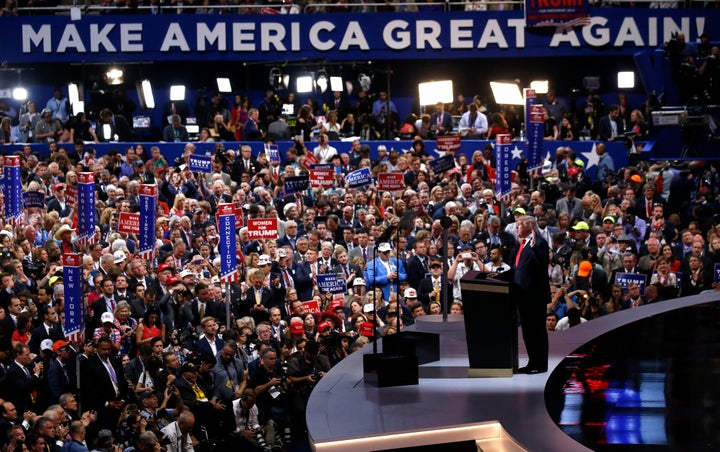 But if you place Trump's quotes, principles and policies next to the ideals set forth by Christianity's founder, the gap is startling. Trump has little regard for some of the fundamental teachings of Jesus Christ ― showing love for your neighbor, welcoming the stranger, and asking for God's forgiveness.
Inspired by HuffPost contributor Michael Stark's blog, "Donald Trump's Beatitudes," HuffPost Religion has assembled this list of sayings of Jesus and of Trump that show just how deep the divide between these two men is ― and how far Trump's Christian supporters have departed from the gospel.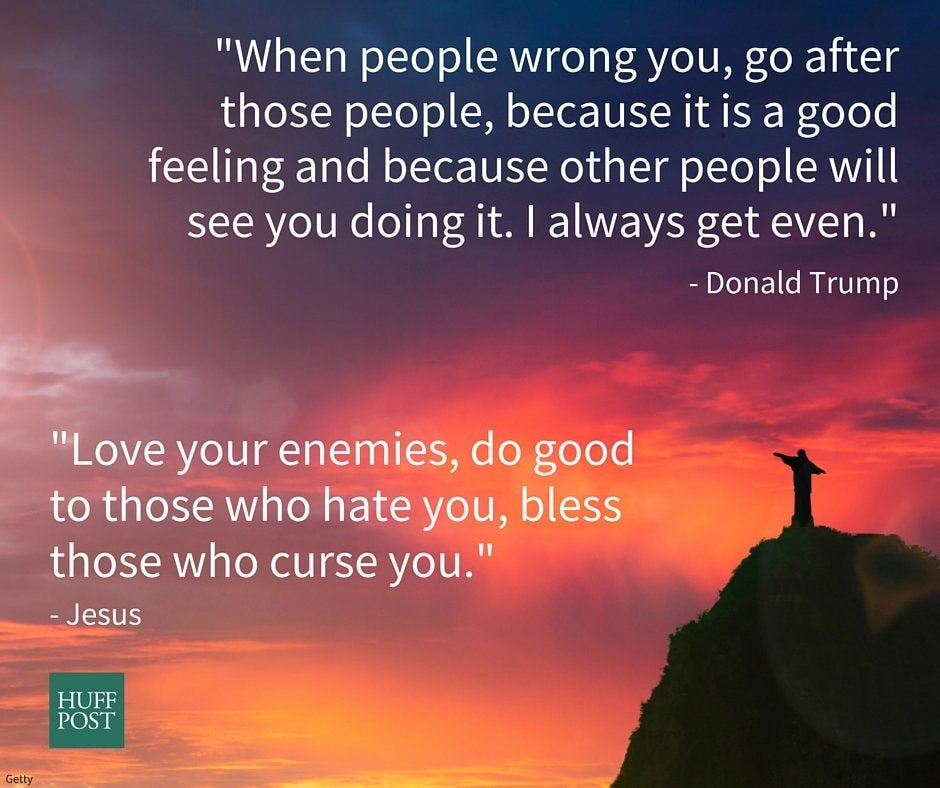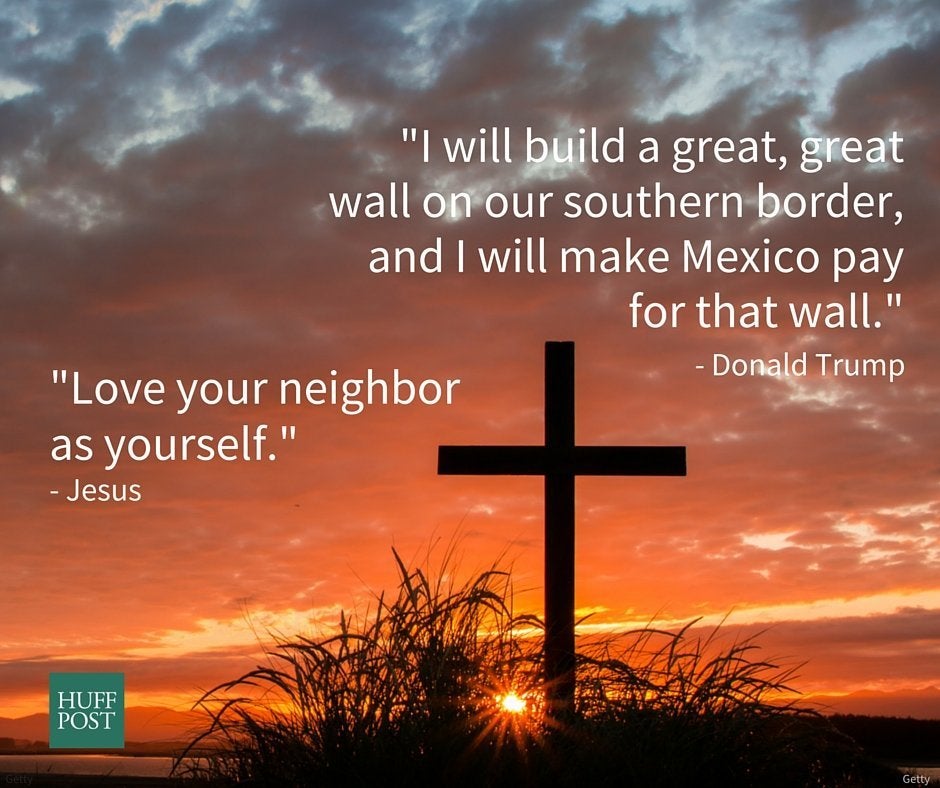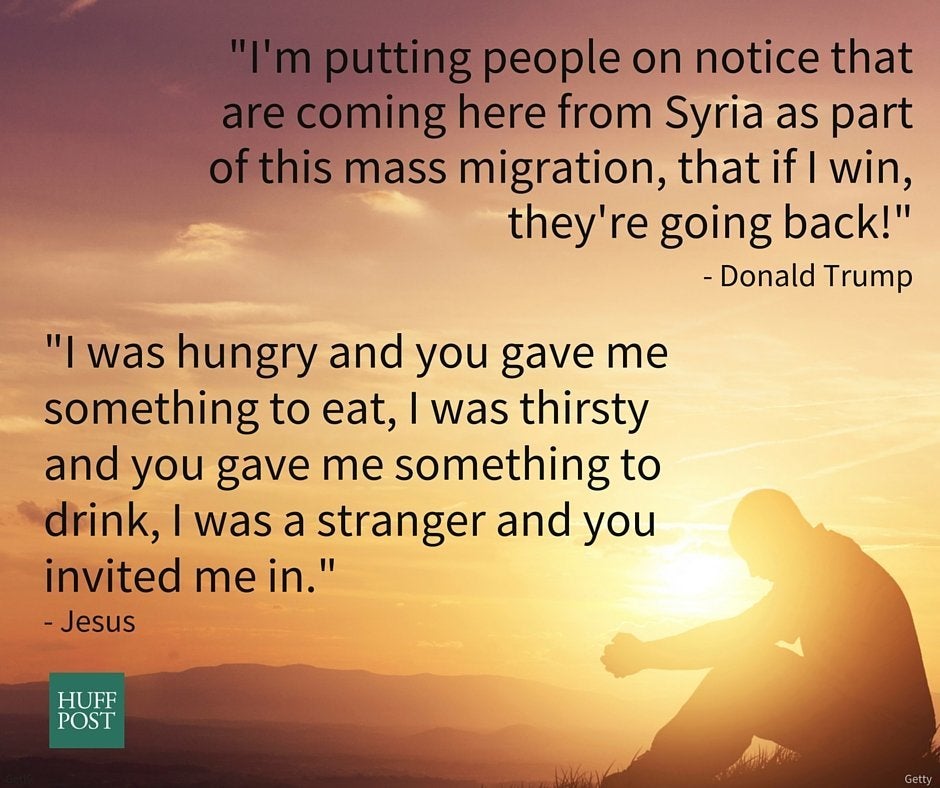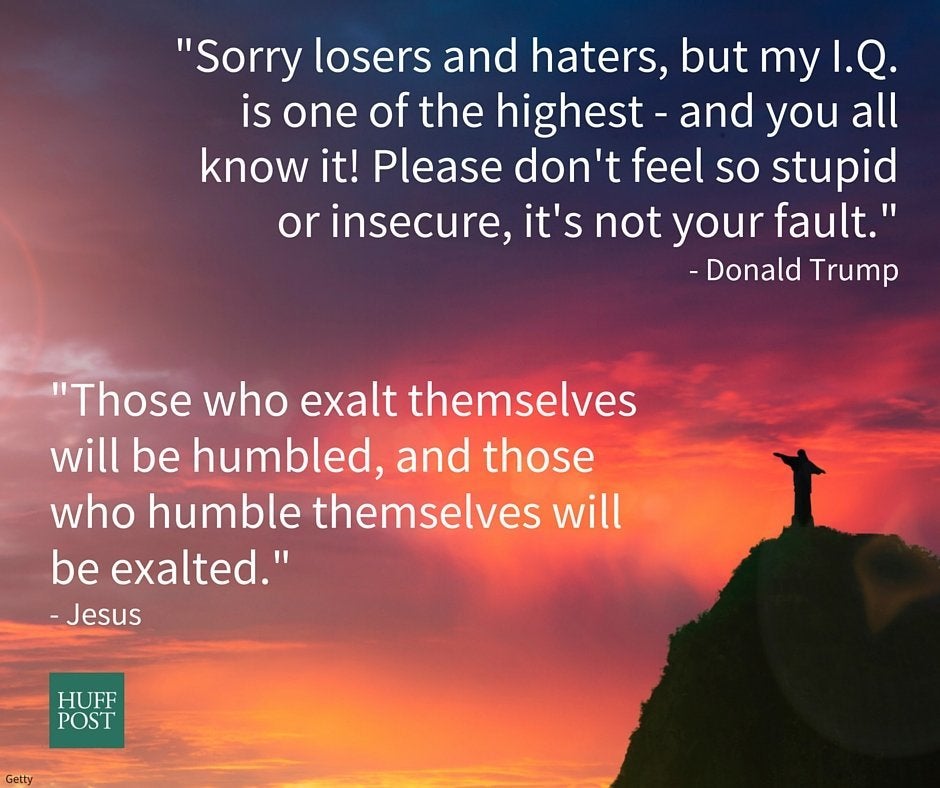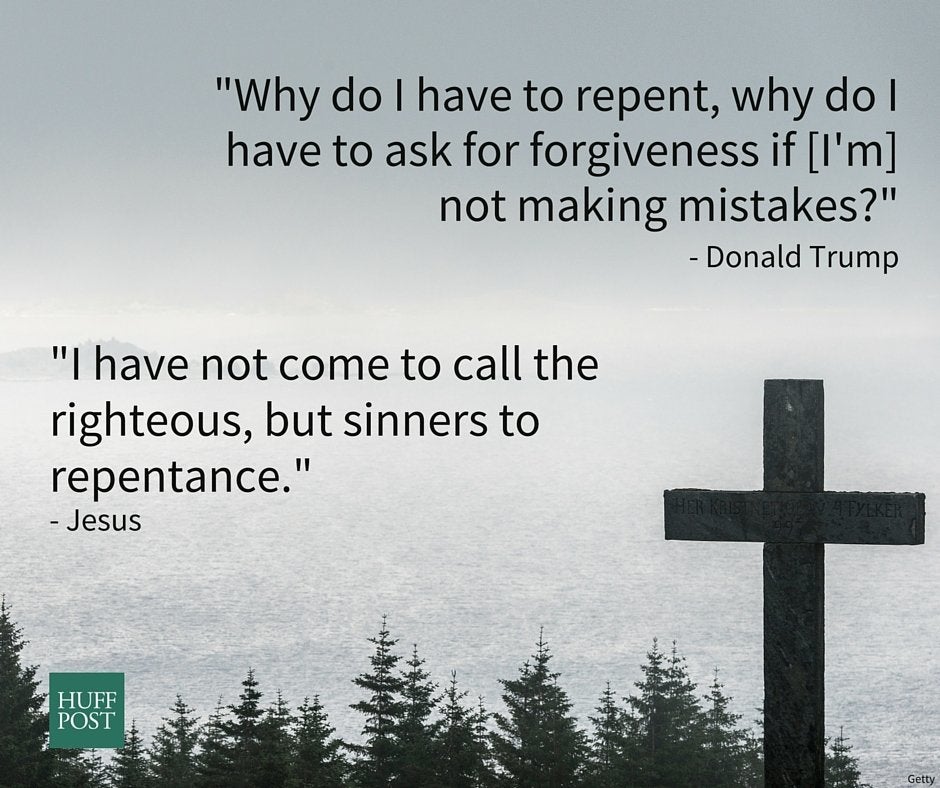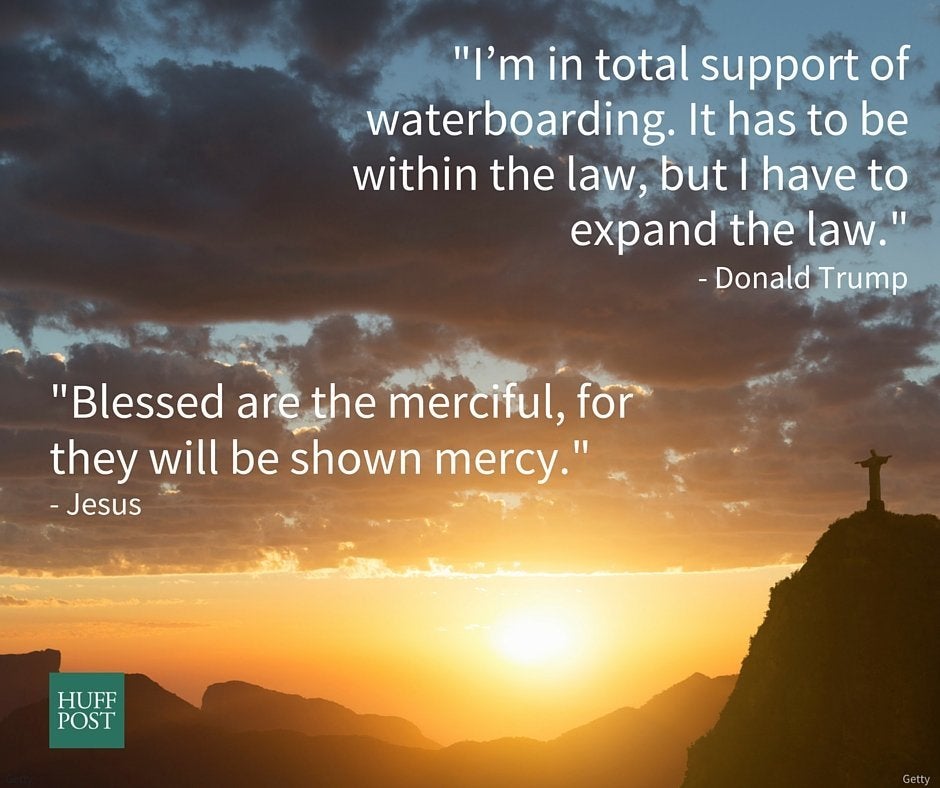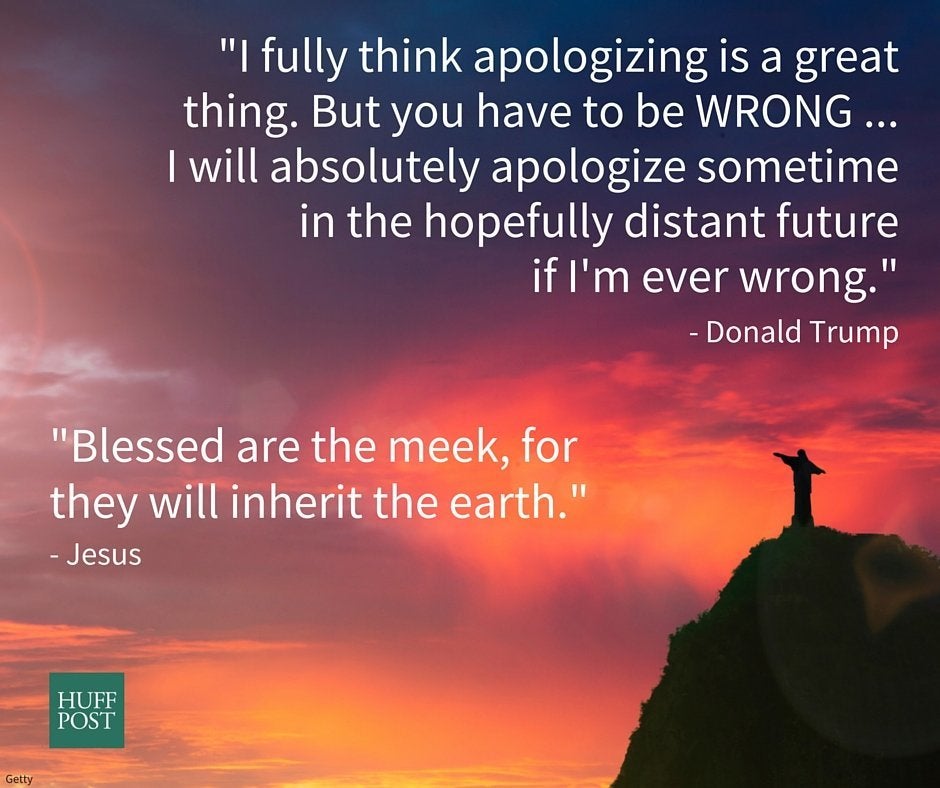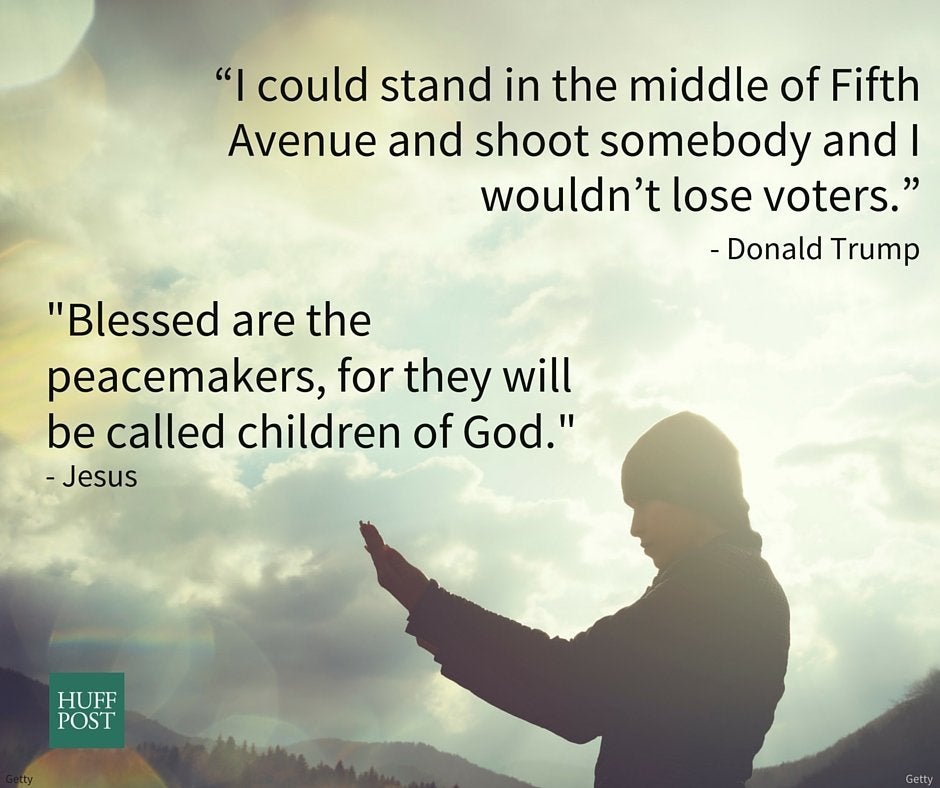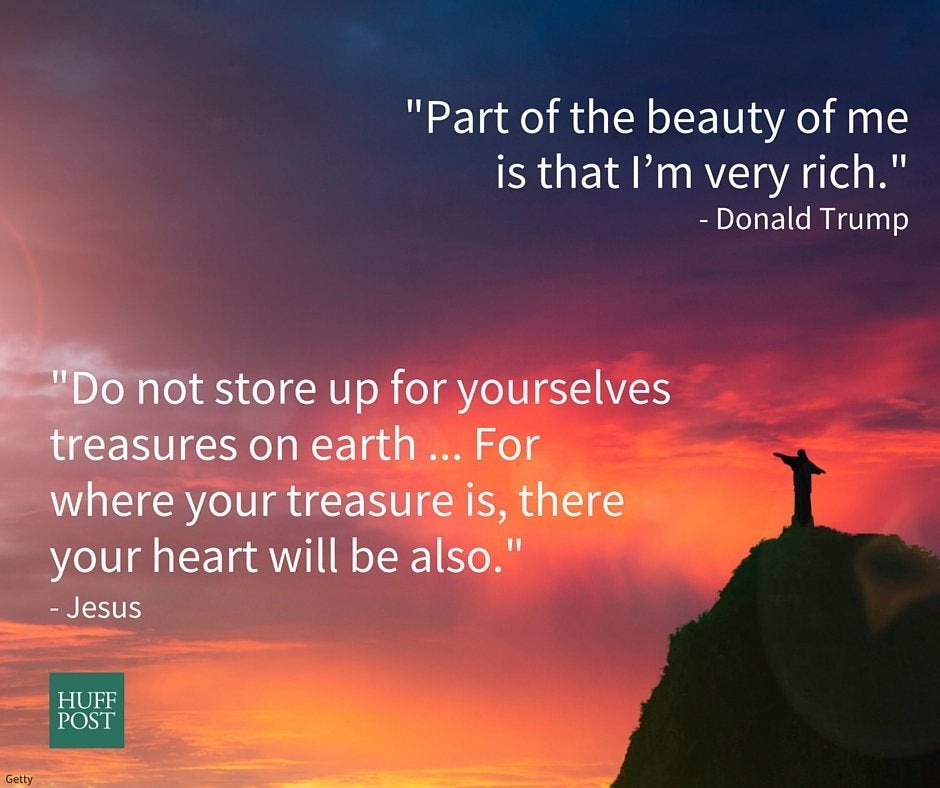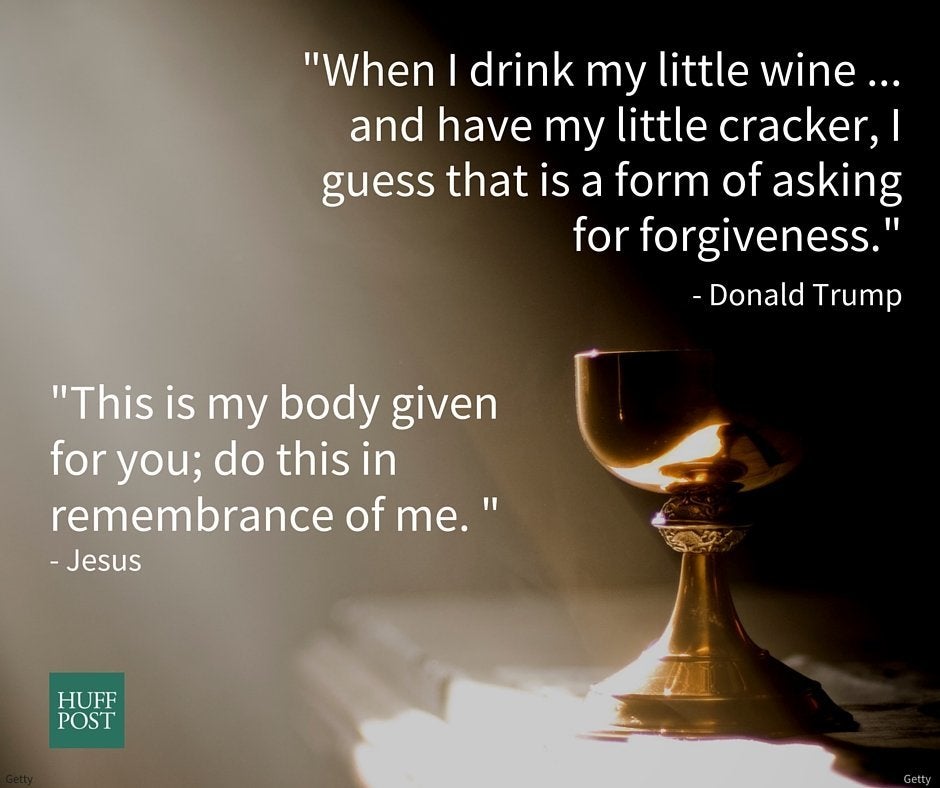 Before You Go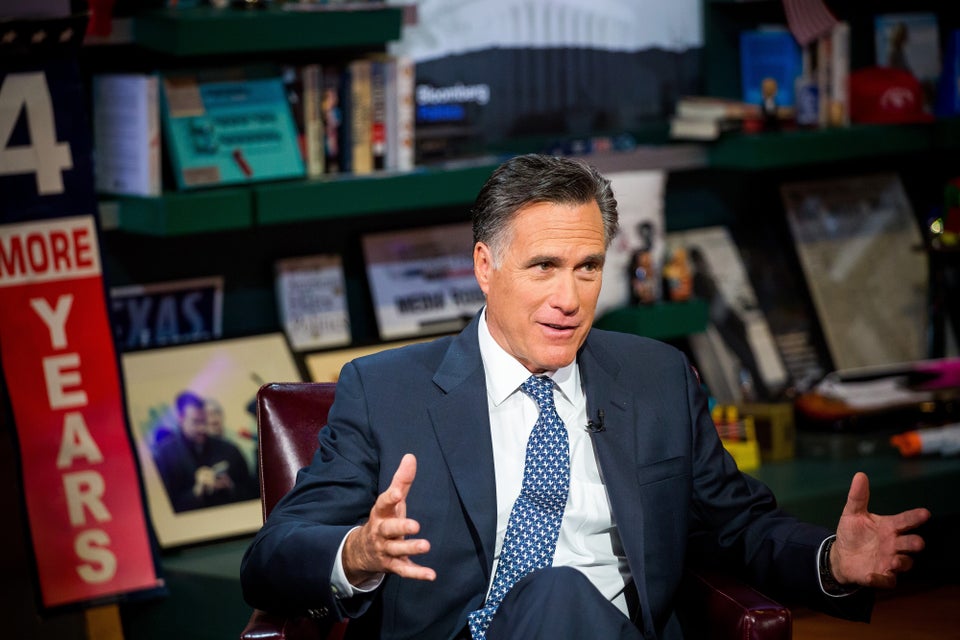 Republicans Who Have Refused To Back Donald Trump
Popular in the Community