Instead, he attacked the reporter who posed the question.
"Is that presidential?" Peter Alexander of NBC News asked, referring to various four-letter words used by Trump. "Are you embarrassed by it?"
"I was a little concerned with that ad until I saw it," Trump said. "I think it's better than any ad I've ever taken from myself. I do."
"A lot of parents are trying to figure out how to explain some of the language they're hearing on the campaign trail," Alexander said.
"Oh, you're so politically correct, you're so beautiful. Oh, look at you. Awwww. Awwww. He's so... Oh, I know, you've never heard a little bad, a little off language. I know, you're so perfect. Aren't you perfect? Aren't you just a perfect young man? Give me a break."
"I'm hardly perfect, but I'm just asking the question," Alexander replied.
"You know what? It's stuff like that that people in this country are tired of," Trump shot back, to cheers from his supporters.
Alexander later cracked a joke about it on Twitter:
While Trump defended his use of blue language on Thursday, he has promised to stop in the past.
"I won't use foul language," he said at a Louisiana rally last month. "I'm just not going to do it. I'll never do it again, actually, and I'll never even copy what somebody asks me to say."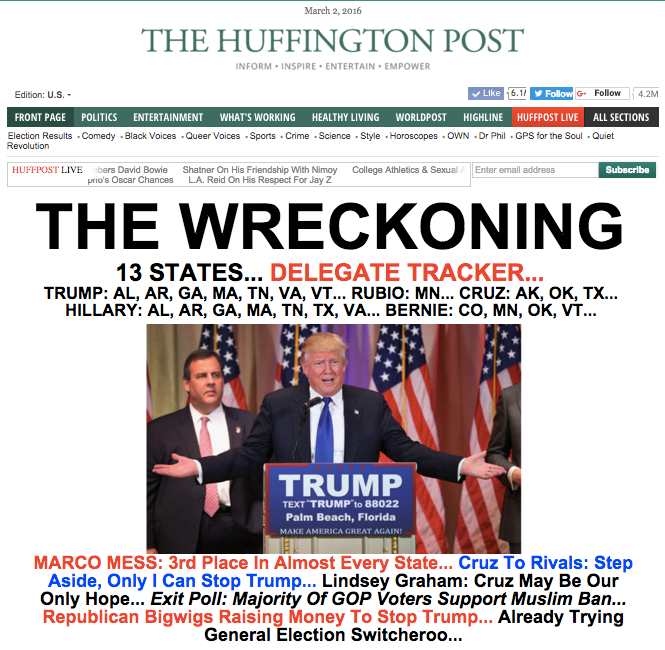 Trump On HuffPost Front Pages
Popular in the Community