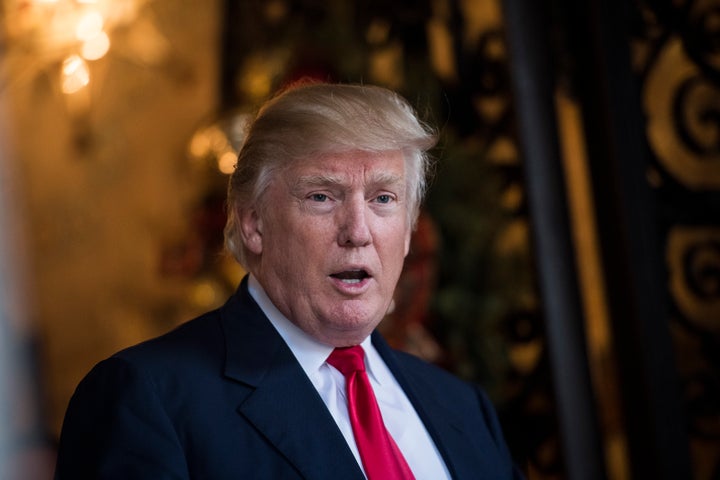 The Washington Post says Donald Trump's campaign threatened to sue the paper if it reported that the candidate had improper connections with a super PAC that is raising money for him.
Corey Lewandowski, Trump's campaign manager, reportedly said the campaign would file a lawsuit if the paper reported that Trump had sanctioned the Make America Great Again super PAC to raise money from wealthy donors. The Post reported the threat in a story, published on Sunday, about the super PAC's possible links with Trump.
"I want to be crystal clear," Lewandowski told the Post. "There is no sanctioned super PAC."
Trump communications director Hope Hicks did not immediately return a request to confirm Lewandowski's exchange with the Post.
Super PACs may raise unlimited funds to advocate for or against candidates, but are legally banned from donating money directly to them or coordinating with campaigns on how to spend that money.
While the Post's story did not explicitly allege that Trump is working with the Make America Great Again super PAC, it pointed out several incidents that link him with the group. Trump appeared at two or more of the super PAC's events over the summer, the article said. Additionally, two sources told the Post that Mike Ciletti, a consultant for the super PAC, repeatedly visited Trump's campaign headquarters in May and June.
The allegations could be a blow to Trump's anti-establishment platform. The New York Times found in August that Trump supporters in Michigan and New Hampshire believe his personal wealth has "set him apart from career politicians and freed him of the demands of donors." Trump has spent much of his campaign knocking his opponents for their close ties to super PACs. 
Calling all HuffPost superfans!
Sign up for membership to become a founding member and help shape HuffPost's next chapter