The Republican nominee is "uniquely unqualified" to be president, the board wrote, citing his temperament and lack of experience.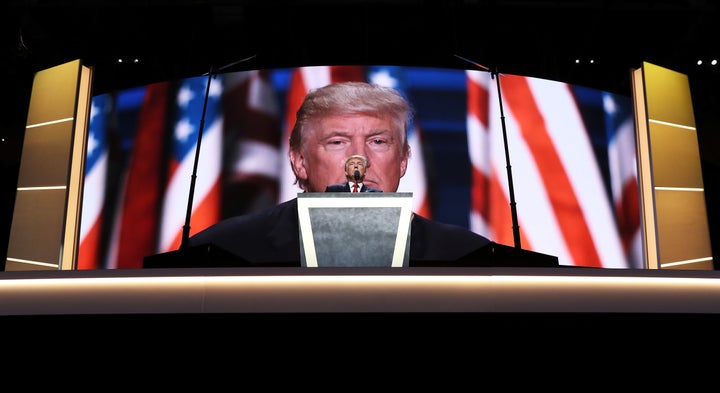 "Mr. Trump's politics of denigration and division could strain the bonds that have held a diverse nation together," the board said. "His contempt for constitutional norms might reveal the nation's two-century-old experiment in checks and balances to be more fragile than we knew."
The board struggles to pick which aspect of Trump poses the biggest threat ― as any single characteristic could have devastating consequences. 
"The Republican Party has moved the lunatic fringe onto center stage," the board wrote.
The last time a major party nominated someone without electoral experience for president was in 1953, with Dwight D. Eisenhower. Trump doesn't come close to Eisenhower, the board wrote, and his views don't improve on his lack of experience.
"To the extent he has views, they are wrong in their diagnosis of America's problems and dangerous in their proposed solutions," they wrote.
The Post also slammed Trump's ongoing refusal to release his tax returns, his disinterest in reading books or anything that doesn't concern himself; his propensity for lying and his flip-flopping on major policy issues like gun control and abortion access. 
The paper stepped outside conventional boundaries in publishing its non-endorsement so far out from Election Day. The Post, like many newspapers, typically endorses a presidential candidate in October. But it hasn't taken that long for its board to rule Trump out.
"[W]e cannot salute the Republican nominee or pretend that we might endorse him this fall," they wrote. "A Trump presidency would be dangerous for the nation and the world."
The Post's criticism of Trump goes back to March, when he sat for an interview with the entire editorial board. The paper later summed up the experience as "baffling," starting with Trump's dodge of a question over whether he'd consider a nuclear strike against the so-called Islamic State terrorist group that pivoted into Trump telling the room of journalists how attractive they were. 
The Post stood by its criticisms of rival Hillary Clinton, the presumptive Democratic nominee, but said Trump's deficiencies stand alone.
"Mr. Trump is a unique and present danger."
Calling all HuffPost superfans!
Sign up for membership to become a founding member and help shape HuffPost's next chapter
BEFORE YOU GO
PHOTO GALLERY
#1776Trump Would Make The Founding Fathers Proud To Be Dead