Trump made the comments in an interview with ABC News that's scheduled to be broadcast later Wednesday, saying "absolutely" he believes torture works and would help because "we're not playing on an even field."
"When ISIS is doing things that no one has ever heard of, since medieval times, would I feel strongly about waterboarding?" Trump said. "As far as I'm concerned, we have to fight fire with fire."
"But do I feel it works?" He asked, then answered his own question: "Absolutely, I feel it works."
The president indicated his ultimate decision would be determined by his Cabinet, primarily CIA Director Mike Pompeo and Defense Secretary James Mattis.
Both Pompeo and Mattis have denounced the practice in previous statements. During his confirmation hearing, Pompeo said he couldn't "imagine" Trump would ask him to restart the enhanced interrogation program.
Trump's proposal also met rebuke from Sen. John McCain (R-Ariz.), one of the few politicians to know what it's like to actually be tortured. McCain was captured during the Vietnam War and was imprisoned and tortured for five years.
"The president can sign whatever executive orders he likes," McCain said in a statement Thursday, "but the law is the law. We are not bringing back torture in the USA."
How will Trump's first 100 days impact you? Sign up for our weekly newsletter and get breaking updates on Trump's presidency by messaging us here.
Sign up for the HuffPost Must Reads newsletter. Each Sunday, we will bring you the best original reporting, longform writing and breaking news from The Huffington Post and around the web, plus behind-the-scenes looks at how it's all made. Click here to sign up!
Before You Go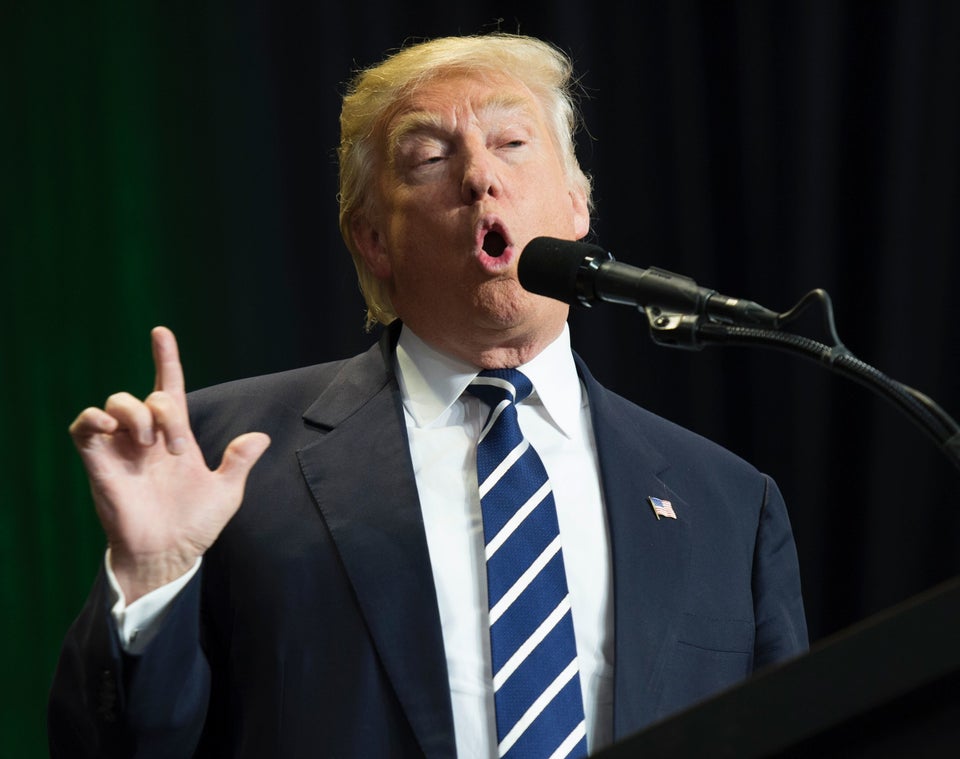 Trump Hand Gestures
Popular in the Community