A topless feminist protester groped a waxwork of Donald Trump during its official unveiling in Madrid, Spain, on Tuesday morning.
The unidentified woman, who had "grab back" and "grab patriarchy by the balls" scrawled in English across her bare chest and back, reportedly broke through a security cordon to grab the crotch area of the life-sized statue of the U.S. president-elect.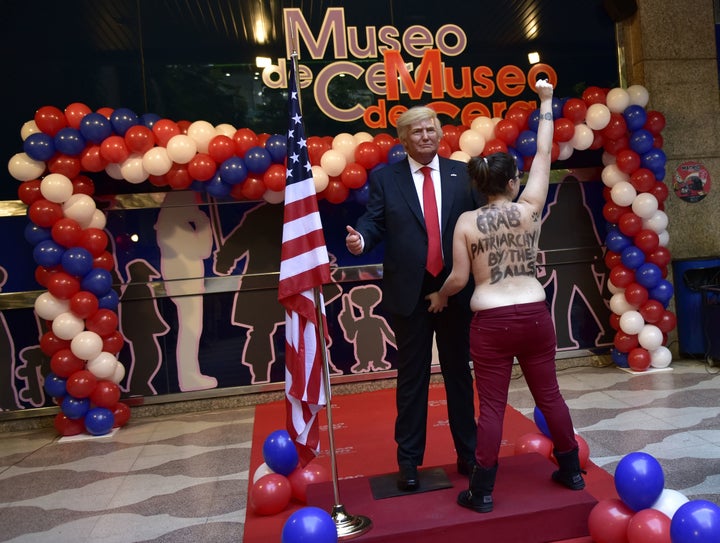 Video footage posted online shows her repeatedly yelling out "grab patriarchy by the balls" in both English and Spanish, while trying to evade detention by an official at the Madrid Wax Museum.
Soon after, the woman was escorted away and removed from the building, according to Spanish media reports. It's unclear whether she will face police action. The Huffington Post has reached out for more information.
While footage of the incident went viral, the museum's press chief described the woman's protest as "unpleasant."
The museum is now beefing up its general security, a spokesman told the Europa Press news agency. "Not just for Trump," he said, but because "nowadays things occur that didn't used to occur."
Popular in the Community