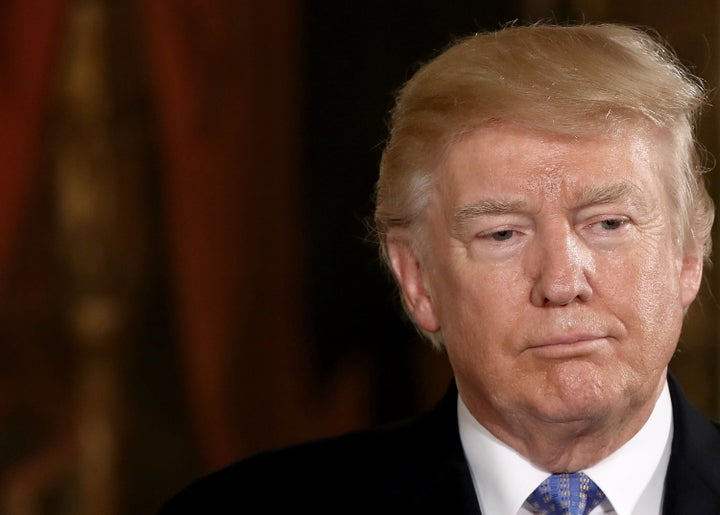 WASHINGTON ― In the wee hours of Friday, while most Americans were sleeping, Donald Trump suffered the biggest political defeat of his presidency.
Senate Republicans failed to repeal Obamacare ― again ― and this time, at least for now, they appear ready to throw in the towel. Senate Majority Leader Mitch McConnell (R-Ky.) looked stunned as the vote went down, and set up a vote for a judicial nominee next week before gaveling out. House Speaker Paul Ryan (R-Wis.) issued a statement saying he's moving onto what he's wanted to do all along, tax reform.
It leaves Trump in his weakest position yet. Six months into the job, he has failed to unify his party to pass their No. 1-priority issue, at a time when the GOP controls all of government. He's proven to be a terrible dealmaker. He's demonstrated that his grand promises to his base about repealing President Barack Obama's signature law were empty, and that he's more interested in showmanship than substance.
The photo below from a May ceremony in the Rose Garden, when Trump took a premature victory lap with House Republicans after they passed their (now dead) bill to repeal the Affordable Care Act, is already starting to feel like his very own "Mission Accomplished" moment.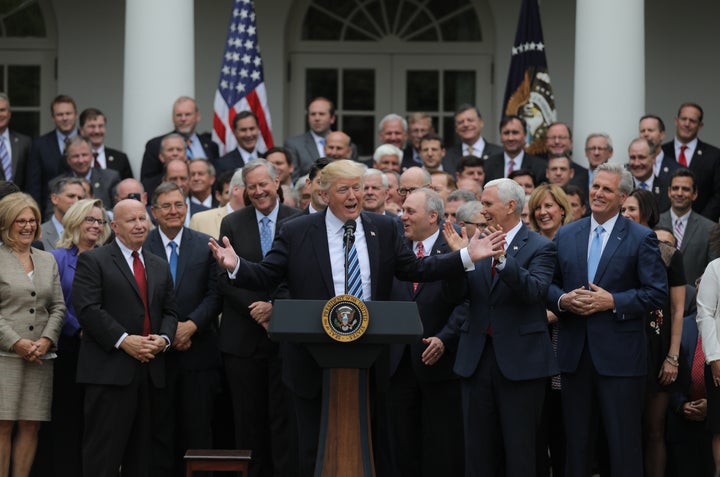 As lawmakers prepare to head home for the month of August, the president still doesn't have a single major legislative accomplishment under his belt. His popularity is stuck at historic lows. And while it may seem far away, the 2018 elections are on lawmakers' minds and will increasingly drive how they vote, regardless of what Trump wants.
Some conservative pundits are already saying Trump's presidency is cooked.
"This president cannot change," Rick Tyler, former communications director to Sen. Ted Cruz (R-Texas), said Friday on NBC's "Morning Joe." "And if you cannot change and you cannot become presidential, and you cannot convince the majority of the American people to enact some legislative agenda that he wants passed, his presidency legislatively is effectively over."
Part of Trump's problem is that he keeps burning bridges with the very people who are supposed to be his allies in policy-making: Republicans on Capitol Hill, who he's routinely thrown under buses and blamed for any failures.
On Friday, in a series of tweets, he criticized Senate Republicans who voted against repealing Obamacare and ranted about the need to change the chamber's rules, which he still doesn't understand. He seems to think Obamacare repeal could have passed if the Senate only required 51 votes for its passage instead of 60. It couldn't even get 50 votes.
But if there's one thing Trump claims to love, it's winning. And he's got a penchant for being able to cast anything as a win with the right framing. He could still eke out a win on health care if he put those skills to work, but it would mean redefining success and working with Democrats and the Republicans he's clashed with.
Sen. John McCain (R-Ariz.), one of Trump's biggest critics and one of the GOPers who voted against the Senate's repeal bill, said in a Friday statement that it's time for everyone to "start fresh" and work on a bipartisan solution to fix Obamacare instead of repealing it.
"It is now time to return to regular order with input from all of our members – Republicans and Democrats – and bring a bill to the floor of the Senate for amendment and debate," McCain said "I encourage my colleagues on both sides of the aisle to trust each other, stop the political gamesmanship, and put the health care needs of the American people first. We can do this."
A White House spokeswoman did not respond to a request for comment.
Support HuffPost
The Stakes Have Never Been Higher
Before You Go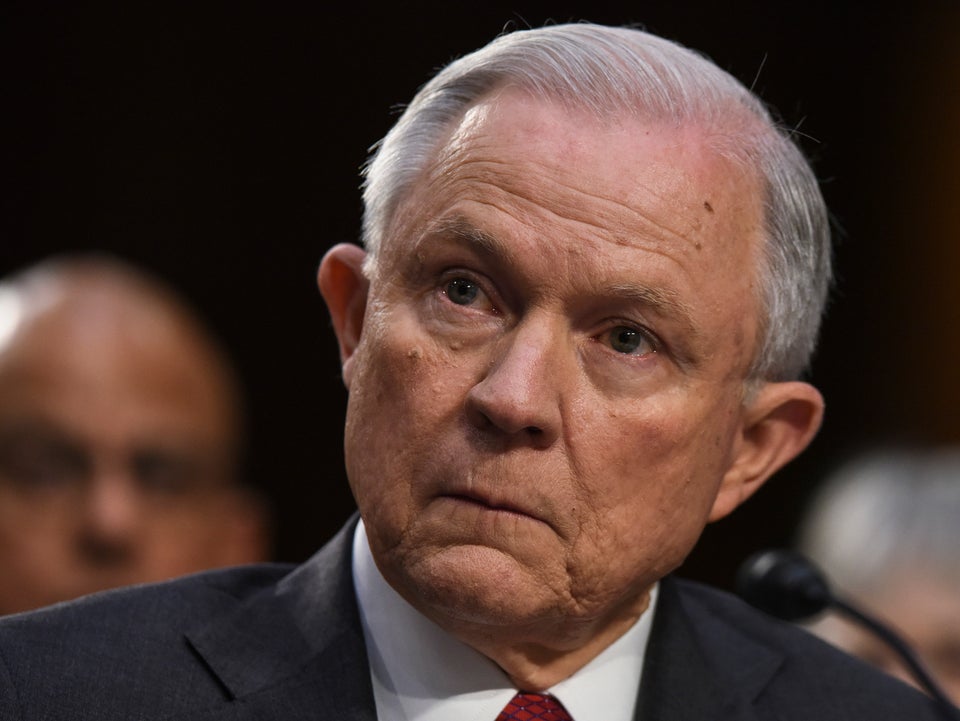 All The People Trump Attacks In His New York Times Interview
Popular in the Community