President Donald Trump complained on Sunday that the media failed to mention the "big crowds" of supporters who lined his motorcade route in West Palm Beach as he returned to Washington.
However, local reporters at the scene said many of the "enthusiastic supporters" were actually protesting the Dakota Access Pipeline and other issues. President Trump signed an executive order last month expediting the controversial pipeline.
"Sorry Mr. President, but not true!" wrote Jimmie Johnson Jr, a reporter from local ABC station WPBF.
Palm Beach Post reporters also tweeted images from the scene:
One protester carried an upside-down flag, while someone behind him carried a picture of a flag with the legend "PRO-AMERICAN, ANTI-TRUMP" and "Donald Show Us Your Taxes:"
"We are the majority! #RESIST," wrote one protester.
An Agence-France Presse photographer also located a group of supporters along the route: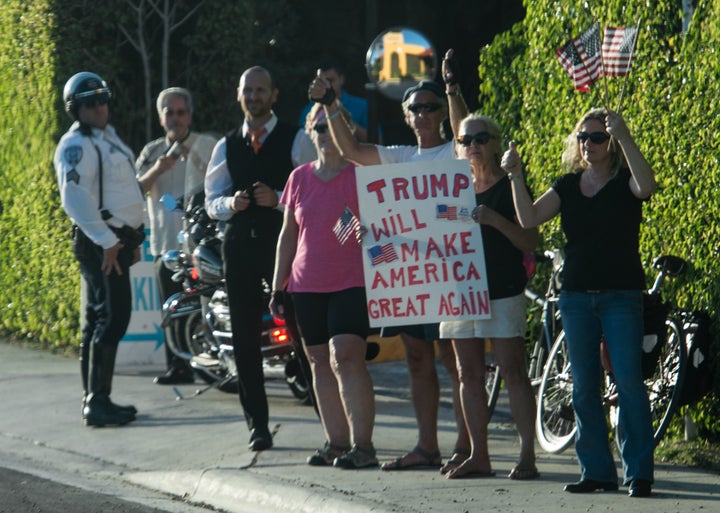 Before You Go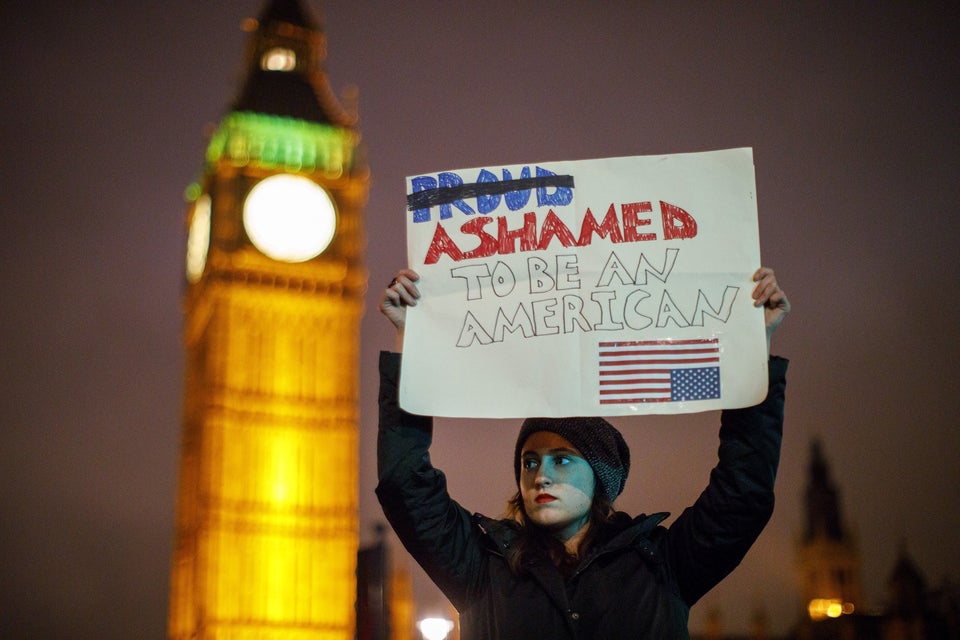 The World Protests President Trump
Popular in the Community