Presumptive Republican presidential nominee Donald Trump, refueled of bravado after his decisive win in Tuesday's Indiana primary, told a crowd in West Virginia Thursday to not bother voting in their own primary next week.
"I actually wish the primaries were not over. It's no fun this way," Trump told a crowd of 13,000 at Charleston Civic Center in his first appearance as the last Republican candidate in the race. "You don't have to vote anymore, save your vote for the general election. Forget this one, the primary's done."
With hundreds of miners seated behind him, Trump donned a hard hat and mimicked shoveling as he attacked Democratic front-runner Hillary Clinton as a foe of coal mining, a vital industry in the state.
"The courage of the miners and the way the miners love what they do, they love what they do," Trump told the cheering crowd.
With no more "lyin' Ted" in the race, Trump raised his attacks on Clinton to a new and striking level, alluding to former President Bill Clinton's infidelity.
"She was a part of almost everything ― almost ― I say, not everything," Trump said of the former first lady, drawing jeers from the crowd.
"I didn't think the people of West Virginia thought like that, that's terrible, you should be ashamed of yourselves," Trump joked.
Clinton said in March, "We're going to put a lot of coal miners and coal companies out of business." She apologized for the remark on Monday, calling it a "misstatement."
Trump offered himself as a friend of coal. He compared stalled federal rules curbing emissions from coal-fired power plants to regulations that he said have weakened his hair spray.
"It used to be real good," he said. "Today, you put the hair spray on, it's good for 12 minutes."
He promised to help revitalize the battered coal industry.
"We're going to put the miners back to work," Trump said. "You're going to be working your asses off."
As HuffPost's Kate Sheppard has noted, the coal industry just isn't profitable anymore, mainly because of competition from cheaper natural gas and renewable energy sources. Environmental regulations are low on the list of the industry's woes.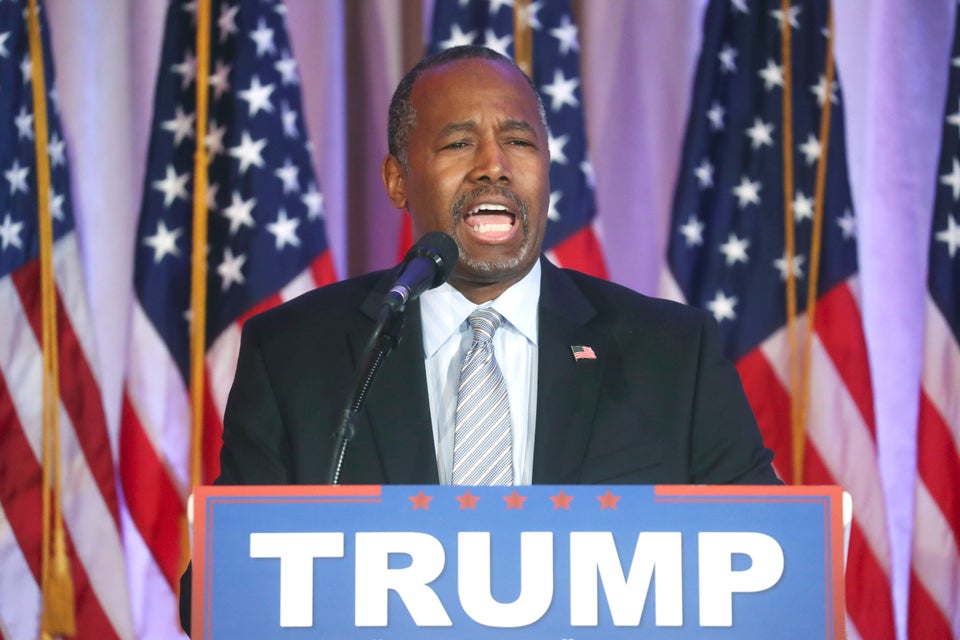 Potential Trump VP Picks
Popular in the Community