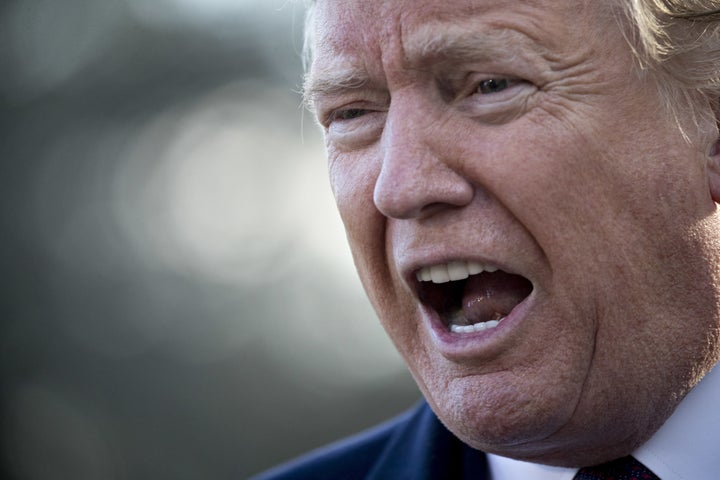 "So-called comedian Michelle Wolf bombed so badly last year at the White House Correspondents' Dinner that this year, for the first time in decades, they will have an author instead of a comedian," Trump tweeted Tuesday night, teasing that he may go as a result. 
"Good first step in comeback of a dying evening and tradition," he added.
Wolf was the featured speaker at the previous White House Correspondents' Association Dinner in April. During her set, she targeted top Trump administration officials, including White House adviser Kellyanne Conway and press secretary Sarah Huckabee Sanders, who were at the dinner.
Wolf hit back at Trump nearly an hour and a half later, tweeting to the president, "I bet you'd be on my side if I had killed a journalist."
She also mocked Melania Trump's anti-bullying campaign by including the first lady's campaign slogan, "#BeBest."
The association announced Monday that author Ron Chernow, who wrote a bestselling biography of Alexander Hamilton, will be the featured speaker during the White House Correspondents' Association Dinner on April 27.
Wolf, whose performance at last year's dinner created some controversy, called the association "cowards" over its decision.
"The media is complicit. And I couldn't be prouder," she tweeted.
After Wolf's performance at the 2018 dinner, Trump called Wolf "filthy" and deemed the dinner "an embarrassment to everyone associated with it."
Margaret Talev, president of the White House Correspondents' Association, also distanced the organization from Wolf in a statement to members that claimed her performance was not "unifying" and "not in the spirit" of the group's mission.
In response, a number of journalists and comedians defended Wolf, arguing that the comedian roasted political figures from both sides.
"I wouldn't change a single word that I said. I'm very happy with what I said, and I'm glad I stuck to my guns," Wolf told NPR's Terry Gross in late April.
This article has been updated with comment from Wolf.
Calling all HuffPost superfans!
Sign up for membership to become a founding member and help shape HuffPost's next chapter