NEW YORK ― Donald Trump's team is considering moving press conferences out of the White House briefing room, where they've been held for decades, in a potential change that has alarmed journalists just days before the start of the new administration.
"No briefings shouldn't move out of the White House," April Ryan, a veteran White House reporter for American Urban Radio Networks, tweeted Sunday. "If it happens, what makes us different from Russia & China when it comes to the press."
Esquire reported Saturday night that the incoming administration "may evict" reporters from the White House, with one unnamed senior official calling the press "the opposition party." The nearby White House Conference Center or Old Executive Office Building are said to be under consideration as new locations for briefings.
On Sunday, key members of the Trump team acknowledged having discussed moving press briefings, though claimed doing so would be for logistical reasons and to accommodate more reporters. In TV interviews, they suggested reporters would still be able to work from offices currently on White House grounds, though stopped short of definitively saying that long-running practice would continue.
For more than a century, reporters have worked inside the White House. They have been centrally located in the press briefing room since 1970. There are 49 assigned seats in the briefing room, with potentially dozens of other reporters able to stand alongside and ask questions.
Vice president-elect Mike Pence said on CBS's "Face the Nation" that the incoming administration wants to "make sure that we accommodate the broadest number of people who are interested and media from around the country and around the world."
On NBC's "Meet the Press" Reince Priebus, the incoming White House chief of staff, said a move could result in "more access" because three to four times as many reporters could attend a briefing at the Old Executive Office Building.
But Priebus said it "hasn't been determined" whether reporters would still be able to work in the White House. Following the broadcast, "Meet the Press" host Chuck Todd tweeted that "moving press out of people's house" would send a symbolic message to authoritarian regimes around the world.
Sean Spicer, the incoming White House press secretary, said Sunday on Fox News' "MediaBuzz" that allowing more reporters to attend briefings would lead to "greater accessibility."
Pence, Priebus and Spicer all separately mentioned that the White House complex is 18 acres, suggesting that a move to the Old Executive Office Building, for instance, would still be considered within the White House.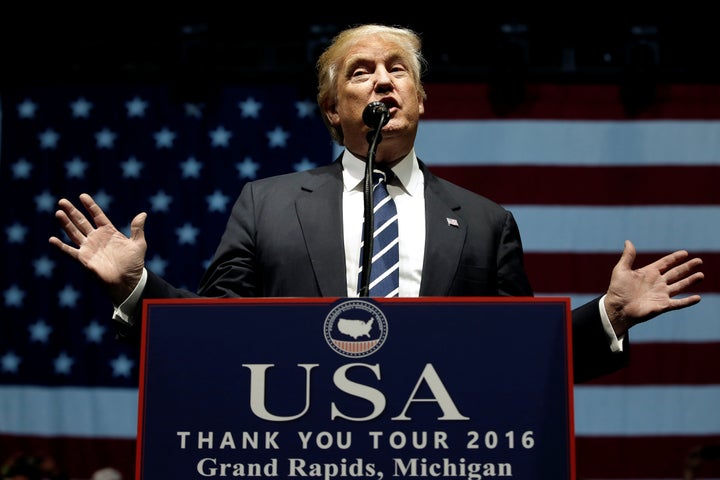 Spicer has been promising for weeks that "business as usual is over" for White House reporters, though the transition team has kept reporters guessing about what changes may actually take place.
The incoming press secretary has discussed no longer televising daily briefings, a practice that began in the 1990s, or even holding the briefings in a different way. He's also talked about switching up the briefing room seating arrangement, a process overseen for decades by the White House Correspondents' Association.
WHCA President Jeff Mason said in a statement Sunday afternoon that he is meeting with Spicer "to try to get more clarity on exactly what they are suggesting."
The briefing room is open now to all reporters who request access. We support that and always will. The WHCA will fight to keep the briefing room and West Wing access to senior administration officials open. We object strenuously to any move that would shield the president and his advisers from the scrutiny of an on-site White House press corps.
Removing reporters from the White House would mark a symbolic shift in the relationship between American presidents and the press and further escalate Trump's fight with a news media he's consistently vilified and tried to delegitimize.
Trump's unprecedented attacks on the press during the campaign raised fears he could do the same if elected, given that the relationship between the White House and reporters is largely based on precedent rather than law.
A day before the 2016 election, The Huffington Post reported that "there's nothing stopping Trump from deciding not to hold a daily press briefing or kicking media outlets off the White House grounds."
Though the most aggressive investigative journalism takes place outside the briefing room, reporters rely daily on being in close proximity to White House officials to ask questions on the public's behalf.
Ed Henry, Fox News' chief national correspondent and a former WHCA president, recalled Sunday how reporters were moved to the White House Conference Center for about a year during George W. Bush's presidency.
"I don't want to say a disaster, but it was very difficult because you had much less access to White House press secretary at that time, Tony Snow, and the president, because you were no longer on the White House grounds," Henry said on air. "You were across the street."
This post has been updated with a statement from the White House Correspondents' Association.
Related
Before You Go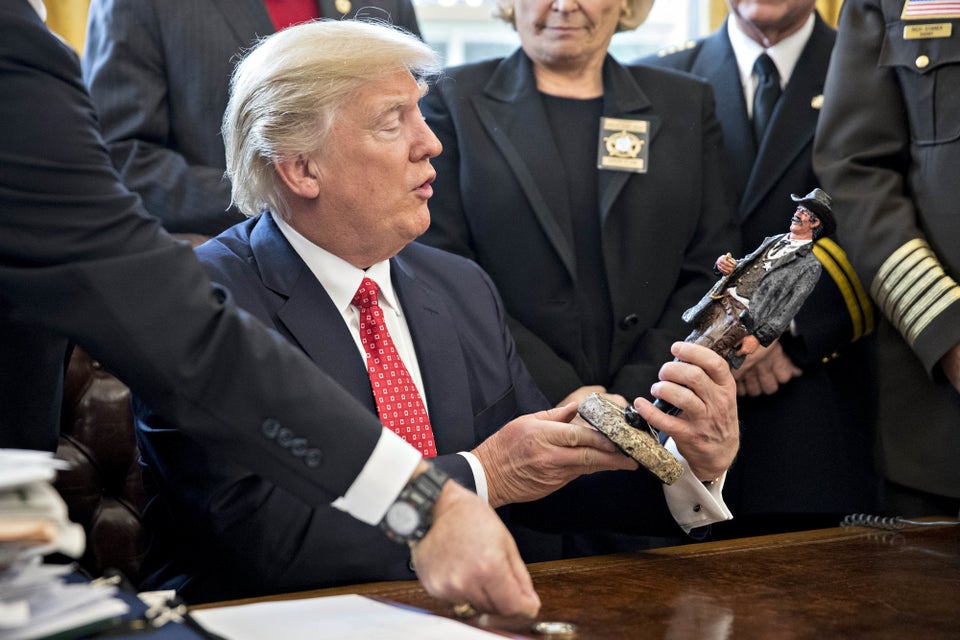 Donald Trump
Popular in the Community