The heads of Congress' black, Hispanic, Asian and progressive caucuses sent a letter to the White House on Monday demanding the dismissal of top aides Steve Bannon, Stephen Miller and Sebastian Gorka, saying their presence in the White House has emboldened white supremacists.
The letter came after a white supremacy rally in Charlottesville, Virginia, turned violent, leaving one person dead and others injured when a man drove a car into a crowd of counterprotesters. Trump has faced criticism for his delay in condemning white supremacist groups following the violence, first blaming "many sides" before denouncing the hate groups on Monday.
The letter accuses the three advisers of encouraging white supremacist groups and says they should be removed because "Americans deserve to know that white nationalists, white supremacists, and neo-Nazis are not in a position to influence U.S. policy."
"In this time of tumult in our country, Americans deserve a leader that will bring us all together and denounce those who seek to tear us apart. In that vein, we strongly urge you to move expeditiously to remove Steve Bannon, Sebastian Gorka and Stephen Miller from the White House. The ideology and political agenda of these men have no place in the highest office in the land," the letter says.
The letter is signed by Democratic Reps. Barbara Lee (Calif.), Judy Chu (Calif.), Cedric Richmond (La.), Michelle Lujan Grisham (N.M.), Mark Pocan (Wis.), Raúl Grijalva (Ariz.) and David Cicilline (R.I.). Christopher Huntley, a Lee spokesman, said Lee led the effort on the letter and wanted to united lawmakers across a diverse range of backgrounds to speak to the White House after the Charlottesville violence.
Read the full letter below:
This article has been updated with the signed letter and list of lawmakers who sent it.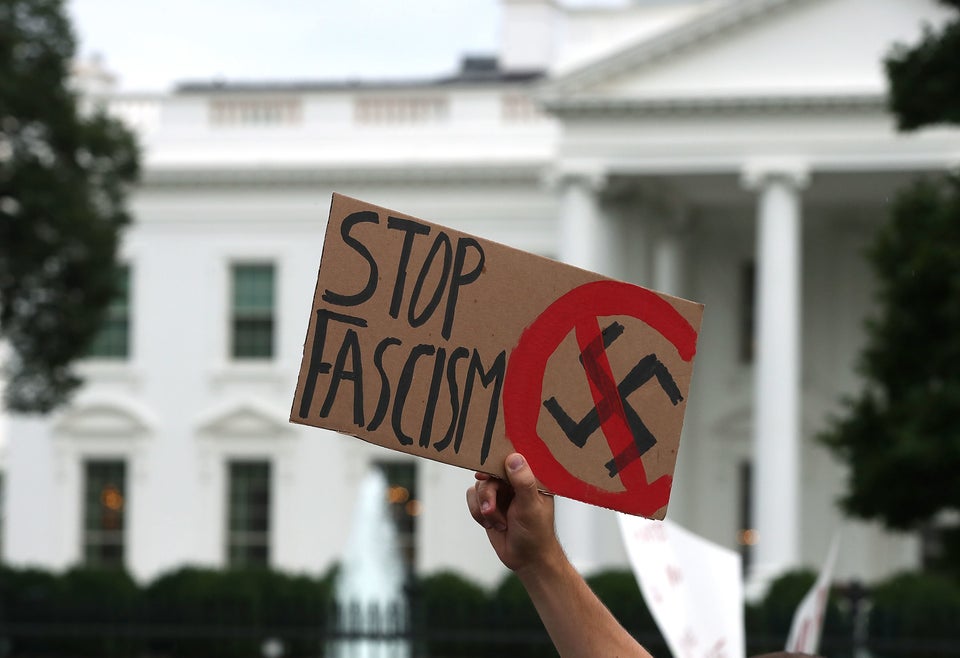 Anti-Hate Protests Against Trump