A trove of deleted tweets written by senior Energy Department official William C. Bradford surfaced this week ― and it's not pretty.
His tweets, written last year, attacked high-profile figures on the basis of their ethnic and religious heritage and defended the wartime incarceration of Japanese-Americans, among other things.
In a December 2016 tweet, Bradford referred to former President Barack Obama as a "Kenyan creampuff." In another tweet, he dubiously claimed Obama might refuse to leave The White House at the end of his presidential term and suggested a "military coup" could be necessary to remove him.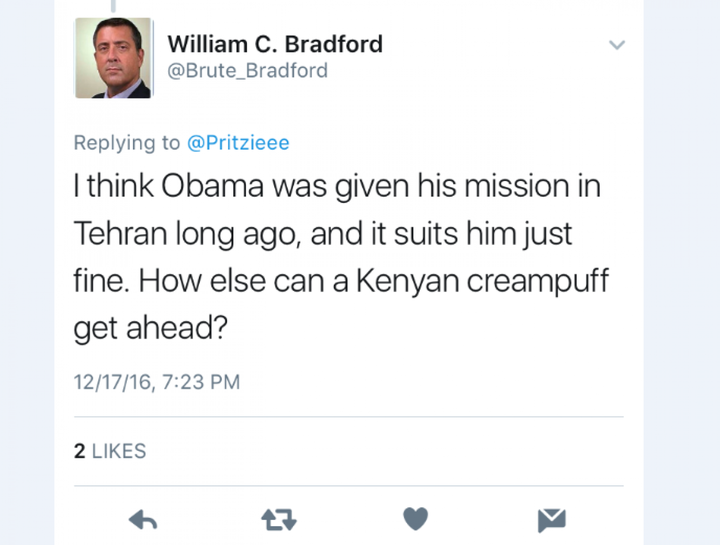 In February 2016, responding to an article that claimed Facebook co-founder Mark Zuckerberg had urged Iowans not to vote for Trump, Bradford called the tech leader an "arrogant self-hating Jew."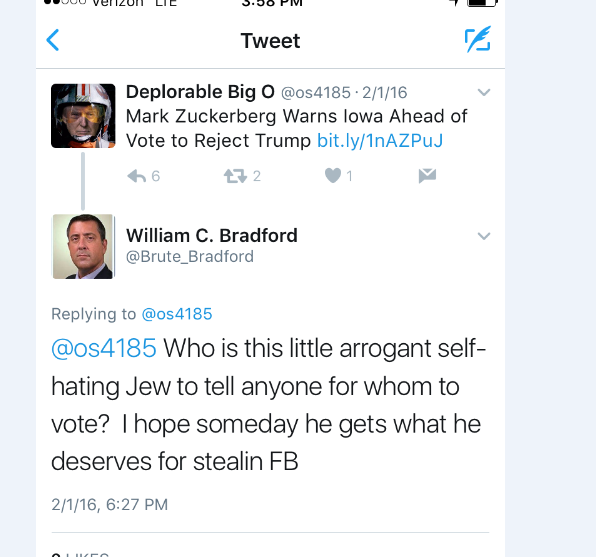 A few weeks later, Bradford said it was "necessary" to incarcerate nearly 120,000 people of Japanese descent in the U.S. during World War II.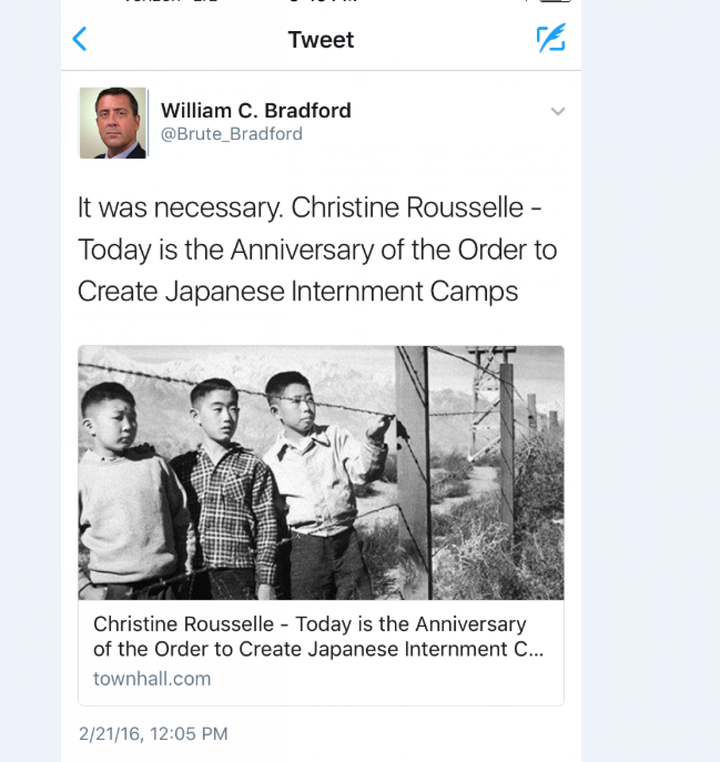 Bradford also used Twitter to condemn female soldiers who serve in combat roles, saying they "have no business" doing so, before boasting that he would "shoot anyone that comes for [his] daughters."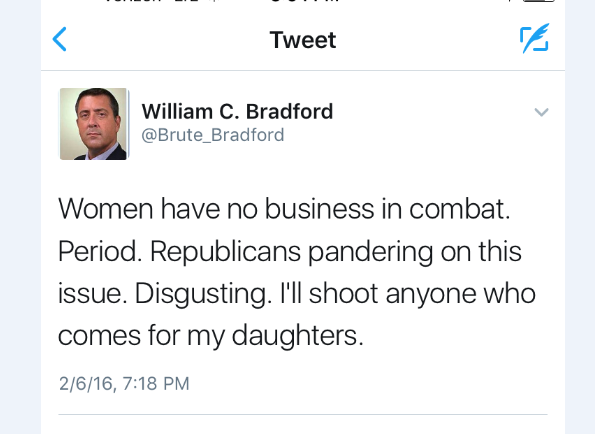 Bradford acknowledged the deleted tweets and apologized for his "disrespectful" comments in an email to the Post on Thursday.
"As a minority and member of the Jewish faith, I sincerely apologize for my disrespectful and offensive comments," wrote Bradford, a member of the Chiricahua Apache Nation.
"These comments are inexcusable and I do not stand by them. Now, as a public servant, I hold myself to a higher standard, and I will work every day to better the lives of all Americans."
Though he will be supervising programs and grants that could affect the environment and the well-being of Native American communities, one of Bradford's deleted tweets appears to question climate change.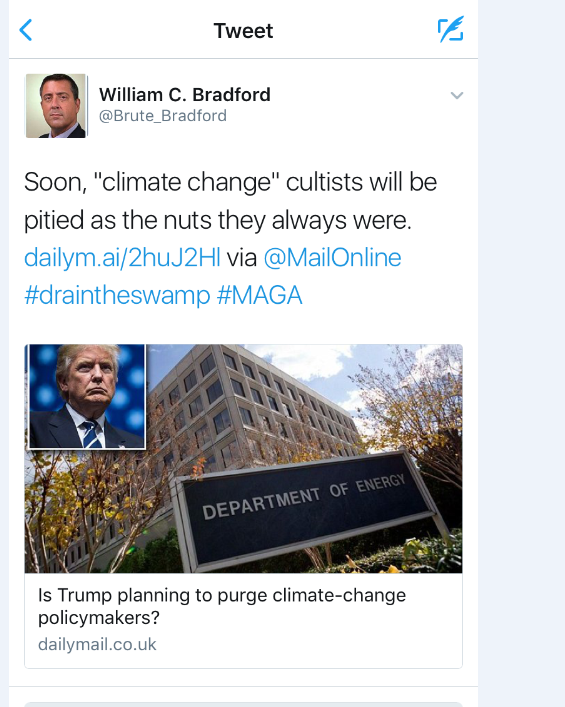 At least 97 percent of climate scientists say global warming is overwhelmingly the result of human activity and poses a major threat.
Bradford's deleted tweets aren't the first inflammatory comments to thrust him into the media spotlight. 
In August 2015, he resigned from his position as a West Point law professor amid backlash over an article he published that urged attacks on Islamic holy sites. A month earlier, The Guardian reported that he had inflated his military and academic credentials.
A representative for the Department of Energy declined to comment on Bradford's statements. Bradford repeated his public statement in an email to HuffPost, but did not comment further. The White House did not reply to a request for comment.
Calling all HuffPost superfans!
Sign up for membership to become a founding member and help shape HuffPost's next chapter
BEFORE YOU GO
PHOTO GALLERY
If Donald Trump Tweeted Throughout History