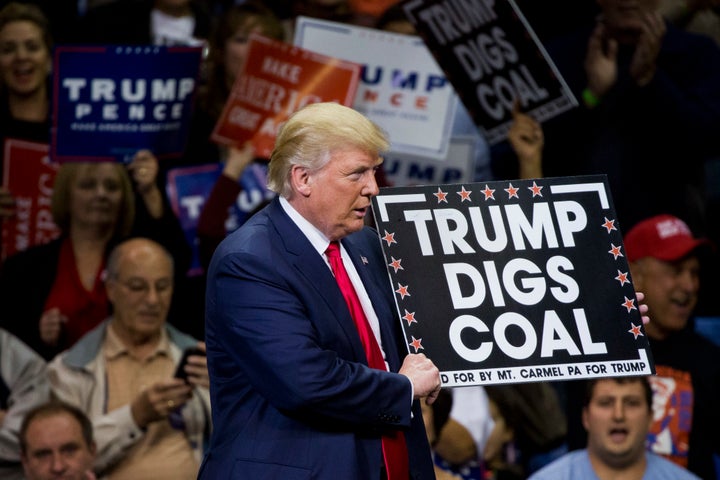 Donald Trump railed against wind energy at least twice last week just as the booming industry hit a historic milestone in the United States.
The Republican presidential nominee complained that wind turbines have "killed so many eagles," insisted the technology is too expensive and renewed his calls for investment in "clean coal," an almost oxymoronic industry term for dubious techniques of mitigating pollution from the world's dirtiest fossil fuel.
The criticism came the same week that North America's first-ever offshore wind farm ― a five-turbine project off the coast of Block Island, Rhode Island ― came online.
"It kills all the birds," Trump told 2012 Republican candidate Herman Cain on his radio show on Tuesday. "I don't know if you know that. ... Thousands of birds are lying on the ground. And the eagle. You know, certain parts of California ― they've killed so many eagles. You know, they put you in jail if you kill an eagle."
It's not the first time he's implied that turbines kill a large number of the country's national bird. But very few bald eagles die in collisions with turbine blades each year, and, at most, about 100 golden eagles are killed in such accidents, according to Politifact.
The price of wind energy, meanwhile, has fallen by 66 percent since 2010.
On Saturday, Trump ramped up his criticism.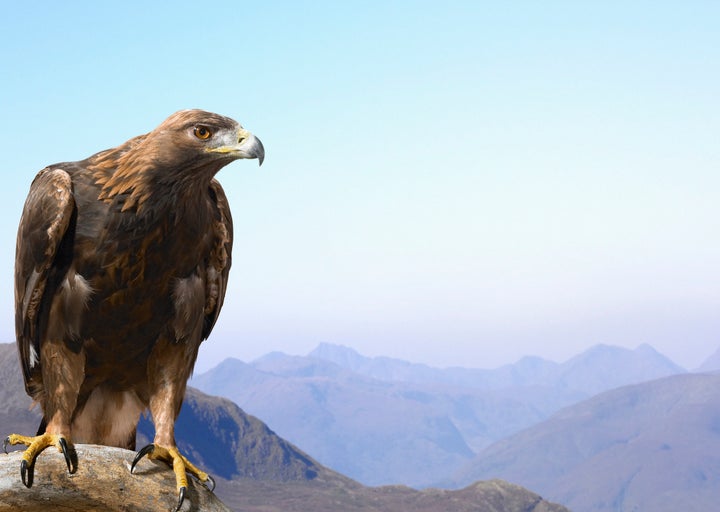 "Windmills are great but a lot of times the wind doesn't blow, folks," he said at a rally in Golden, Colorado. "A lot of times it's killing your eagles and your birds and you know, things."
Like many other battles he's waged from his pulpit as a major party nominee this election, Trump's fight against wind energy is personal.
In December, he lost a lengthy battle to stop construction on a wind farm off the coast of his Scottish golf resort after the United Kingdom's top court unanimously dismissed his appeal.
Still, clean energy sources such as wind and solar have broad support among supporters of both Trump and his Democratic opponent, Hillary Clinton.
About 88 percent of Clinton supporters and 77 percent of Trump backers support more wind turbine farms, according to data released Monday by the Pew Research Center. Solar enjoys even more support, with 91 percent of Clinton backers and 84 percent of Trump supporters saying they want more solar projects.
But Trump, who made a strong appeal in May in economically-struggling coal country, remains skeptical. That may be because he has repeatedly called global warming, rapidly accelerated by carbon pollution in the atmosphere, a "hoax" invented by China to make U.S. manufacturing less competitive.
Support HuffPost
The Stakes Have Never Been Higher
Popular in the Community