"No, I don't think he does," she replied.
Obama, as well as numerous U.S. intelligence officials, have denied the allegation. James Clapper, former director of national intelligence, said Sunday that "there was no such wiretap activity mounted against the president-elect, at the time, as a candidate or against his campaign." He also denied that the FBI obtained a Foreign Intelligence Surveillance Act court warrant to investigate the Trump campaign's alleged contact with Russian officials.
Later that day, The New York Times and other outlets confirmed that Comey told DOJ officials to "publicly reject" Trump's claim, reportedly saying it was "false and must be corrected."
Yet Trump's team continued to dig into the claims on Monday, while still providing no definitive proof.
"This is a storyline that has been reported by quite a few outlets," Sanders said Monday, citing mainstream outlets that have reported on the claims but have found no evidence to support them.
Stephanopoulos repeatedly pressed her for evidence, but she had none.
Kellyanne Conway, counselor to the president, insisted on Fox News that Trump has "information and intelligence" to back up his claims.
"He's the president of the United States," she said. "He has information and intelligence that the rest of us do not, and that's the way it should be."
Before You Go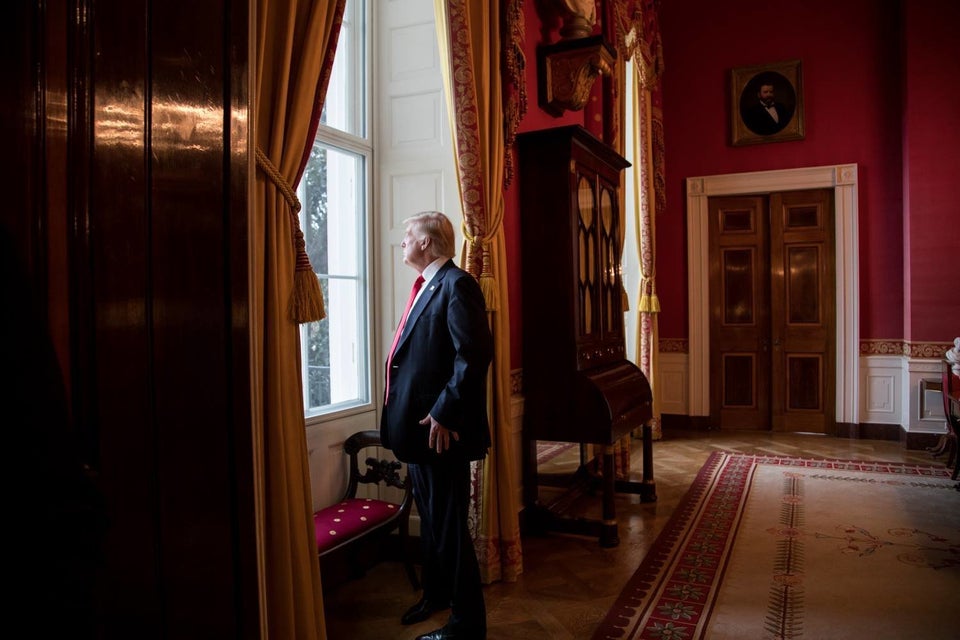 Trump's First 100 Days
Popular in the Community