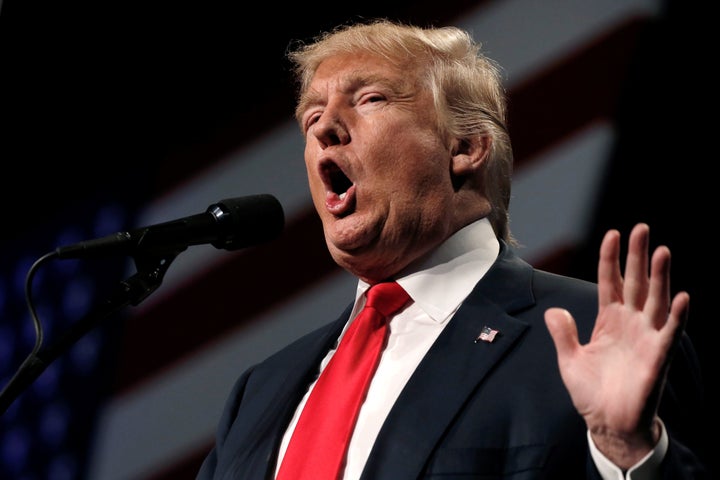 An audio recording from 2005 features Republican presidential nominee Donald Trump making lewd comments about women during a conversation with then-"Access Hollywood" host Billy Bush. Excerpts of those remarks appear uncensored below.
On the recording ― a video in which Trump can be overheard talking with Bush while on the way to film on the set of a soap opera ― Trump claims he tried to have sex with a married woman and says he can grab women "by the pussy" because he is a celebrity. The Washington Post and NBC News published the recording on Friday.
"I did try and fuck her," Trump can be heard saying on the video in reference to an unnamed woman.
"I moved on her very heavily. In fact, I took her out furniture shopping," Trump continues. "She wanted to get some furniture. I said, 'I'll show you where they have some nice furniture.'"
"I moved on her like a bitch, but I couldn't get there. And she was married," Trump says. "Then all of a sudden I see her, she's now got the big phony tits and everything. She's totally changed her look."
Later in the recording, Trump talks about actress Arianne Zucker, who escorted Trump and Bush to the set of "Days of Our Lives."
"I've gotta use some Tic Tacs, just in case I start kissing her," Trump said. "You know I'm automatically attracted to beautiful ― I just start kissing them. It's like a magnet. Just kiss. I don't even wait."
"And when you're a star they let you do it," Trump said. "You can do anything."
"Grab them by the pussy," Trump added. "You can do anything."
Trump brushed off the severity of the comments.
"This was locker room banter, a private conversation that took place many years ago," Trump said in a statement Friday. "[Former President] Bill Clinton has said far worse to me on the golf course ― not even close. I apologize if anyone was offended."
Democratic presidential nominee Hillary Clinton reacted to the reports on Twitter:
Clinton's running mate, Sen. Tim Kaine (D-Va.), told reporters in Las Vegas the audio of Trump's comments "makes me sick to my stomach."
The audio recording was released less than a week after The Associated Press published a report about Trump's behavior toward female cast and crew members on his NBC show, "The Apprentice." More than 20 people who worked on the show shared anecdotes with the AP about Trump commenting on women's bodies and requesting that female contestants wear shorter dresses, among other inappropriate moments.
Clinton criticized Trump's comments on women during the first presidential debate, citing former Miss Universe Alicia Machado, whom Trump had called "Miss Piggy" and "Miss Housekeeping." Trump responded later on Twitter, calling Machado "disgusting" and accusing her of having a sex tape.
Before You Go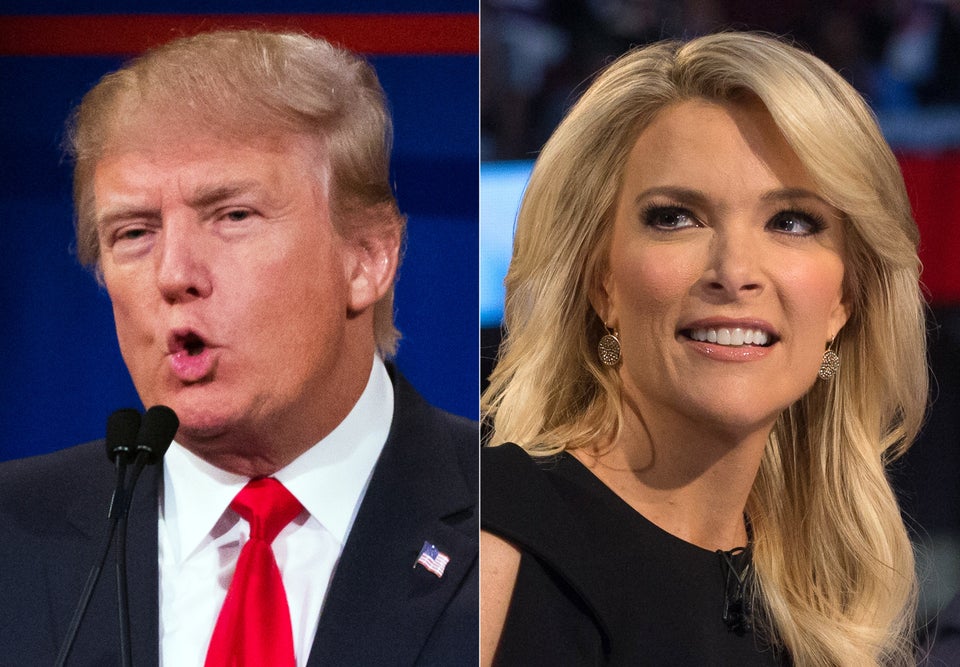 16 Things Donald Trump Has Said About Women, Round 2
Popular in the Community