Republican presidential nominee Donald Trump apologized for lewd comments about women he made in 2005.
In the audio of the video, Trump talked about trying to have sex with a married woman and being able to grab women "by the pussy" because of his fame.
"Anyone who knows me knows these words don't reflect who I am ... I said it, I was wrong, and I apologize," Trump said in a video statement released early Saturday morning.
"This is nothing more than a distraction from the important issues we are facing today," Trump added. He once again pointed to former President Bill Clinton's past infidelity.
Trump was widely criticized after a recording of the comments, which were made to then-"Access Hollywood" host Billy Bush, was published by The Washington Post and NBC News on Friday.
Trump initially issued a nonapology for those comments, calling them "locker room talk."
Democratic presidential nominee Hillary Clinton ― notably the first female candidate for president for a major party ― condemned Trump's comments on Friday, calling them "horrific":
After the recordings were made public, many Republicans called for Trump to drop out of the presidential race, including one-time presidential hopeful and former Utah Gov. Jon Huntsman and Sen. Mark Kirk (R-Ill.).
That recording was just one instance in a wave of damning comments by Trump about women unearthed throughout his campaign. Days before this audio was released, The Associated Press published a report detailing Trump's lewd behavior toward women when he worked on his NBC show "The Apprentice."
Clinton kicked off controversy after the first presidential debate on Sept. 26, when she brought up comments Trump had made about former Miss Universe Alicia Machado.
Machado claimed Trump had called her "Miss Housekeeping" and "Miss Piggy" after she gained some weight. Trump added fuel to that fire with several late-night tweets that called Machado "disgusting" and accused her of having a sex tape.
Trump has used many offensive phrases to describe women's looks, including "a young and beautiful piece of ass" and "no longer a 10." He has accused women of being gold diggers, had Miss Universe contestants parade in front of him and once questioned whether Fox News host Megyn Kelly had "blood coming out of her wherever" after the two butted heads at a debate.
In a HuffPost/YouGov survey taken earlier this week, 54 percent of registered voters said Trump does not respect women, while just 32 percent said he does. A Politico/Morning Consult poll released Friday showed almost one-third of Trump supporters would rather cast their ballot for Trump's running mate, Indiana Gov. Mike Pence.
Before You Go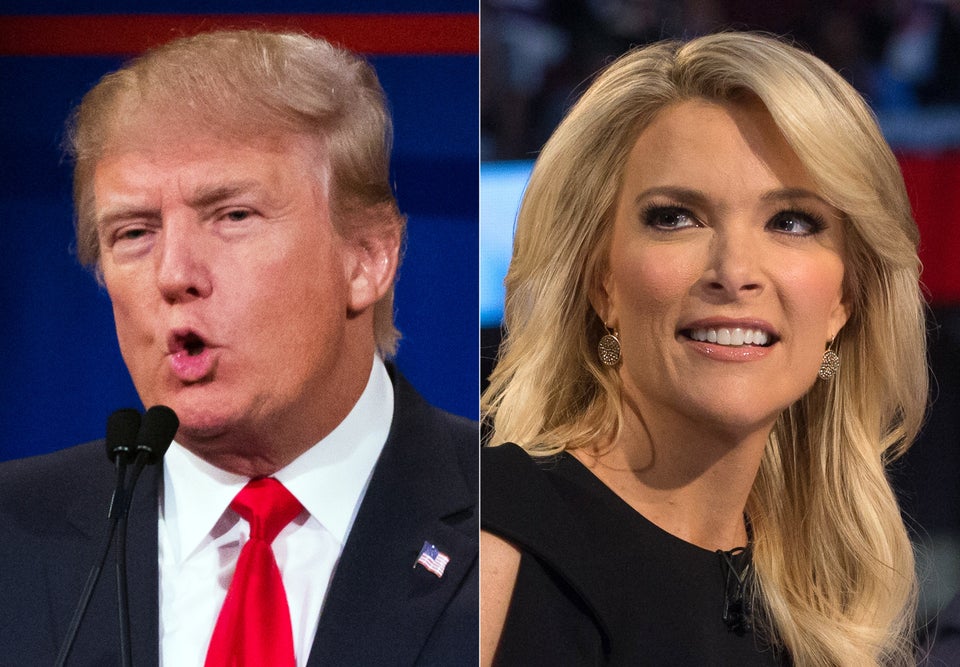 16 Things Donald Trump Has Said About Women, Round 2
Popular in the Community