President Donald Trump is returning to his hometown of New York City for the first time since his January inauguration, and the Women's March has a special greeting ready for his arrival.
Trump is set to speak aboard the Intrepid Sea, Air & Space Museum at Pier 86 Thursday evening to commemorate the 75th anniversary of the U.S. and Australia's WWII Battle of Coral Sea against the Japanese, amNY reported.
The official Women's March account shared a photo Wednesday of a message for POTUS scrawled beside the U.S.S. Intrepid.
"Since the Women's March we promised that we would resist to protect the heart and soul of our nation," Paola Mendoza, artistic director of the Women's March, told HuffPost over Twitter. "The Resistance has been that protection. We wanted to go directly to where he is speaking today so he would not be able to forget that the Resistance is watching, is organized and will not stop."
Over 2,000 people responded "Going" to the Facebook event invite and over 8,000 responded "Interested." Attendees are supposed to wear white ― for immigrants, peace and women's rights ― and bring pots and pans to engage in a Cacerolazo, a form of protest popular in Latin American countries that involves banging pots and pans to make noise.
"Donald Trump is coming to New York City for the first time since his inauguration," the invite reads. "In the last 100 days, he's threatened to deport our neighbors, take away our healthcare, reject refugees from our shores and give even more tax breaks to billionaires. Not to mention spend millions of our money to protect Trump tower. Join us on May 4th to show President 45 exactly how New Yorkers feel about his presidency! #NoTrumpNYC!"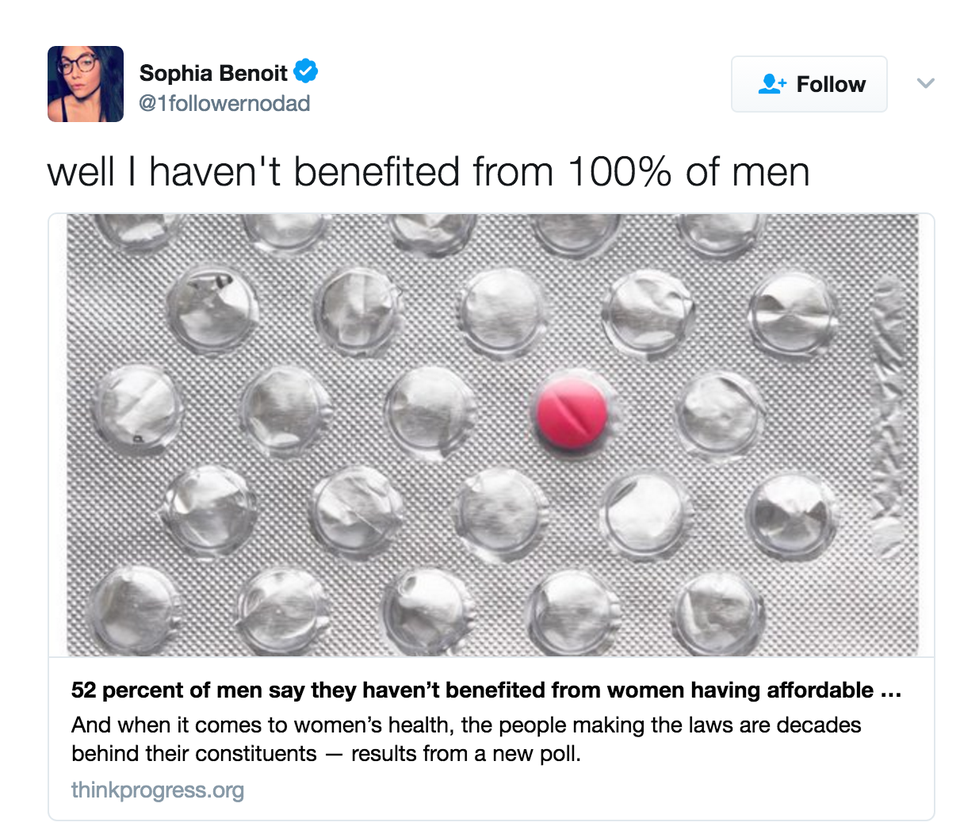 16 Women Respond To Men Who Don't Think They Benefit From Women's Birth Control Access
Popular in the Community