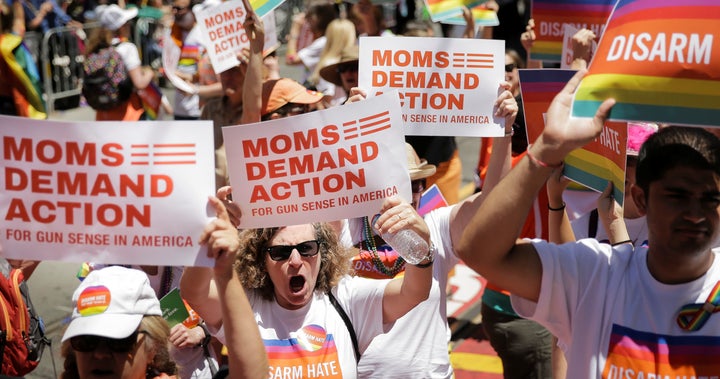 Disappointed. Sad. Angry. Outraged. I have been pinned to the floor by a panoply of negative emotions after the shocking results of this year's elections. So many women and activists had hoped to elect the first female president – a gun sense champion – to the White House.
But after two days of wallowing in disappointment, my husband pointed out to me that being despondent is a luxury too many Americans don't have – including those who have been shot and killed. He reminded me that the gun violence prevention movement does not, and never will, hinge on the outcome of a single election.
He's right. When I founded Moms Demand Action almost four years ago it was not because I thought we would soon elect a gun sense champion to the White House, but because 20 first graders and six educators had been gunned down in the sanctity of an elementary school. That day, I – along with millions of other moms and Americans – made a solemn vow to never again be silent on gun violence. And we won't break that vow just because Donald Trump won an election.
Facing adversity is nothing new to anyone involved in this tough work. We face vitriol on a daily basis from gun extremists who have bought into the gun lobby's lies that stronger gun laws somehow violate the Second Amendment.
That's nonsense; the Supreme Court has already weighed in and said that gun rights come with responsibilities. And researchers have shown that common-sense laws like requiring background checks work: In states that have closed the loophole allowing private gun sales without a background check, we see significantly fewer gun-related deaths.
What's more, nearly 90 percent of all Americans—including gun owners – support common-sense gun safety laws. That's why, on Election Day, our movement scored significant victories: Voters in Nevada, Washington and California voted YES on life-saving gun safety initiatives. We paved the way for new gun safety laws in New Mexico by electing gun sense champions to the state legislature. We fired U.S. Senator Kelly Ayotte for repeatedly voting against gun safety laws. And, we protected previous victories in Colorado and Oregon, helping gun sense champions win re-election.
"Our grassroots movement has learned how to be the David to the National Rifle Association's Goliath."
Thanks to our success at the state level, nearly half of all Americans now live in states that have closed loopholes in the criminal background check system. These are victories we can capitalize on and take to other states, despite a Trump administration.
Over the past several years, our grassroots movement has learned how to be the David to the National Rifle Association's Goliath. The Trump administration's relationship with NRA leaders will enable us to shine an even brighter spotlight on what the gun lobby stands for in front of all Americans—and what they see won't be pretty.
Now is the time to dig in and stand united against any attempt to dismantle life-saving gun laws. Together with Everytown for Gun Safety, Moms Demand Action has more than three million supporters and chapters in all 50 states. We will ensure the president-elect and the extremist leadership of the NRA do not undermine our safety.
With their champion newly elected to the White House, the NRA will almost certainly push to quickly enact its reckless agenda in Washington and in our statehouses. Moms Demand Action volunteers will not shrink from that challenge – we will keep fighting until our country truly is safe from gun violence in everyday life.
We will reach out to our friends and neighbors – from the suburbs to the cities to the countryside – and stand firm against the new president's (and the NRA's) dangerous "guns everywhere" agenda.
Our movement has never been about one election—it's about saving lives.
This fight is just beginning, and an army of angry mothers will be there every step of the way to fight the extremist and dangerous "guns everywhere" agenda of the NRA and president-elect Trump.
The last few days have been tough, but we are tougher. Because nothing less than our children's lives are at stake.
Before You Go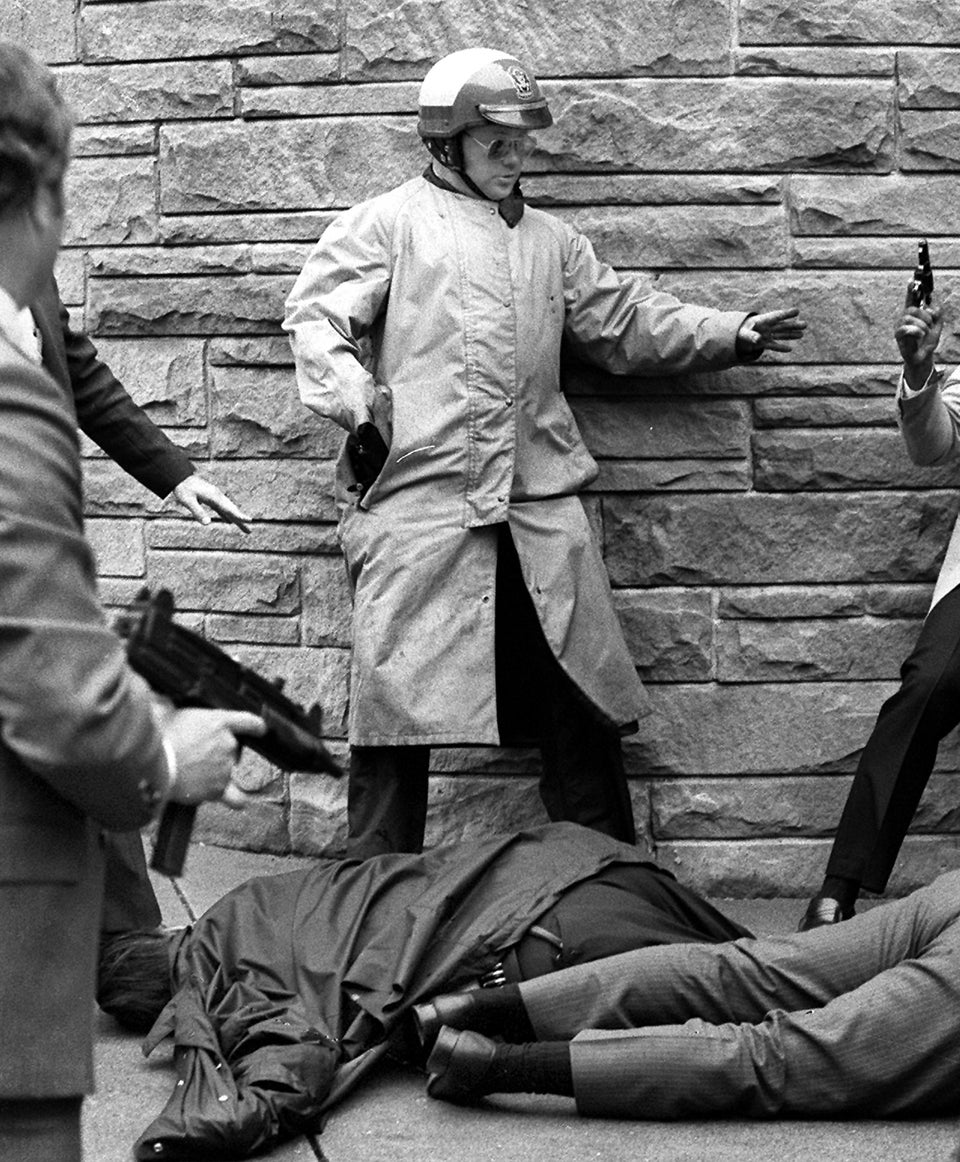 Pivotal Moments In The U.S. Gun Control Debate
Popular in the Community