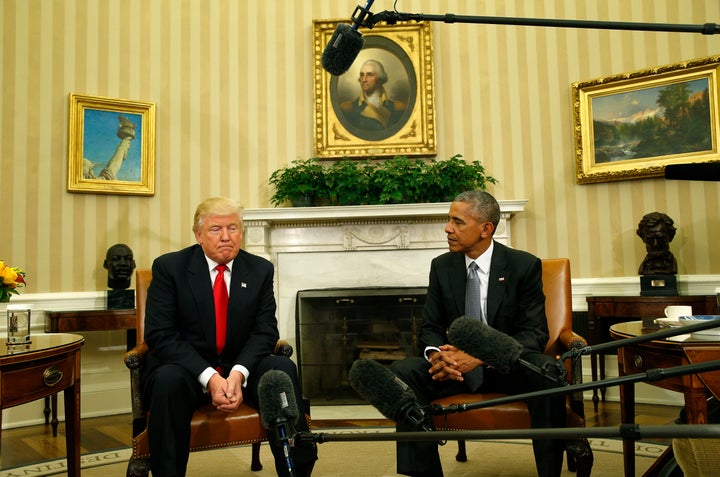 WASHINGTON – What happens when a 70-year-old man whose bluster has rarely carried much consequence wins a job where his every syllable is dissected for meaning?
America and the world are about to find out.
In less than 60 days, he is set to become president of the United States and commander-in-chief of the world's most powerful armed forces ― where his every utterance will be scrutinized for its meaning and duly recorded for posterity.
"He feels he could say something one minute and say the opposite the next," said Douglas Brinkley, a presidential historian at Rice University. "He's going to do it around the world… There may be countries that call our bluff on that. In a nuclear world, that's frightening."
One Republican National Committee member acknowledged that Trump's unvarnished tweets and off-the-cuff comments pose real risks. "Always potentially explosive and possibly very dangerous," he said on condition of anonymity.
That potential danger is something the outgoing President Barack Obama has said he has tried to impress upon Trump. "There are going to be certain elements of his temperament that will not serve him well, unless he recognizes them and corrects them," Obama said in a Nov.14 news conference, four days after a 90-minute meeting with his successor at the White House.
"Because when you're a candidate and you say something that is inaccurate or controversial it has less impact than it does when you're president of the United States," Obama said. "Everybody around the world is paying attention. Markets move."
Trump's often inflammatory language during his 17-month campaign, of course, was preceded by decades of controversial remarks ― including several years of false claims that Obama may not have been born in the United States ― and repeated instances in which he reneged on his promises in business deals, leading to hundreds of lawsuits.
His casual relationship with words is also something the RNC and his campaign advisers have been wrestling with for months. A major component of the strategy that let him win the presidency over Democratic nominee Hillary Clinton was to eliminate unscripted moments pretty much entirely. He has not held a news conference since July ― in which he yet again suggested that the father of Sen. Ted Cruz (R-Texas) was somehow involved in the Kennedy assassination ― and only two brief press "gaggles" since then.
Trump's meeting with Japanese Prime Minister Shinzo Abe last week was prefaced with the president-elect's staff warning a top Abe aide that they should not take his statements during the campaign literally.
As it happened, Trump indeed gave answers that strayed significantly from his previous positions. On climate change, he moved away from his earlier statement that it was all a Chinese hoax to allow that some portion of it was, in fact, related to human activity. On torturing captured terrorists, Trump said retired Gen. James Mattis, a Defense secretary candidate, talked him out of the policy because he advised that it was ineffective.
And while effusively praising the Times as a "jewel," Trump nevertheless returned to score-settling form by insulting Sen. Kelly Ayotte (R-N.H.), who said she would not vote for him during her unsuccessful bid for re-election.
Such unscripted talk comes on top of Trump's return to controlling his Twitter feed, which he had either surrendered entirely or managed to use with discipline in the final days of his campaign. Just hours before his meeting with the Times, he attacked the paper as "failing" and accused it of covering him "inaccurately and with a nasty tone" under the erroneous belief that it had tried to change the ground rules of the interview on him. This was following days of attacks on the cast of the Broadway show "Hamilton," after an actor spoke out to Vice President-elect Mike Pence about Trump's commitment to protecting minorities.
Historian Brinkley, for one, does not believe that Trump's statements at The New York Times' offices signal anything beyond a desire to win the approval of his audience at that particular moment. "The words of this guy just don't matter," he said. "I think we're going to have to wait and see what his actions are and judge him by his record."
In any case, anyone in the United States or abroad who believes Trump is going to moderate his tone or message now that he's won the White House is probably going to be disappointed, said one GOP consultant close to the campaign who insisted on anonymity to speak candidly about the incoming president.
"I think he doesn't believe the rules apply to him, that he can craft a different kind of presidency," the consultant said. "He comes by it honestly. He broke every rule and still won the election."
Before You Go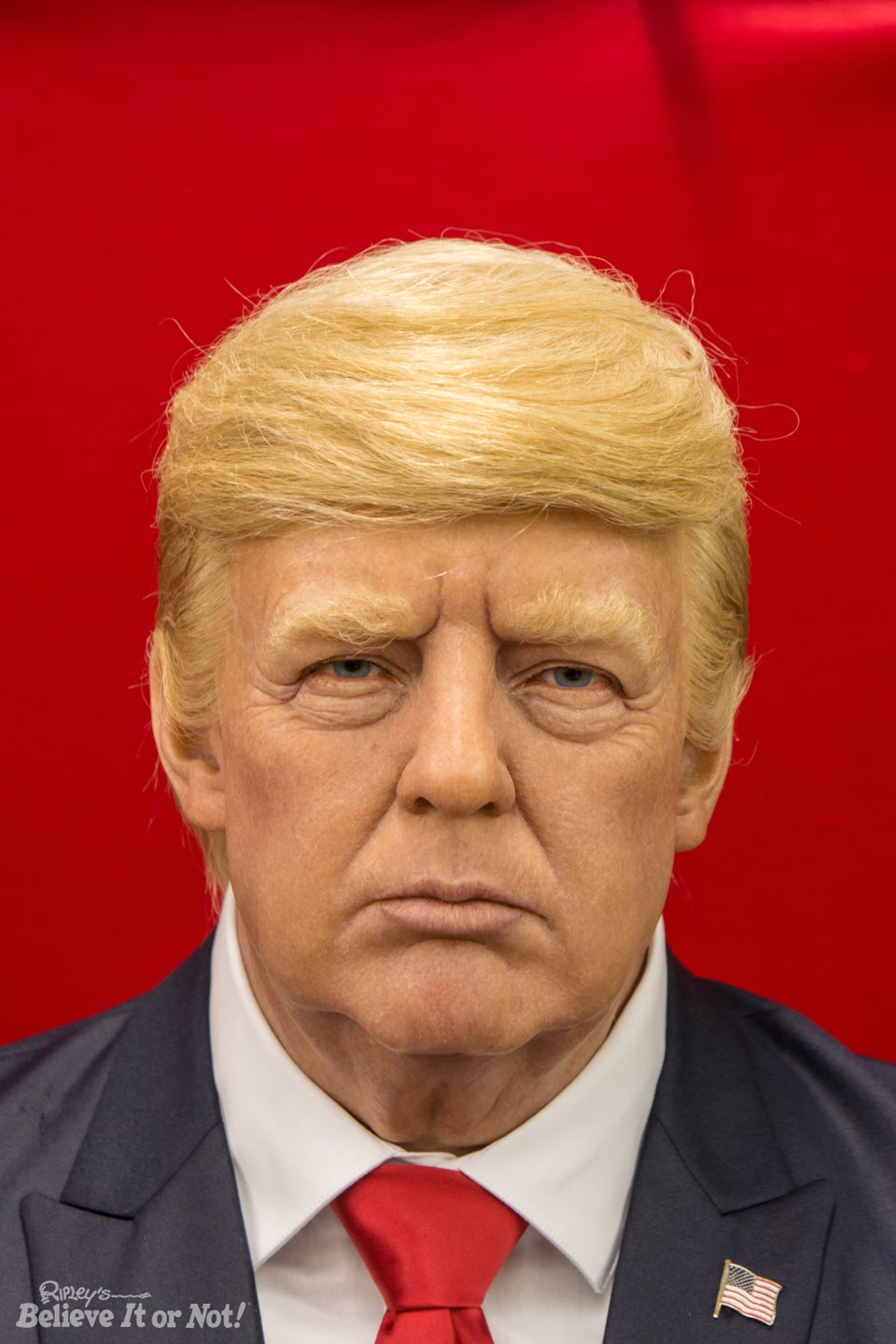 Ripley's Makes Wax Dummies Of Donald Trump
Popular in the Community