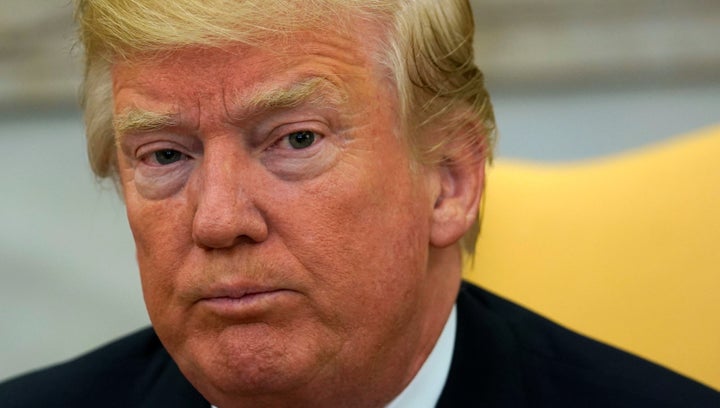 In honor of World AIDS day, President Donald Trump released a statement Thursday reaffirming the nation's "ongoing commitment to end AIDS as a public health threat."
But Trump's actions since becoming president suggest that finding a cure for HIV/AIDS is not a priority: In March, for example, he proposed cutting funding for the National Institutes of Health — the largest public funder of medical research around the globe — by about 22 percent.
While Congress was able to beat back that proposal and slightly increase spending on biomedical research, this budget boost can only help the NIH hold steady, not break new ground, when it comes to finding cures for diseases like AIDS.
As it stands, the NIH approved only about 19 percent of new research project grant applications last year. For HIV/AIDS research specifically, funding has held steady at around $3 billion for the past three years but is expected to drop to $2.5 billion by 2018.
The state of affairs is discouraging for AIDS researchers and the scientific community in general, said Warner Greene, co-director of the University of California, San Francisco Center for AIDS Research.
"We're in jeopardy of losing an entire generation of young scientists," Greene said Tuesday at UC San Francisco's annual HIV Cure Summit. "We cannot recover from that."
The funding crunch pits disease communities against each other, explained Judith Auerbach, an independent science and policy consultant at UC San Francisco's school of medicine. Given HIV's reputation as a chronic but manageable condition, it's at a higher risk than other diseases of taking a research funding cut.
"You start getting into the disease vs. disease argument, both within the NIH and research and advocacy community," Auerbach said. "My disease kills more people than your disease, ergo I deserve more funding than you do.
"HIV/AIDS is always the first thing on the top of the hit list. There's a sense that we've taken care of it."
The GOP is also pushing a tax bill that would severely burden people pursuing masters and doctorates by forcing them to count their waived tuition as taxable income. So for a Ph.D. student whose tuition is waived but who earns a $30,000 stipend working at the university's lab, taxes would have to be paid not just on the stipend but also on the university's annual cost of tuition, increasing the doctoral student's yearly tax bill by thousands of dollars. About 60 percent of graduate students who have waived tuition are pursuing degrees in science, technology, engineering and math, Vox reports. The tax hit would be another blow to the scientific community.
Thanks to the ACA, people with pre-existing conditions, including HIV, were no longer dropped from health insurance coverage. It also allowed 32 states, where 62 percent of all people with HIV live, to expand Medicaid coverage that would cover HIV treatment. Finally, it mandated free coverage of HIV testing for most new health insurance plans. The more people get diagnosed and get into treatment to manage the virus, the sooner their viral loads can drop to "undetectable" levels, making it almost impossible to pass it along to someone else.
About 1.1 million people in the U.S. are living with HIV. While diagnoses are declining in the U.S., certain populations are at a higher risk of infection: gay and bisexual men, people who inject drugs, African-Americans and Latinos. Trump did not mention any of these groups in his World AIDS Day statement.
Trump says he wants to help make sure AIDS is no longer a public health threat, but to do so would mean funding more research, making it easier, not harder, to become a scientist, and supporting the people who already have HIV.
Until we see those changes, his administration's World AIDS Day statement rings hollow.
Before You Go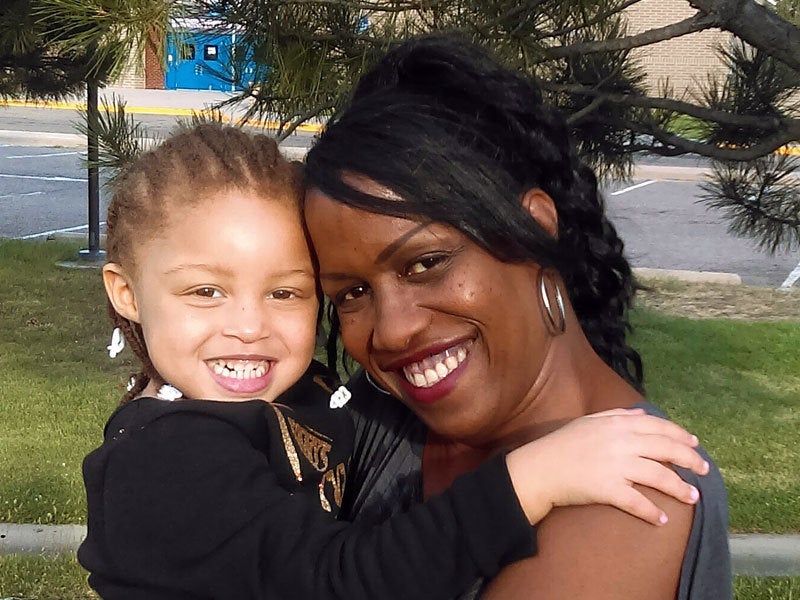 A Day With HIV 2016