President-elect Donald Trump ended his press conference Wednesday with two words that were somehow surprising and unsurprising at the same time: "You're fired."
The parting words, which were also his signature catch phrase during his time as host of "Celebrity Apprentice," came in the context of Trump discussing his plan to have his two eldest sons run his business ventures while he's president.
"I hope at the end of eight years I'll come back and I'll say, 'Oh, you did a good job,'" he said. "Otherwise, if they do a bad job, I'll say ..."
At that exact moment, the president-elect pulled out a finger gun and said, "You're fired."
And with that, his first press conference in six months was over.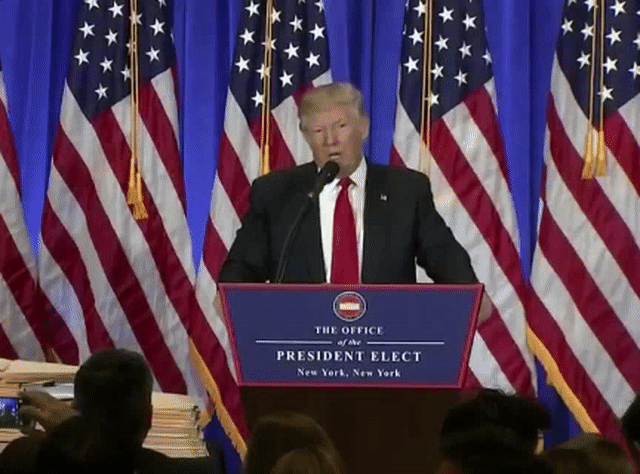 The comments did not go unnoticed on Twitter.
Soon afterward, Donald Trump Jr., one of the two children about to be put in charge of Trump's business dealings, had a laugh about the whole thing.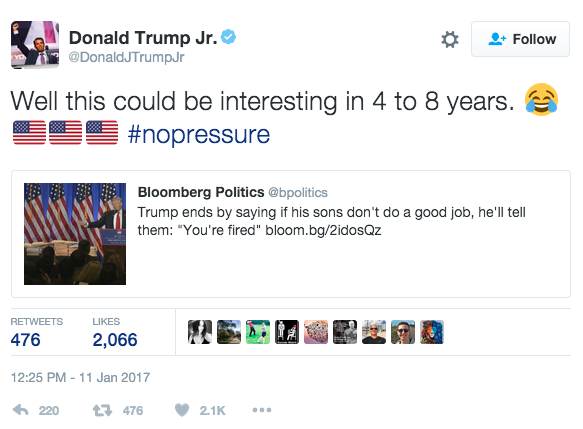 Before You Go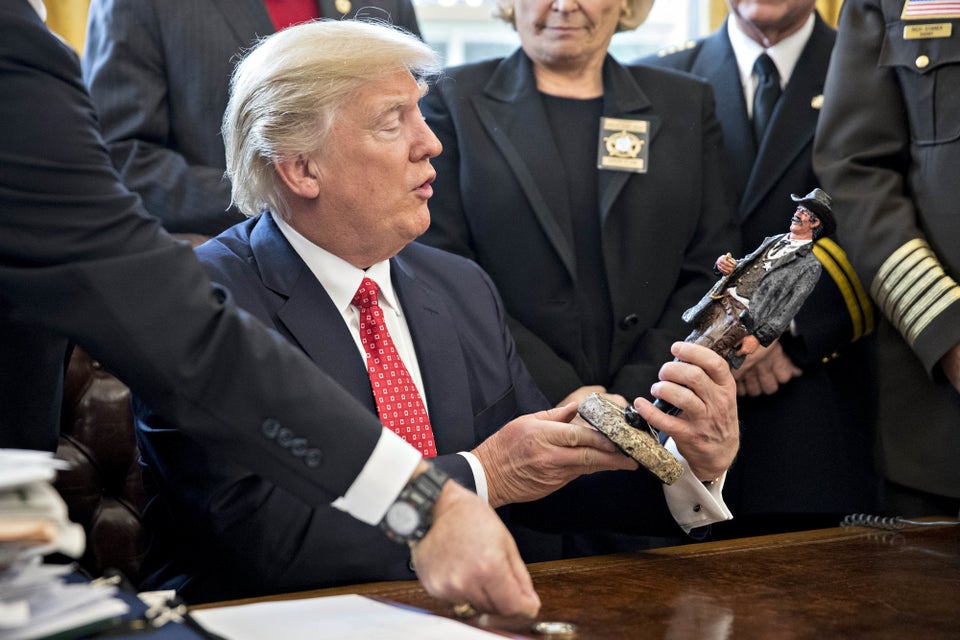 Donald Trump
Popular in the Community