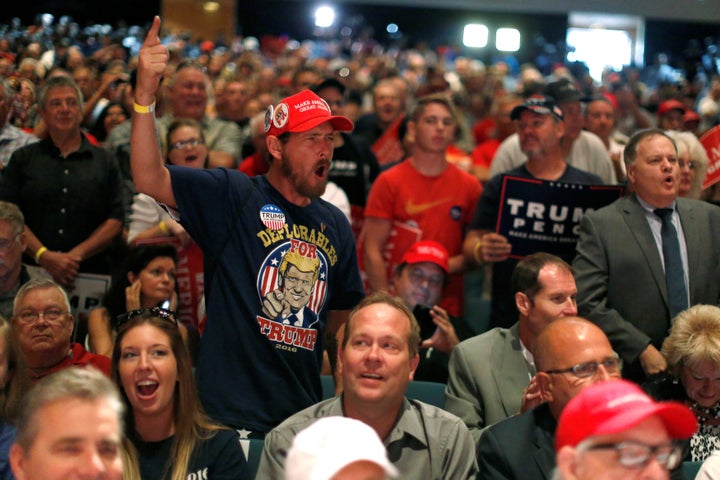 Trump is akin to a modern P.T. Barnum offering "to make America great again" by emphasizing opposition to outsiders, economic protectionism, and advancing a policy of defending the interests of the white native born while disparaging immigrants of color. It is not a surprise that chants of "white power" were heard at a Trump rally that took place in Mobile, Alabama on August 20, 2015 coupled with the assault of an African American man at a previous Trump event in Fayetteville, North Carolina on March 9, 2015. Trump as once an ardent birther questioned the legitimacy of Barack Obama's presidency while claiming he wants to "take our country back." This phrase infers the restoration of white supremacy and white privilege that would mean taking the country backward.
Nativism is not something new in the American political arena. From the Know Nothings (American Party) in the mid-nineteenth century, to the John Birch Society in the 20th century, nativist sentiments have been a part of the political landscape for more than a century. American Party members advanced an anti-Catholic, anti-Jewish, and anti-immigration platform during the 19th century. William F. Buckley, Jr. considered the John Birch Society to be a part of the fringe Right. It is now considered by many to be a part of what has come to be known as the Alt-Right or alternative Right.
Richard Hofstadter's often cited essay "The Paranoid Style in American Politics" (1964) continues to be relevant as applied to Trump's approach to politics. In this essay, Hofstadter's discusses the history of a paranoid style in U.S. politics as predicated upon the fears and anxieties of the ruling class sometimes expressed as racialized anti-immigrant sentiments. Anti-immigrant rantings of the Know Nothings were reflective of a status anxiety fueled by racialized fears of the new immigrants who were coming into the country in large numbers throughout much of the nineteenth century. These newcomers included an influx of first Irish, then Italian, Polish, and Jewish immigrants from Eastern Europe who made up the vast numbers of immigrants entering the U.S. between 1890 and 1920.
There are noticeable demographic changes taking place in U.S. society at the present that have been ongoing for several decades that parallel historical patterns of immigration (in terms of the number of immigrants coming into the U.S.). Within a generation, or in roughly twenty-five years, the U.S. population will be less than 50 percent white. An estimated 50.4 percent of the children under age one in 2011 in the U.S. were non-white. According to PEW research polls, 82 percent of the U.S. population increase by 2050 will come from non-white immigrants and their descendants.
Scholars such as Matthew Frye Jacobson and David Roediger have consistently demonstrated how ideas about whiteness have historically been conjoined with legal and cultural definitions of American citizenship in the history of American immigration. Because the white identified population is rapidly declining at the present, racialized definitions of American citizenship have become more strident. Obama's election, as a biracial man of African ancestry, to the office of the presidency, is symbolic of on-going demographic changes in U.S. society. That said, the questioning of Obama's birthplace reflects the convergence of ideas about citizenship and race.
Calling all HuffPost superfans!
Sign up for membership to become a founding member and help shape HuffPost's next chapter
BEFORE YOU GO