President Donald Trump's meeting with German Chancellor Angela Merkel on Friday made history ― only for all the wrong reasons.
In their first joint appearance, Trump chose to sit silently alongside Merkel, ignoring a reporter's suggestion that they shake hands.
Trump eclipsed that uneasy moment later in the afternoon when they held a joint press conference. Trump joked that he and Merkel "have something in common," since former President Barack Obama allegedly wiretapped both of them. Merkel could barely conceal her bemusement.
It is not hard to see why Trump and Merkel's meeting was uncomfortable. As a candidate, Trump lambasted Merkel for welcoming refugees, and he is now hoping to reduce the U.S.' trade deficit with Germany.
What may be easier to forget is just how swimmingly Merkel got along with Trump's predecessor, former President Barack Obama.
Thankfully, Obama's White House photographer Pete Souza was there to remind us, posting photos on Instagram of the two leaders embracing over the course of Obama's presidency.
It is not just that Obama and Merkel worked closely together to address the European financial crisis, the Russian intervention in Ukraine and the rise of ISIS in Iraq and Syria. Obama appeared to respect Merkel's dispassionate, no-drama style of governing ― and vice versa.
Obama made no secret of his affection for Merkel at their final press conference together in Germany in November.
"You know, if I were here and I were German and I had to vote, I might support her. But it's ― I don't know whether that hurts or helps," he joked.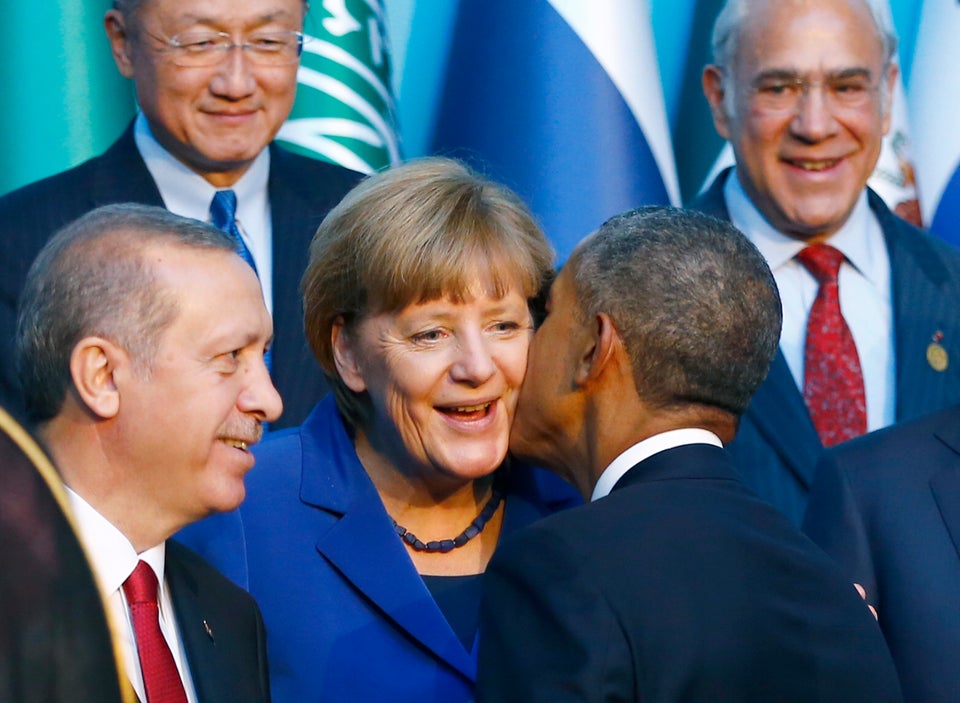 Barack Obama and Angela Merkel BFFs