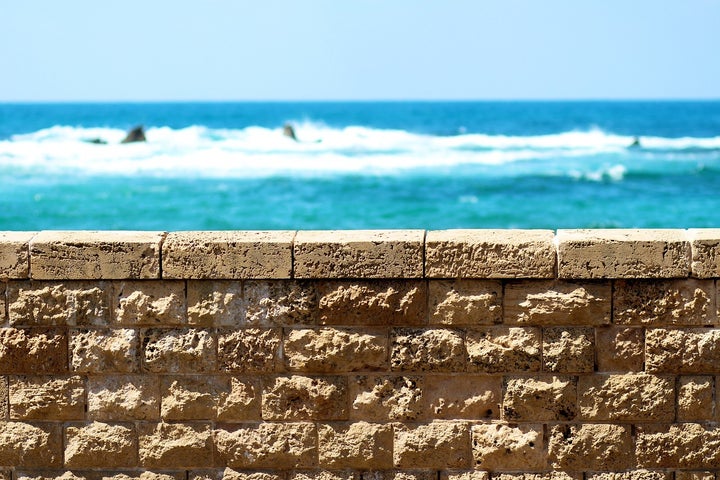 Donald Trump is finding that being president means juggling more balls than he ever did as a businessman and reality TV star. He added one more ball to the act by inviting Israel's Prime Minister Benjamin Netanyahu to visit the White House on Wednesday.
Trump's supporters and his critics agree, though respectively with admiration or alarm, that he is not shying away from shaking up the world stage. He looks for opportunities to signal that he is nothing like his predecessor, Barack Obama.
When it comes to Israel, Trump declares he will praise the Jewish state as one of America's firmest friends. Always eschewing shades of gray and choosing only black or white, he has said he will reverse what he claims Obama did: treating Israel "with such total disdain and disrespect."
So far, Netanyahu has loved it. A small sign of that recently made Israeli diplomats cringe. Without any apparent need to comment on a controversy within the United States, the prime minister tweeted that Trump "is right" to start construction plans for a wall on the Mexican border.
Mexico's foreign minister loudly objected. Israel meekly replied that it had not intended to cause offense.
There is a more dire danger for Israelis, in an emerging pattern. Netanyahu agrees with positions the Republican Party and pro-Israel conservatives embrace, while he shuns the policies of Democrats and liberals.
As president, Obama always claimed that he was fortifying Israel's security but also urged the Jewish state to stop building settlements in the West Bank, captured from Jordan 50 years ago in June. He felt that occupying Palestinian areas would make it impossible for Israel to survive as a majority-Jewish, democratic state.
Netanyahu and his right-wing ministers responded with frequently impolite ripostes that they had no need for Washington's advice on how to protect Israel and its future. That was the bedrock of the undeniable friction between Obama and Netanyahu.
Calling all HuffPost superfans!
Sign up for membership to become a founding member and help shape HuffPost's next chapter