Donald Trump's barrage of angry tweets and insults against members of the "disgusting," "incompetent," "irrelevant," "worthless," "nasty," "failing," "pure scum," "boring," "dumb," "total disaster," "sick," "garbage," "fake news" media has already caused press freedom in America to suffer, according to Reporters Without Borders.
The freedom of information advocacy group, also known as Reporters Sans Frontières (RSF), evaluates and ranks 180 countries on a number of factors including media independence and institutional transparency to produce its annual World Press Freedom Index.
The new rankings, which reflect data collected throughout 2016, show the U.S. has slipped from 41st to 43rd place since last year's index. The decline was largely driven by "toxic" campaign rhetoric leading up to the presidential election, among other factors.
RSF unveiled the findings Wednesday morning at a launch event co-hosted by The Washington Post (known to Trump as the "phony and dishonest Washington Post") featuring media panelists from around the world.
"This year's index reflects a world in which attacks on the media have become commonplace, and strongmen are on the rise," Delphine Halgand, RSF's North America director, said at the launch.
Major political events in leading democracies, like Trump's rise to power in the U.S., were marked by what Halgand described as "high-profile media bashing: a highly toxic anti-media discourse that drove the world into a new era of post-truth, disinformation and fake news."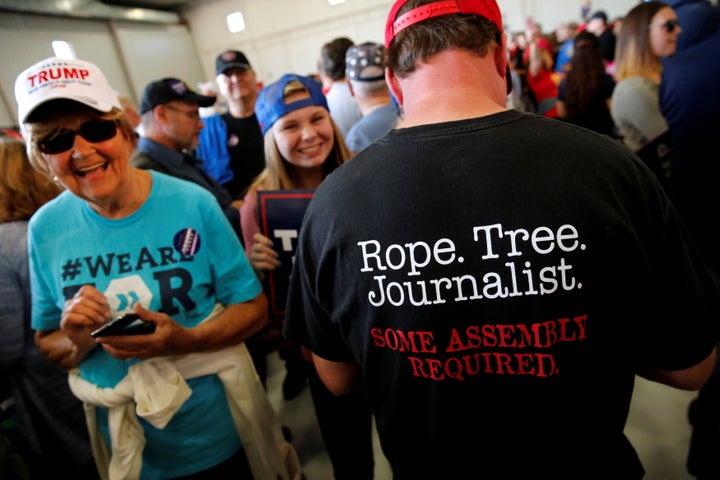 Media freedom advocacy organizations like the Committee to Protect Journalists flagged Trump as a threat to press freedom before he was even elected president. He was criticized for refusing to participate in a GOP debate last year amid worsening tensions with former Fox News journalist and debate host Megyn Kelly.
RSF also points out that Trump's predecessor, former President Barack Obama, "waged a war on whistleblowers" who leaked information about his government's activities. The Obama administration used the Espionage Act to prosecute more leakers than all previous administrations combined.
Former CIA officer Jeffrey Sterling, for example, remains behind bars since being convicted in 2015 of leaking classified information to a New York Times journalist. Sterling and his family, along with tens of thousands of supporters, maintain his innocence and have demanded he be pardoned.
There is a "continuing downward trend" of press freedom in America, Margaux Ewen, RSF advocacy and communications director, told HuffPost. She expects the decline could continue as Trump's leadership progresses.
"It's really concerning that the leader of the country of the First Amendment would be the poster child for how to attack the media verbally, and [how to] divert suspicion away from members of government to the press," Ewen said.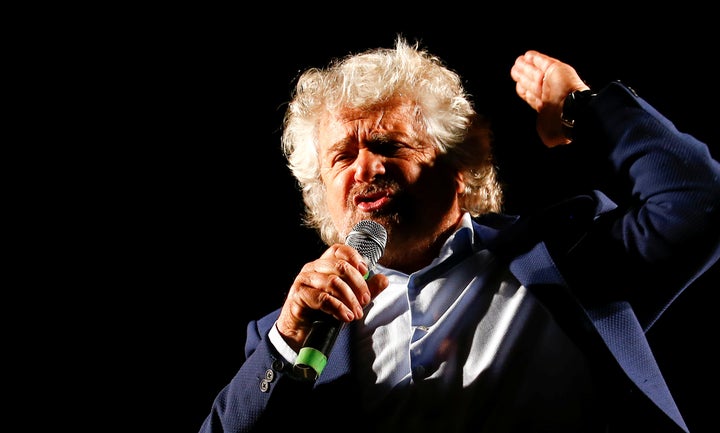 The influence of Trump's rhetoric extends far beyond American borders, she explained.
In Europe, for example, Italian comedian-turned-populist politician Beppe Grillo, an open admirer of Trump, has declined to answer questions from the journalistic "caste," and called reporters "fabricators of fake news."
In the Middle East, Egyptian President and Trump ally Abdel-Fattah el-Sissi has intensified his regime's crack down on free press by waging a "witch-hunt" on journalists suspected of supporting the outlawed Muslim Brotherhood ― something RSF has described as "Sisification" of the media.
At a meeting between the two leaders in Washington this month, Trump remained silent on the many alleged human rights abuses of Sissi's administration, including the detention and mass arrests of reporters in an internationally condemned effort to quash dissent.
In Asia, Cambodian government official Phay Siphan threatened to "crush" media outlets publishing content that could harm the country's stability. He directly cited Trump's clampdown on so-called "fake news" as justification for his comments.
"You can already see the impacts abroad of the brazen language of Trump and his administration against the media," said Ewen. "I think [world leaders] feel that they're able to say [anti-media comments] more, because the U.S. president is saying it."
A sobering 62 percent of countries on the index saw their press freedom scores fall this year, including other Western nations like the United Kingdom and Canada, which dropped by two and four places respectively. Both remain ahead of the U.S.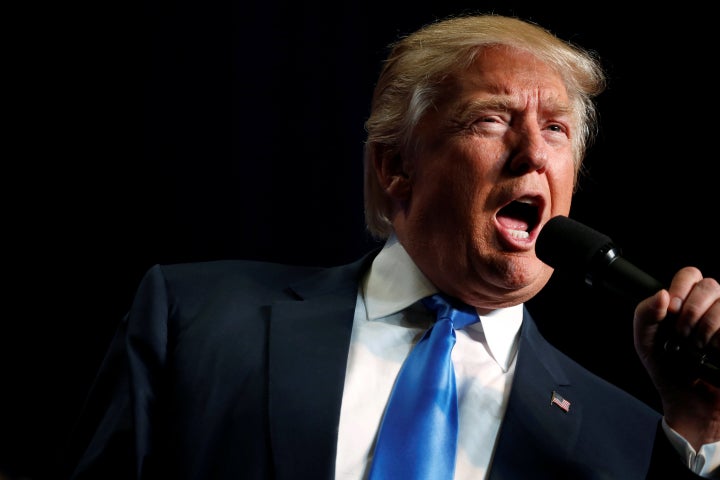 The U.K., which now sits in 40th place on the index, has compromised press freedom in the name of national security by adopting the most extreme surveillance legislation in British history, RSF reports. It says the new Investigatory Powers Act yields greater vulnerability for whistleblowers, journalists and their sources.
Britain was also host to high-level political "media bashing" during the Brexit campaign, when Brits voted to withdraw from the European Union. Brexit campaign leader Nigel Farage, also an open fan of Trump, often blasted news outlets for "biased" coverage that opposed his political interests.
In Canada, currently ranked 22nd on the index, RSF says Prime Minister Justin Trudeau's commitment to a "free media" has fallen flat in crucial areas. Several journalists have been surveilled by police officials, and a reporter at VICE News is currently battling a court order to disclose private communication with a source.
"Media freedom has never been under as much threat as it is in this year's index, and the cherry on top of the cake is that [leading democracies] are slipping," said Ewen.
"Public trust in the media is at risk here in the United States, but we've also witnessed a resilience in the press since the new administration took office," she added. "It's really important to remind the people that the press is reporting for them."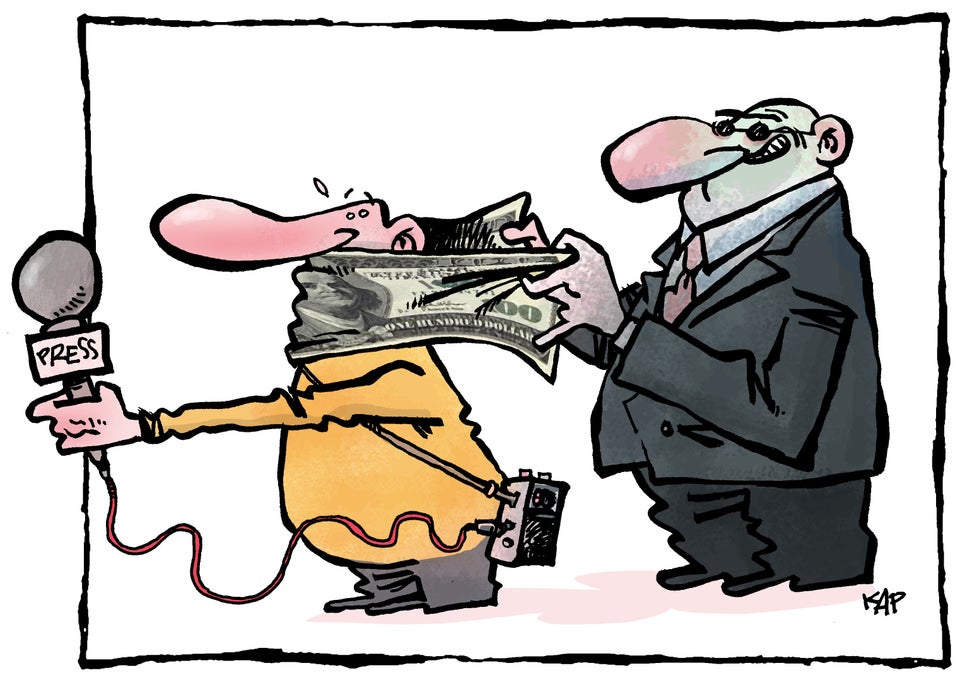 100 Vignettes for Press Freedom
Popular in the Community