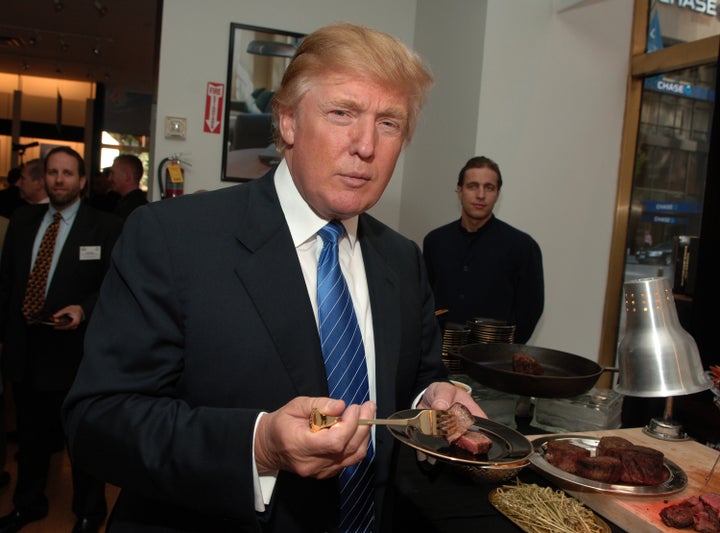 It's no secret that President Donald Trump loves fast food. But his typical McDonald's order is still downright jaw-dropping.
Corey Lewandowski and David Bossie, the former campaign manager and former deputy campaign manager for Trump, respectively, wrote about the president's fast food orders and guilty pleasure foods in their new book, Let Trump Be Trump. The Washington Post obtained an advanced copy of the book and released some of the juiciest food details.
According to the two, a typical dinner order for Trump consisted of "two Big Macs, two Fillet-O-Fish, and a chocolate malted" shake. Keep in mind the daily recommended calories for a sedentary, 71-year-old man like Trump is around 2,000 calories.
Trump's dinner alone comes out to a minimum of 2,672 calories, and that's only if he orders a small shake.
The president has spoken about his love of McDonald's Big Mac's and Fillet-O-Fish before, telling Anderson Cooper in a February 2016 interview, "It's great stuff." He also loves the "cleanliness" of the chain.
"I'm a very clean person," Trump, a self-proclaimed germophobe, said at the time. "I like cleanliness, and I think you're better off going there than maybe someplace that you have no idea where the food's coming from. It's a certain standard."
The same doesn't seem to be true for his other favorite treats: Vienna Fingers, potato chips (most likely his beloved Lay's) and pretzels. Lewandowski and Bossie also describe Trump's fondness for Kentucky Fried Chicken, pizza (which he typically eats with a knife and fork) and Diet Coke ― a soda he once tweeted he'd "never seen a thin person" drink.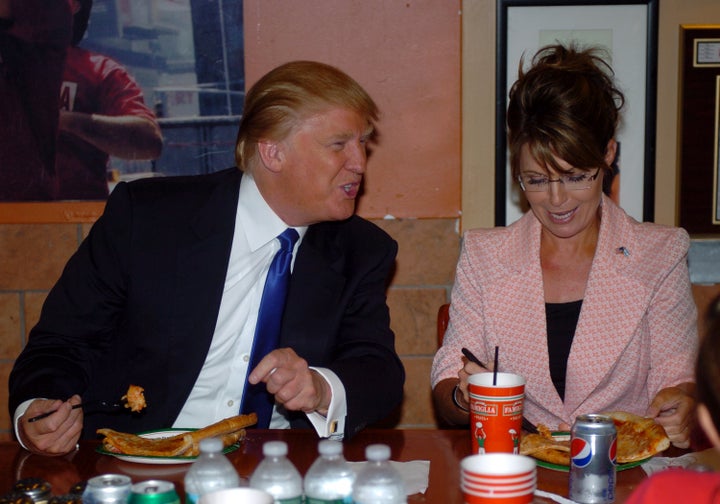 The authors added that "the orchestrating and timing of Mr. Trump's meals was as important as any other aspect of his march to the presidency," and everyone worked to make sure he got his fast food on time and still hot.
We can only imagine what the White House chefs are whipping up for him now.
Popular in the Community