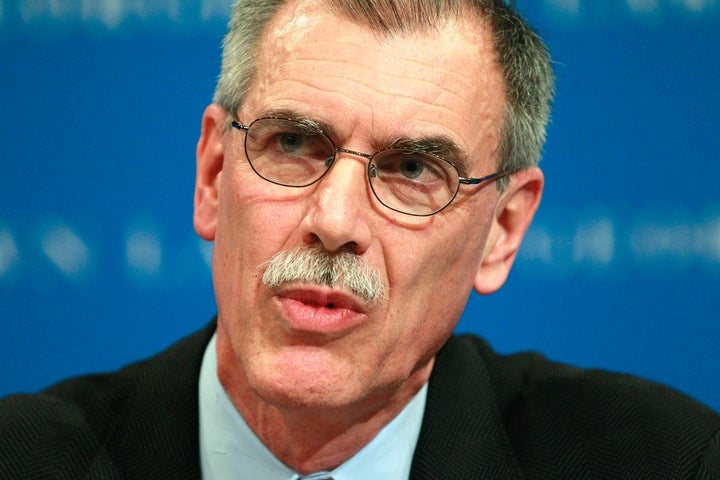 Solicitor General Donald Verrilli said Wednesday, in his first comments about the Supreme Court's health care ruling since the decision was made, that he was not bothered by widespread criticism of his performance while defending the law.
"I'm a government official. I've got a weighty responsibility. I ought to be subject to criticism like any government official with a weighty responsibility -- and I guess I was -- and I'm okay with that," Verrilli said during a panel discussion at the Heritage Foundation. "And that's just the nature of the process, and that's the way it should be."
During oral arguments over the Affordable Care Act in March, Verrilli was panned by various media outlets for his performance in front of the high court.
The White House defended Verrilli's performance as outside scrutiny mounted in late March. Kathryn Ruemmler, the White House counsel, said that President Barack Obama's administration had "every confidence" that Verrilli could continue to "ably and skillfully" represent the federal government in court. Veriilli was reportedly the first person the president called after the Supreme Court handed down its health care ruling last month.
He pointed to the court's briefs and opinions when specifically asked about the distinction between a tax and a penalty. Obama repeatedly stated the law was not a tax while pitching it to Congress in 2010, even though it was that distinction that allowed the court to eventually decide to uphold the individual mandate.
In his opening statements, Verrilli told attendees that he does not know how much he can add to the "saturation coverage" that followed the court's decision.
Popular in the Community