It's October again. Exactly one year since I lost Martha, my cousin and best friend, to breast cancer. She fought long and hard, and with so much dignity that she was an inspiration to me and many others. This first year without her has been incredibly tough for all of us who knew and loved her. Not a day goes by that I don't think of her. Not a day goes by that I don't wake up feeling like the sun doesn't shine as brightly as it did when she was in the world.
One of the most frustrating things about watching someone you love become so sick with cancer is wishing there was something you could do. I visited her as much as I could (I live in Kentucky and she lived in Florida) and when she could no longer drive, I took her to the doctor. I prayed for her and held her hand when she was frightened. I got her blankets when she was cold and sent her little gifts in the mail to try and cheer her up, but I still wanted to do more.
After Martha had lost her hair for the third time back in 2013 I decided that if she could lose her hair to chemo (and radiation therapy), I could grow mine to donate. I had no idea when I made that commitment that it would take 3 years before my hair was long enough to donate. I also didn't know that Martha wouldn't be here to see me donate it in her honor.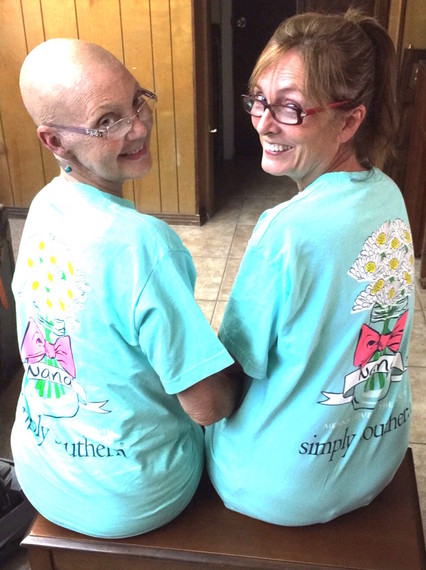 I didn't really mind growing my hair long, at least not until this last year. The longer it got the more patience I needed to cope with my slow growing tresses. My go to hair style was of course a ponytail and there were days I grew weary of looking in the mirror and seeing a older, mature lady with wrinkles and a ponytail looking back at me. I just kept telling myself that if Martha could go through what she did, a ponytail was a piece of cake, and it was but I was still more than ready to get rid of it.
Every six weeks I would visit my hairdresser and wonder if this would be the month that my hair would finally be long enough to cut. When I walked into my hair salon on October 1st my hair dresser said, "I think it's time. Let's measure it and see."
At long last I had nine inches of hair I could donate!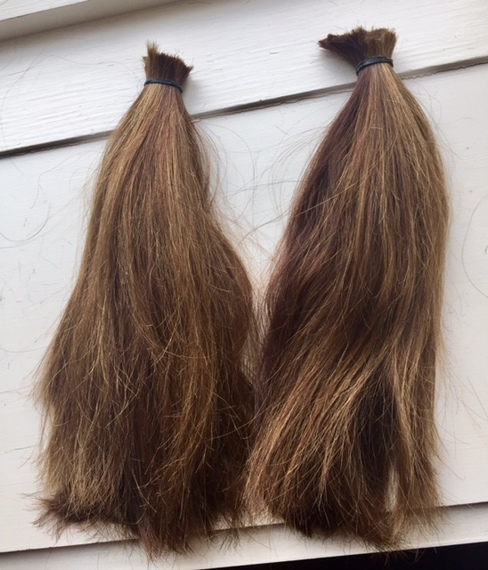 To think that my hair might help someone feel better about themselves is an honor. My hairdresser found an organization that accepted color treated hair and donated it for me. I was glad to see it go.
October is Breast Cancer Awareness Month and the month Martha died. It will always be a month full of memories for me. I'm working hard at focusing on the good memories and letting go of the ones that remind me how sick she was. It will take time. Years, before I get to a place where I have forgotten the hurt and pain she suffered.
There's a good chance that you know someone fighting the same battle Martha fought. I hope if you do that your story has a happy ending and that they are survivors. Remind your friends, your family members and your daughters about the importance of mammograms. If they don't get them regularly, insist that they do. Do everything you can not only to raise awareness, but to help those who are fighting. Support. Encourage. Lend a hand.
On the One Year Anniversary of Her Death
I'm meeting Martha's daughters, and some other family members this weekend for a one year memorial. We want to celebrate Martha's life and remember her love, courage and kindness.
I think because we will be together it will be easier to get through the day and I think our love for each other is in large part because of Martha. She's the common denominator that brought us together, kept us together, and keeps us remembering.
We miss you, Martha. I hope somehow you know I finally donated my hair like I promised you I would. This hair is for you.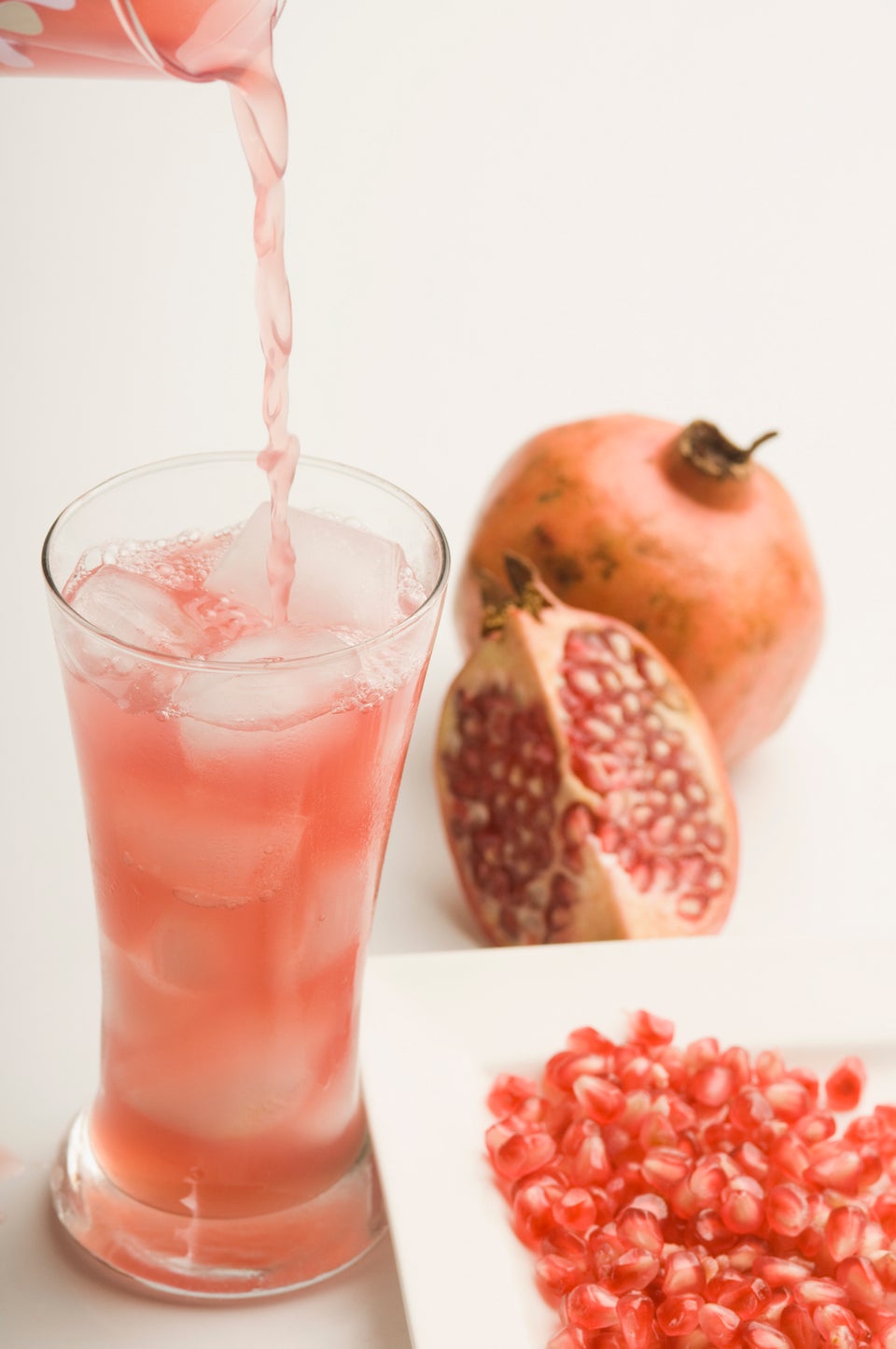 8 Items That Slow The Aging Process
Popular in the Community